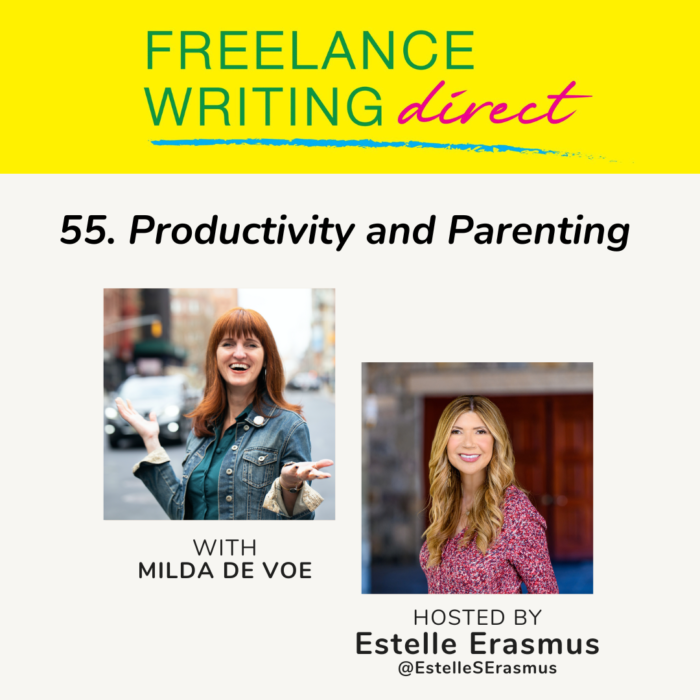 I first met Milda De Voe a few years before the pandemic. We were introduced by Marcelle Soviero who was then the editor of the fabulous former literary publication Brain, Child, I regularly wrote for. I loved her enthusiasm, humor, and focus. Milda and I connected again at AWP, connected by Dawn Raffel (her podcast episode is here).  I was wanted to talk to Milda about her organization Pen Parentis, her productivity tips for writers, and her newest book of fiction stories,  A Flash of Darkness. I love this joyful and effervescent episode, during dark times for Israel, and the world.
In this Episode
• What the non-profit organization Pen Parentis offers parents who are writers [3:34]
• Milda's best tips for staying productive and finding accountability [7:35]
• Actionable tips for finding a writing routine that works best for you [12:14]
• Being a creative person in a relationship and creating priorities [15:20]
• Writing tips for creatives [28:00]
Watch On You Tube
About Milda
M. M. De Voe is an internationally published creator of short fiction and poetry and holds numerous writing awards in a broad range of genres including poetry, literary fiction, horror/fantasy, and creative nonfiction. De Voe also runs Pen Parentis, a literary nonprofit she founded in 2013 to help writers stay on creative track while raising children. She is the author of Book & Baby, a fun-to-read guide showing parents how to find the time, money and energy to devote to creative writing. The book is organized from infancy to grown-and-flown and includes personal anecdotes from various established authors. In 2021, it won first prize at the NextGen Indie Book Awards.  Her debut story collection A FLASH OF DARKNESS just launched in 2023 and is available here. Reviewers have called her "a femme-Kafka."
Connect with Milda
Website  Her website also has links to BOOK & BABY for purchase.
Substack.
Medium
X/Twitter:
Facebook
How to find Pen Parentis:
Website
X/Twitter
Instagram
Facebook
Photographer credit for Milda's headshot: Luba Grossman.
Connect with Estelle
Her website: (sign up for her newsletter and receive her pitching guide).
Writing That Gets Noticed: Find Your Voice, Become a Better Storyteller, Get Published: Available wherever books are sold
Adjunct Instructor, NYU (Sign up for her latest classes)
Substack (craft tips, editor information, writing opportunities, early announcements and for paid subscribers special Freelance Writing Direct extended videos).
Instagram
X (formerly Twitter)
Threads
Blue Sky
Interviews
I love this interview of me in Inc. by fellow New World Author Minda Zetlin: 17 Small Changes that Will Make Your Writing Irresistable, According to an NYU Writing Professor
Writing
Don't miss my post about my participation in the Writer's Digest Conference
Don't miss my latest substack issue called Beyond Craft to Publishing Confidential where I offer an extended version of my podcast interview with Kathleen Schmidt of Publishing Confidential for paid subscribers.
Events
Also, sign up here for my upcoming appearance on The Writer's Bridge, where I will discuss writing, getting noticed, getting published and promoting your work with Allison K. Williams. Don't miss it. Here are more events coming up, including my next NYU Editor-on-Call event (one of a series) with Shondaland editor, Derrik Lang.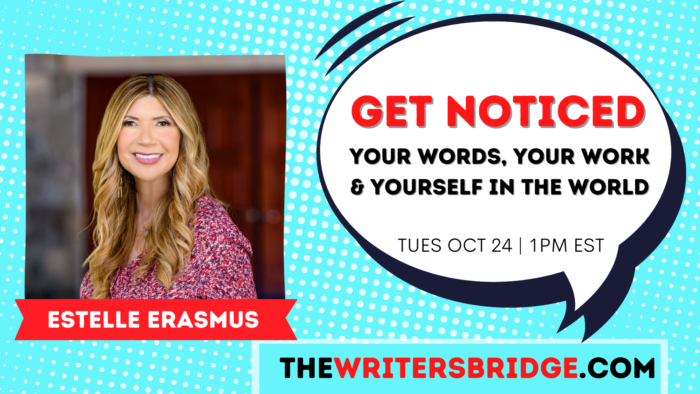 Estelle's Podcast Appearances for Writing That Gets Noticed