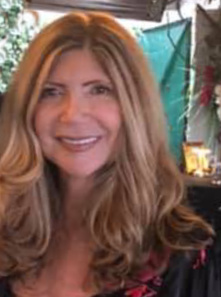 Sign up for my newsletter where I will share publishing tips and tricks, and notify you of my appearances, courses, one-time sessions and more. You can find all my classes for NYU and Writer's Digest here. 
Many testimonials can also be found on my LinkedIn page here.
To contact me and to find out about my writing/editing services please go here. I am the former magazine editor-in-chief of five national print consumer publications, and was a recent guest editor for Narratively. See the stories I've edited here.
I'm also a widely-published journalist and essayist, and teach personal essay writing for Writer's Digest. I also write the print column "All About the Pitch" in every issue of Writer' s Digest, where I interview editors and analyze pitches to do why they worked (or didn't) in each issue.  I'm writing a book for New World Library for 2023 on how to find your voice, become a better storyteller and get published. I'm also 'm triple-verified on Facebook, Twitter and Instagram and speak about publishing and getting published at industry conferences such as the American Society of Journalists and Authors conference, Erma Bombeck Writer's Conference, Hippocamp, and Writer's Digest. 
My students and clients say that I'm " a literary fairy godmother" and "publishing on steroids," because once they start working with me they get published fast and furiously in top outlets like The Washington Post, The New York Times, The LA Times, The New York Post, Teen Vogue, Brain, Child, Your Teen, Saveur, Quartz, The Guardian and more. See for yourself and sign up for my newsletter, and follow me on Twitter (where I share editor calls for pitches), Instagram and TikTok.
TESTIMONIALS
JANE MAI NGO (my NYU Writing Health and Beauty student)
I can't thank you enough for being my instructor. I've been in formal education for most of my life, and there are few instructor's like you. While we have never met in person, you have made a strong presence in my life. I've now followed you on every social media platform and I'm so grateful that there is a Facebook group to remain in touch.
I can see how much of a mentor you are to so many aspiring writers like me. I've had moments o contemplation on pulling out of professional writing all together. I understand that I am still very new at this and rejection comes with the territory. However, your guidance, feedback, and you just being you online fills back my cup to keep going.
I have no idea how far I will get in my career as a writer, but I wish to thank you anyway for being my first and best writing instructor that I will likely ever have. Thank you for speaking to the inner kid in me who loved to write and followed her dream of living in France all the way to Bordeaux, where I'll keep writing in the vast array of cafes in the city. You've reached my heart and my mind through your wisdom and guidance.
LOTTIE JOINER 
The course "Pitch an Article: Write for Today's Marketplace" is excellent. The instructor Estelle Erasmus is personable, professional, but most of all knowledgeable. Her course included amazing resources including videos and creative exercises to help us practice the material we were learning. What I liked most about the course was Estelle's feedback. She provided constructive feedback that helped us improve our material.
MARGARET DODGE
After publishing a few pieces, I'd been in a writing slump for a few years. I knew that I had a lot of stories to tell, but I was feeling muddled about things like story scope and angle, length, and pitching. Estelle's Writer's Digest Personal Essay 101 class approaches the craft of the essay from many sides: studying different types of essays in reading assignments, lectures on important elements essays need to have, and weekly writing prompts that got my juices flowing. Estelle is a writing and publishing veteran with a wealth of expertise. Her instruction on the essay and pitching in general and her feedback on my writing in particular were immensely beneficial. Just a few weeks after the course ended, I sold a piece to The Independent that I had worked on in class. I recommend this class to sharpen your technique and get your writing flowing.
KIM LAFORCE 
Working with Estelle Erasmus was great! I learned so much about many genres of writing, all in a relatively short amount of time. Course resources were well-chosen to inform but not overwhelm.keeping
NIKKI CAMPO
After  an eye on Estelle's online class schedule for about a year during the pandemic, I finally found one I could attend: "Writing your life: using lived experiences for article ideas and pitches." In this short class, I learned why so many students flock to Estelle's side. She encouraged each of us to spend a few minutes (without overthinking) making a list of 5 topics we wanted to write about and another few minutes jotting down our personal connection to those topics. Then we each read our list aloud. Estelle listened, picked her favorite, and spitballed how to make the idea more marketable: fresh angles, timely hooks, even title brainstorms. I left feeling inspired to pitch an idea I would have otherwise left to languish in my "Ideas" folder. In the near future, I hope to take Estelle's "Writing a strong ending to an essay or article" class so I can learn how to land my unwieldy drafts that refuse to come to a close!
RENEE FOX
I really enjoyed the content of this course and feel I learned a lot. Estelle Erasmus was a great teacher as she is a world of knowledge and also very caring about her students and their progress. I will definitely take more Writer's Digest University classes and look for classes taught be Estelle for sure. Thank you!  
THERESA CLARKSON 
After years of writing classes and a handful of published pieces, I began working with Estelle and received offers on 12 pieces within months. So far, my essays have been published in The Washington Post, The Independent, Next Avenue, Motherwell, HuffPost, and AARP's The Girlfriend. I took Estelle's personal essay workshop at Writers' Digest, Writing Parenthood at NYU and Writing About Midlife at NYU and hired her as a writing coach. Her guidance pushed my storytelling to a deeper level and taught me to pitch more effectively. Estelle offers insightful and encouraging feedback and shares tips and strategies on how to get stories published. She gives constructive criticism and enthusiastic support. She keeps me motivated and celebrates all victories, making her far more than a teacher and more like a writing fairy godmother.

JOCELYN JANE COX 
I have learned so much from working with Estelle, both about the mechanics of writing and also the mechanics of pitching. With her help, I have been able to narrow my focus, identify essential information, "kill my darlings" and…get published. Though I have an MFA in creative writing, and 20+ years of writing experience under my belt, I've realized that we all can use some professional help. I presented Estelle with a specific goal and she did everything in her power to help me achieve it. She is responsive and insightful. I am grateful for her expertise and highly recommend her.

SALINA JIVANI (NYU Student)
Estelle has been a dream come true! I stumbled across her NYU course by pure luck online when I was desperate to learn how to publish with national publications. I kept up with her through her online newsletters for about a year before I decided to take the plunge and enroll in her writing class. At first I wasn't sure what to expect or how much value the course would add to my publication goals, but from day 1, Estelle put my apprehensions to rest. Not only did she produce a curriculum fully invested in our success by providing weekly opportunities to review work and lend us direct access to editors, but she was supportive, patient and kind with her edits and insights. I've truly never met an instructor more dedicated and devoted to their students' success. Estelle not only wants and pushes you to succeed, but she takes your success to mean her own, which shows the sincerity and passion with which she approaches her role as a devoted instructor.
Thanks to her guidance, I'm well on my way to achieving my dreams of publishing. I can't recommend her or her expertise enough to someone who is serious about writing and making a name for themselves in the industry! She is known as publishing on steroids, and I couldn't think of a more apt way to describe her or the results delivered by her courses! Thank you times a million, Estelle. 
SUSAN SPARKS (Writer's Digest and NYU Student)
This course was a great jump start for me to start procrastinating and write actual pieces that have potential. I especially appreciated Estelle's specific feedback nohow a piece could be made stronger and clearer. An unbelievable bonus for me was her introduction to an editor who has accepted one essay and is currently considering a second.
JILL NIELSON  (Writer's Digest student)
Estelle Erasmus is an excellent instructor. She gives honest, constructive feedback that has helped improve my writing. Thank you Estelle!
ALYCE SHU (Writer's Digest student)
I am very appreciative to have Estelle Erasmus as my writing coach for 'Getting Start in Writing'. She spent time to understand what I wanted to deliver and helped me to make my content richer, clearer, more to the point. She would generously write down which parts were good, which parts needed more substantial work, which parts would contribute to the overall objective—one by one. Estelle gave me invaluable feedback on my writing based on professional writing guidelines and voices usage expectations, etc. Estelle responded to all my questions—she is happy to go above and beyond to lead you. I have learned so much from her. I am grateful. 
        
BETTINA CISNEROS  (Writer's Digest student)
I had been struggling with how to pitch an article and this class was the ideal solution. Estelle provides the insights for understanding the process, sample pitches, and best practices that provide the idea foundation, and exercises that help you improve. The on-demand nature of the class made it easy to fit into my schedule and Estelle's feedback on my pitches and responses to questions helped me understand the process greatly and improve my approach.
GAIL GASPAR (Writer's Digest student)
Estelle Erasmus is an engaged instructor. She comments and adds to participants' posts in a timely manner, and shares content I will use to get articles published.
HEIDI BORST (NYU student)
As an experienced parenting writer, I'd been trying for months to crack into Washington Post's On Parenting vertical with no luck. I signed up for Estelle's NYU "Writing Parenthood" course to strengthen my pitching game, and the piece I worked on in class with Estelle got picked up by WaPo right away. Her extensive experience as an editor and writer helped me craft a reported essay that was timely and relatable. Whether you're a long time writer looking to refine your skills or a newbie trying to break in, Estelle's instruction will inspire and inform."
EMILY P.G. ERICKSON (NYU student)
I As an experienced was drawn to Estelle's class Writing Midlife and Beyond in part because it promised that, at the end of it, we'd have a pitch and a draft ready for the big time. Estelle really delivered. She told me which of my story ideas was best, gave feedback on my pitch, and told me to reach for the stars. So I did, and that's how I came to have my first byline in The New York Times for my piece What To Expect When You're Expecting The Worst. I promise you, if Estelle had not said pitch this to The Times and if she had not advised along the way, I would not have dared to do it, and I would not have achieved this success at this time. If you have a dream publication you're trying to break into, Estelle can help get you there.
CHELSEA WINER  (Writer's Digest student)
Estelle is knowledgeable and generous with her help. Her expert editing and advice helped me craft a better pitch letter, and gave me the skills to carry me forward with my piece for Wired, Underwater Meditation and the Therapeutic Benefits of VR. Her pitching course with Writer's Digest is 100% worth it.
VANESSA NEWMAN 
I met Estelle online at the Erma Bombeck writer's conference while in Covid lockdown. She gave me the perfect advice at the perfect time to get a paying writing gig. I am a freelance writer who had most of my publications in the distant past. Her advice on writing a query letter for NextAvenue led to the article, "My Story from Pelvic Pain to Gain.  But even more importantly, she provided the impetus to get back out there and go for it! Her detailed how-to instructions were so appreciated. The fire was lit where I sit and I got a hit! Excuse my wit!
CHRISTIE SHUMATE MCELWEE  (NYU Student)
Estelle is a dedicated writing instructor. She guided me through the writing and editing process, and I just had my first piece published in Grown and Flown. I enjoyed how her class was set up with assignments and an interactive forum with other students. I especially enjoyed the Zoom interviews she set up with various editors. Each one was an interesting peek into the world of online writing and publishing. I would definitely look into taking another one of her classes. 
CARRIE MCCONKEY (NYU and Writer's Digest Student)
Estelle is not only a talented and prolific writer, she's a dynamic and gifted instructor. Whether her classes are two weeks or two months in duration, Estelle gives 24-7 time and attention to her students and is always a straight-shooter with both praise and constructive criticism. Estelle's courses are not for the faint of heart; students are held accountable and challenged with rigorous exercises and real-life scenarios that translate into publishing progress. Best of all, Estelle is more than generous with her contacts in the world of writing, pushing the doors open wide for her students to enter a field that she so clearly loves.
JENNIE BURKE
It may sound ironic, or counter-intuitive, but I don't have the words to describe the difference Estelle has made in my writing, and my life. Although I have an MFA, I am inexperienced in journalism. Additionally, I'm a *little disorganized, and I have imposter syndrome. Estelle's coaching style is very encouraging. She has helped me refine my ideas through conversations before I begin writing. When I am working on a draft, Estelle provides feedback and asks the kinds of questions that editors ask, which is so helpful…because I'm not an editor!
It's really hard to walk the fine line of criticism (I'm also an English teacher.) Mentors and coaches don't want to discourage their students; but Estelle is able to let me know what won't work or what isn't working. That kind of guidance is invaluable. Knowing what wouldn't work, and knowing when to stop, gave me the energy to GO on two pieces that were published up by The Huffington Post and The New York Times.
I took classes at Writer's Digest with Estelle, as well as her NYU Class, Writing Parenthood, Writing Midlife and 1 x 1 coaching. Estelle is the foil to all of my inadequacies and insecurities. She is professional, talented, creative, friendly and fun. I can't believe the places my work has been accepted and I owe it all to Estelle. She has brought out the best in me. She has made a difference in my life, and I, in turn, have been able to produce writing that I hope will change the world. Thank you Estelle!!
RANEE BOYD TOMLIN 
Estelle knows personal essays at such a bone-deep level that she writes them, analyzes them, and helps sell them with dazzling grace and generosity. It's one thing to read great writing advice on how to write and publish; it's an entirely different matter to see how Estelle applies her deep knowledge to her own writing and to that of her students. With honesty that was both kind and specific, she taught me the fundamentals of writing personal essays by showing me exactly what I did right, what I needed to do better, and how to nudge my writing to a higher level than I had ever expected.  In the course I took from her at Writer's Digest, I found a responsive, thorough, and caring instructor who earned my respect and appreciation. If you want to experience excellent teaching and improve your writing in concrete ways, you would do well to choose Estelle as your guide.
CHRISTINE ARATA 
"I'm very glad I took Estelle's Writer's Digest pitch class. I appreciated her feedback and the edits she made on my work. I thought how great it would be to have her advice on my upcoming project and to get her edits on my current piece. Luckily, she had availability in her schedule to work with me. Since then, she brainstormed with me to get my research project into gear. And she made edits to an essay that I submitted to a literary journal. The results: That journal is now publishing my essay. And my research project now has a website. Mission accomplished with Estelle!
MARY WIDDICKS 
When I sold a highly personal, autobiographical essay to Narratively I thought it would be simple. After all, I'd lived the events. However once I dug into the story, I found myself overwhelmed by the memories and struggling to disentangle what was important to the reader and what simply felt important to me. Working with Estelle, she was able to offer perspective on the structure of the story while still maintaining the integrity of my own personal experience and voice. Her efforts were tireless, even after three rounds of edits, and she never rushed the process. I'm delighted with how the story turned out and excited to work with Estelle again in the future."
C. LANKTREE
"I really appreciated all your feedback, helpful suggestions, and encouragement throughout this WD Personal Essay course. I was very impressed with your investment in reading each piece thoroughly and providing truly thoughtful and detailed feedback. I feel like I learned a lot in a very short time and am inspired to keep writing. You have challenged me to think more about my writing in new and fresh ways, while also giving me feedback that was insightful and supportive. The past 6 weeks of writing these assignments has been actually quite therapeutic. Thank you!"
NIR EYAL (author of Indistractable: How to Control Your Attention and Choose Your Life)
I'd wanted to write for The New York Times for years but didn't know how to pitch properly. Estelle Erasmus helped me every step of the way and I'm proud to say my article was published on our first try! I couldn't have done it without her!
ANGELA LUNDBERG 
" Estelle accepted my pitch, and helped me edit and publish my first story for Narratively, and it was wonderful to work whither on it! She was patient, understanding, incredibly accessible, a PLEASURE to work with, and let me keep my own voice throughout the piece—which I appreciate so much! I loved working with her and hope that I can again soon. Thank you, Estelle!"
JUDY NELSON
"I just started working with Estelle as my writing coach and I have a publishing success to shout about. Because of Estelle's editing and crafting help, my article "A Dead And Company Concert Helped Me Heal 30 Years After Losing My Son" was just published on Huffington Post Personals. This is something I've been working on for months. My ideal was HuffPost but many discouraged me because it's such a difficult venue to break in to.
When I met Estelle through her excellent course on "How to Pitch" sponsored by Writer's Digest, she helped me rewrite the Grateful Dead pitch and send to an editor at the magazine. When I was invited to submit the full essay (around 4000) but cut to 1800 words, I hired Estelle to make the major cuts and edits. When she was through, she had preserved the essence of this piece that is so close to my heart. She also made it appealing to HuffPost because they accepted her edited version. This is an important moment for me and I'm so grateful to Estelle for making it happen, and I look forward to continuing to work with her as my 1 x 1 writing coach.
NICOLE NYE
"Estelle is a superb teacher. I took a class she taught at NYU called Writing Midlife. She teaches writing as a craft, and her lessons are informed by her many successes as a writer and author. She is warm, approachable and helps students feel confident. Her editing skills are incredible, but still allow a student's voice to come through. She knows how to help a student find the arc of a story with amazing clarity.
What's more, she not only teaches students how to write, but also teaches them how to get published! She gives very specific instructions about writing pitches and also shares editors' contacts. She provides the whole pathway from start to finish—for writing a well-crafted, focused piece, to seeing it appear in any number of highly regarded publications." 
ROBIN JOHNSON
When I first heard of this course it wasn't going to fit into my schedule. I'm so glad things changed so that I could take it. (Even though what changed my schedule was a pandemic.) Estelle Erasmus is easy to listen to and in both the written materials and the videos she includes so much valuable information in relatively little space. Feedback on assignments was prompt and useful. I would have scored the class as 5 stars except that I would like to have the ability to print out a hard copy of the lessons & possibly scripts of the videos. I am a visual person and am certain I will not retain all that I learned in this course, and that will be a shame as it was all such good information. I am glad that my first online Writers Digest class was with this particular instructor who has so much experience to share.

CARRIE MCCONKEY 
I can't say enough good things about Estelle Erasmus' class "Pitch an Article: Write for Today's Marketplace". The two-week course, was informative, interesting, and manageable for a busy person, and Ms. Erasmus provided such ample information that I will spend weeks to come reviewing her wonderful advice, links, and leads.
On top of it all,  the Coronavirus crisis hit just as the class started. Ms. Erasmus set a tone of productivity with patience and grace, and was here for all of us as we struggled to stay focused. I'm sure she had her own stresses, but she hid them well. My classmates were great, and all of our questions were answered quickly and thoroughly by Ms. Erasmus. The experience was wonderful, and set the bar high for future online writing classes."
ROSALINDA ALCALA 
"Estelle Erasmus was an amazing instructor for the Writer's Digest pitching class. She provided professional timely knowledge within a two week time span. I will continue to use her information to guide me forward in pitching articles."
JULES-PIERRE MALARTRE 
"Estelle Erasmus is an excellent instructor. Feedback is extensive and it's obviously not been rushed. She has helped me improve my pitches to the point where I now feel confident to start sending them out."
CARISSA MINA 
"I learned so much in the personal writing course! It was a pleasure working with Estelle, who is a knowledgable, responsive, and supportive teacher. I would recommend this course to anybody interested in learning to write a personal essay, whether for themselves or pursuing publication."

KAREN AMSTER-YOUNG 
"Estelle was invaluable in reviewing a personal essay that was accepted by Ariana Huffington's Thrive Global platform. She brought expert, fresh eyes to tighten and structure the piece in a way that maintained my voice and and my objective to write a relatable, informative and moving piece. The topic, deeply personal about memo's dementia, made it all the more difficult to "finish" without Estelle's excellent editing skills. She was a pleasure to work with an efficient! I look forward to working with her again on many articles."
IVY EISENBERG 
Estelle edited my story for Narratively's January 1, 2020 issue. She had terrific suggestions, questions, and probes to make the story better, and she did a great job editing the piece while preserving my unique voice and my sense of humor. There is great artistry to being able to have just the right editorial touch and to working with a writer. Estelle has that artistry. It was a pleasurable, positive, valuable, and productive experience to have Estelle as an editor."
BARBARA COSENTINO 
"I took Estelle's in-person course at NYU, Writing Midlife. Estelle was a lively, knowledgeable and interesting instructor with a wealth of information to share. She cared a lot about her students and it was obvious that she spent a good amount of time going over our weekly assignments and making suggestions to strengthen them. I loved the course because it covered material on creating pitches and marketing them as well as teaching craft, conducting interviews and structuring articles. The two editors who spoke to our class were great and I was able to target and sell a health-related piece to one publication with another two in the works. I recently sent Estelle an email saying OMG Estelle—you are a miracle worker. I'm not sure if you know that I've taken several writing courses over the last ten years and none of them got me back to writing in the way that yours did. In the late 1990's and early 2000's I wrote a LOT and was published all over – the NY Times, many regional parenting pubs and Big Apple Parents Paper, BabyCenter, Medscape, a site called BeWell.com, Wax Custom Communications and others. Long time ago! Your class was probably the only one that had such a practical, "how to market and get published" slant and that was really what I've been needing and wanting. I just sold another piece–an essay to Next Avenue. Your class got me writing, querying, revising and (a little like the bar mitzvah boy says) today I am a writer! I'm so grateful—thank you!"
MARGARET HAUPT 
"I am a 74-year-old beginning writer who attended Estelle's session at Hippocamp in September 2019. Estelle's presentation was well-organized, professional and helpful. With some trepidation, I contacted her to edit two of my personal essays. She dove right in with editing advice to make my writing clearer, and more concise. More importantly, it was the care she took with my feelings. I hadn't realized exactly why my story mattered so much to me. She gently prodded me to dig deeper. In the process, I gained valuable insight into what was behind my need to write this essay. Because of Estelle I had an essay on knitting accepted into my dream publication, Knit Simple (print). I highly recommend Estelle for even the beginner writer."
CARYN SHAW 
Estelle will bring out the writer in you that you never knew you could be.
She takes the time to read your work thoroughly and gives her students informative and relatable advice.
I feel I have grown tremendously as a writer because of Estelle. I leave her classes (in person at NYU, and online at Writer's Digest) with a better understanding of myself and what I would like to do with my writing.
I also leave with the tools necessary on how to promote, pitch, and become a published writer.
I look forward to continuing my writing education with Estelle at the helm."
CINDY LAMOTHE 
Estelle has the ability to look at the core of your writing and notice smaller details that often go unnoticed. I had the opportunity of working with her as my editor through Narratively and came away so impressed by her insightful questions and observations throughout our collaboration. She knows intuitively when you are withholding and pushes you to dig deeper to find the bigger picture in your story. Working with Estelle has been an absolute pleasure and I'm so grateful for her thoughtful, incisive guidance!"
PATRICIA ROGERS
"Estelle, I hardly know what to say. Thank you so much for your suggestions on what and where to submit, and contact information for the editors we discussed. I took your class after a huge leap into the unknown. I had an opportunity for lucrative work, but my heart wasn't in it. I was at a cross-roads. I made the decision to enroll in this class and see where it took me, before steeling myself to doing something for money alone. Your fantastic mentoring, coaching (coaxing), thoughtful editing, explanations of what works and why, and your unflagging encouragement, give me the strength to continue along this path. Working with you has been life-affirming!"
KIMBERLY NAGY 
"Estelle is an award-winning journalist, editor and coach who is steeped in experience as the former editor-in-chief of five publications. You can feel every minute of it in the courses she teaches. She helps her students thread the needle from mere idea into tight, well-researched and relevant pitch. As the host and curator of the American Society for Journalists and Authors (ASJA) Direct Podcast: Inside Intel on Getting Published and Paid Well, where she has interviewed leading editors from top publications, including Wall Street Journal and Woman's Day, she never loses sight of editor's preferences which, she knows from watching the industry over decades, varies and shifts. Her advice and insight is indispensable—but her encouragement is key too. She helps her students remember to instill their writer's voice and platform into all of their work. I recently had the privilege of taking her class called Writing for Today's Marketplace from Writers Digest University—and I urge any professional writer who wants to up their game to sign up for any class she is teaching. The care and depth of her editing, the thoughtfulness of her presentations and the resources she lists, went well above and beyond my expectations."
Cheryl Maguire
"I virtually met Estelle in a writing group. Her helpful feedback and suggestions in the group led me to sign up for her Writer's Digest course, Writing the Personal Essay. During the class, when Estelle edited my essays, it helped me to understand how to improve sentence structure, and delete unnecessary words. As the instructor, Estelle was helpful, accessible, and a clear communicator who provided excellent feedback and answered all my questions. To help guide us further, she provided informative reading materials and essay examples. After the class, Estelle kept in touch with me, providing mentoring and advice. So I didn't hesitate to hire Estelle when my pitch to the New York Times was accepted. She coached me through the entire process, providing invaluable guidance and encouragement and then edited my rough draft. For me, having a pitch accepted to  the New York Times was the equivalent of making an Olympic team, for which of course you would hire a coach to see you through the process. I highly recommend working one on one with Estelle, and taking any of her courses."
Julianna Miner  (

The writer behind the award-winning humor blog Rants from Mommyland)
Working with Estelle has been a godsend. I'm a professional writer with a book coming out, but I still have a lot to learn. I now have a process set up to identify newsworthy topics to write about and turn them around quickly. She's helped me hone my strengths in terms of voice and expertise. She's also given me great advice on how to structure my articles, building on those strengths. As a result, I'm more confident about getting pieces written and pitching them. 
Recently, I wrote and pitched something and found myself floundering – waiting to hear back from editors and freaking out. With Estelle's help, I reached out again, reworked the article, and got it accepted in two places. Ultimately, it ran online in The Washington Post and the other outlet that accepted it would like to work with me again. Her help and support has truly been invaluable.
Lauren B. Stevens
If you've ever gotten so involved in a piece of writing that you couldn't see your way out of it, you'll understand why I contacted Estelle for editing help. I knew that my story was in there, I just needed help weeding through the words and guiding my readers through the essay. Estelle's edits were clear, concise, and helped me refine my long-form piece. The best part of working with Estelle is that her suggestions challenged me to become a better writer.
I'm happy to say that with Estelle's guidance, my long-form piece was chosen as the essay winner of the Missouri Humanities Council's Proud to Be military-service literature series. My essay, "Georgia On My Mind," will be printed in the 7th edition of Proud to Be: Writing by American Warriors, published by Southeast Missouri State University Press.
I look forward to working with Estelle again in the future!
Helen Chernikoff
I contacted Estelle because I had a polished piece about parenting that I had worked hard on, and felt good about — yet no publisher was biting. With all the work I had done on it, I really wanted to place it on a site that I liked personally, and was thinking especially about Brain, Child.

I told Estelle my goal was to get it published by Mother's Day and I only had a month left.

 I had already read and admired Estelle's own writing so I felt hopeful about working with her. She diagnosed the problem and showed me how to fix it. In the process, I learned something really huge about the importance of the "scene" in the personal essay. Estelle's line edits were also very insightful. I am so glad I made the decision to invest in the opportunity to work with her. Brain, Child published the piece,

and, with Estelle's help  I accomplished my goal.
Allison de Laveaga
After writing a blog for many years, I decided to broaden my horizons and get some of my articles published. Estelle's guidance and instruction were extremely helpful. She helped me understand the craft of writing personal essays and gave me detailed feedback on one particular essay. I learned a lot through the editing process as she gently pushed me to create more of a narrative arc, add more detail and delete weaker scenes. When it came time to publish, Estelle provided invaluable advice on how and where to pitch. With Estelle's help I found a fantastic home for one of my essays, and am on my way to being published! I look forward to working with Estelle on future writing projects and attending the ASJA conference that she led last in 2017.  Estelle is a great coach, editor and professional resource.
Shannon Shelton Miller
"I was a part of Estelle Erasmus' Special Interest Group, Tips, Tricks and Strategies for Getting Widely Published"From a  Pro Turned Newbie, in summer 2016. Estelle did an excellent job engaging the group and helping us develop strong pitches that would be attractive to major markets. She also was great with suggestions for publications that would be a good fit for our ideas. Each group member also used his or her experiences to share information about potential markets and ways to break in. This included alumni magazines, corporations, trade publications and consumer publications. Near the end of the SIG, I developed an idea that I pitched to the New York Times. The pitch was accepted, and after months of editing and rewriting, it appeared in the Well Family section in August 2017. I credit Estelle and the other SIG participants for their help with this process."
Kathleen Siddell 
I was really grappling with one essay in particular when I contacted Estelle. Her edits and advice were spot on. Through her comments and feedback she quickly and succinctly taught me how to improve the overall clarity and focus of my writing. Brainstorming ideas with her was invaluable as I felt like I was truly getting into the head of a seasoned editor and prolific writer. She's available, enthusiastic and a wealth of information!
Jessica Graham 
Brainstorming with Estelle helped me to overcome some issues with an essay I was writing. I had been mulling over the piece for months and Estelle helped me to hone in on what I wanted to say, and, more importantly, helped me to see what it was that I was having trouble saying.
Eileen Reinhard 
"As her name indicates, Estelle Erasmus is a star. I met her at a time when I had lost my job, lost my focus, and lost my faith in myself. Working with Estelle brought me back to life. I had been a print and wire journalist at major international news outlets and had also been a senior broadcast news producer. I thought I did not need a writing coach. I could not have been more wrong. Estelle challenges, pokes and prods, gives you homework, does not allow for self-doubt, and, then, she hands you your career back … better and brighter. She understood exactly how to reinvent my battered wheel and I am now publishing again as well as writing a non-fiction book (with a healthy contract.) None of this would have been possible without Estelle's razor-sharp editorial guidance and her valuable direction."
Rudri Patel, Editor, Sunlight Press (given October 1, 2017; earlier testimonial given in 2015)
Do you have an idea, but don't know how to pitch it? Estelle's guidance offers novice and seasoned writers to move from pitch to publication. Her edits push the writer to contemplate a thorough revision and her keen ability to line edit creates memorable prose. Whether you have a quick question or a detailed revision, Estelle's knowledge will steer you in the right direction. She is accessible, friendly, and helps facilitate a writer's long-term writing growth.
Mehreen Chawla 
"I have worked with Estelle on two pieces: a short story, and an op-ed article. I was very happy with her feedback on both.
"Estelle has a hawk's eye for detail. She knows what will work, what should be changed, and what you should scrap. With her help, I molded my work into something presentable, something which translated my thoughts well on paper. More important, through Estelle's teaching, I learned a lot during the process.
The short story Estelle critiqued was shortlisted as one of the judges' favourites. The op-ed article – my first ever to be acknowledged – was accepted by the New York Times.
I would highly recommend Estelle as a writing coach. She will help your piece stand out from  the multitudes."
Sharon Bergere
To say that Estelle is an efficient instructor is like saying pizza is good. Do not take her class if you are lazy, don't care about becoming better at your trade, or don't really want to be published, as Estelle will not let you stay that way for long! She is the Tiger Mom of the literary world, and she will not only help you sharpen your piece to shining perfection but she will guide you in getting it submitted — if you so choose.
I have taken many writing courses and it is hit and miss with many teachers. With Estelle, you know where you stand; there are no favorites like you see in other classes and you get the feeling she really cares the writer, the process of your writing, and getting your writing published. I highly recommend this course to serious writers of any level – she is responsive, generous, and dedicated. With Estelle as your guide you're getting an experienced, savvy, professional, and passionate instructor!
Ruth Morgan 
Estelle's close reading of my writing throughout the Writing the Personal Essay course was very much appreciated. Her suggestions and comments gave me an understanding of my writing that will undoubtedly help both in my professional and personal life. Estelle spotted that I'm reluctant to reveal too much about myself, and her encouragement to do so in future essays will help me move away from the myth that it's wrong to put myself into the "picture". Lastly, while Estelle was keen to show me new aspects of essay writing, she accepted my preference for writing a particular kind of essay, a form that draws on literature, particularly philosophy. Her acceptance has strengthened and confirmed my authorial standpoint and, in doing so, validated my voice. I'm inspired to renovate my near-forgotten website so that I can take my learning out to others. A marvellous outcome
Donna Magnotta 
I attended your workshop, Write from the Heart:Crafting and and Publishing Powerful Personal Essays, at the Writer's Digest Annual Writing Conference. I enjoyed your workshop immensely because you gave great advice, ideas and actually gave us time to write, allowing me to practice what you were teaching us. Your handout with examples of excellent writing intros and endings has been very helpful. Thank you!
Mahani Zubedy
I took the Writer's Digest online course Writing the Personal Essay . More than anything else in the course, Estelle's comments and feedback helped me understand what is a personal essay and how to write one. I copy and paste her words on post its and reread them as I write and especially when I rewrite. Her exact and illuminating guidance is invaluable, making it possible for me to be a better writer. I look forward to growing as a writer with her.
Laura Gianino,  Senior Manager Publicity TIME Inc Books
I found Estelle's website when I was browsing online for advice about how to submit to the New York Times "Metropolitan Diary." I had previously submitted three times with no response. I came across Estelle's post about getting published there, which gave smart, helpful advice about how she got published in the column and provided excellent resources to other posts in and about the column. Estelle's advice – especially about how a celebrity might be of interest – got me thinking about what I could write about that might grab the attention of the Metro Diary editor. So, for my fourth submission, I decided to try a new tack. I wrote about an encounter I had with a famous literary figure, and mentioned the literary figure in the subject line to get the editor's attention (exactly as Estelle had recommended to do!). Lo and behold, the piece, "A Touchy Subject," was accepted and is now published online and in print in The New York Times! Estelle's tips 100% helped me get published, and I am so grateful. The New York Times is a dream publication! Thank you, Estelle!
Peter Desposito 
Estelle Erasmus is an excellent instructor.
As a writing coach and editor, Ms Erasmus identified my strengths (few) and weaknesses (many) and offered advice and encouragement to improve my skills as an author. She also provided insights in ways I could hold a reader's attention and satisfy his or her expectations by enhancing my writing through humor, description and prose style. I believe Ms Erasmus helped me enormously to raise my writing to the next level and gave me confidence to continue writing and learning.
Olga Mecking (given May 2, 2017; earlier testimonial given in 2016)
Working with Estelle is like being in a pitching boot camp. You go in, not knowing what to expect. You work hard, you learn how to pitch and you step up your game. Estelle is always there, working through your pitches, correcting them where necessary, and she gives great advice on your essays and articles.
Then your time with Estelle is over, but somehow, something happens. Your pitches begin to land. Suddenly, you get published all over the Internet. it's like magic! Working with Estelle was one of the best decisions I made as a writer. I wouldn't be where I am now (published in the Washington Post, New York Post, and New York Magazine, among others) without her advice.
Julie Fraga (given January 4, 2017; earlier testimonial given  in 2015)
A year and a half ago, I began working with Estelle. At that time, I had only written personal essays and I wondered how I could combine my skills as a psychologist with my love of writing.
With Estelle's stellar editing and coaching, she helped me to become a health journalist. Since we began working together, I've landed bylines in Time, Quartz, Atlantic City Lab, The Guardian, The New York Times, Refinery29, Business Insider and NPR. Estelle is an amazing editor and has a quick eye for helping me to bring my words to life on the page in a way that makes my copy sing. She's intuitive and quick–two skills that make her a perfect match for me.
I HIGHLY recommend her coaching services–she will take your writing to the next level.
Rebekkah Vineberg Blok
"I CANNOT RECOMMEND THIS CLASS HIGHLY ENOUGH! I got so much out of it. If anyone's on the fence, jump in! I got so much useful feedback. Estelle is a great teacher – gracious, professional and insightful."
Crystal Duffy
Estelle Erasmus is an extremely gifted and effective editor, balancing respect for the writer's voice with a sharp insight on what could be clarified and tightened for a better flow. She knows how to guide the writer to craft beautiful and powerful essays worthy of publication. Estelle was also an instructor for a personal essay writing class through Writer's Digest. Her feedback was exceptional, detailed and practical. She has a knack for coming up with pithy titles that always make me think, "that sums up my essay perfectly." It's been such a pleasure working with her over the past few months and I can't recommend her enough!
Julie Danis
Estelle and I had a seven minute speed date at the most recent Erma Bombeck Writers' Workshop. In those seven minutes she provided advice, laid out next steps, and broadcast a positive attitude that said, "You can do this and I'll help." She is both generous with her contacts and gracious in her advice. You can only benefit from spending time with Estelle. Her background is deep and varied. And she is generally someone I would like to date again!
Milly Dawson
I met Estelle through a small writers group that she organized and ran, under the auspices of the American Society of Journalists and Authors. Her enthusiasm, high level of expertise, and concern for the progress made by the group members all made the group so valuable. She looked at our pitches, diagnosed their problems and helped us fix them with great insight and clarity. With her guidance, several members of the group succeeded in placing their work with outlets they'd been aspiring to.
If you want to pitch more successfully, reach your writing goals with less angst, and boost your freelance income, you cannot do better than choosing to work with Estelle!
Julianne Chiaet
Being a freelancer is tough, especially when you feel like you don't have any guidance. I became a freelancer right out of college, and there were certain lessons I hadn't learned yet. In just an hour, Estelle explained to me the best way to handle my brand and develop my voice. She helped me define my strengths and explained how to use them to my advantage. She additionally connected me to a community of writers to help support me as I move forward. I highly recommend Estelle as a writing coach. Her advice was invaluable and I finally feel confident that I can survive as a freelance journalist.
Sara Lindberg
Working with Estelle has been the best thing I could have done for my writing career. Before I contacted her, I felt like I didn't have a plan or direction as to what I was doing or where I was going. She helped  me to develop a professional strategy for growth,  focus my energy, finesse my pitches, and narrow my area of expertise to expand on my market.
I sat down to write a pitch the other day, and I kept hearing her voice in my head as I crafted what I wanted to say. After I was done writing that pitch, I went back and compared it to one I had done before working with her and I was shocked at the difference between the two. I now have the confidence to send off a quality pitch and story to many sought after editors and publications. I highly recommend working with Estelle Erasmus for any of your writing needs. She is nothing short of amazing and I am so thankful for the time, energy, and interest she took in my work and helping me become a better writer.
Olga Mecking, The European Mama 
Working with Estelle has been a great experience. She is very thorough and knowledgeable. Her advice on pitching, writing and publishing is invaluable. She has high expectations of writers and that's wonderful because it pushes them to work harder and better. It sure did that for me. I notice I think more about my pitches and when I want to edit something I've written, I ask myself the questions Estelle asked me about my essays. And she inspired me to reach higher and expect more of myself!
Ania Krasniewska 
"Whether for edits, ideas, or just a touch of humor, Estelle is a valued sparring partner, pushing you to present your best self through the written word. We worked together virtually across time zones, and her advice was clear and relevant. Estelle has been the missing ingredient in my writing; she is as much coach as she is editor and my work is much stronger because of her help."
Linda Wolff 
Estelle is a talented, creative, and inspiring writer, editor, and teacher. Not only will she lead you to polished perfection, but is equally generous with her knowledge of publications and recommendations of where to best submit your work. She is a pleasure to work with and responds quickly to all inquiries. I highly recommend Estelle for all your writing endeavors!
Rudri Patel 
Estelle is a widely published writer and an insightful editor who offers specific advice on how to shape the narrative arc of your essay. She will push you to consider various angles in your writing to  help improve your essay, as well as offer practical insights to help you become a better writer. With a collaborative effort that speaks to your specific needs, the editing relationship with Estelle provides a safe and comfortable place to further growth in your writing. She helped  shepherd an essay of mine to fruition, and it resulted in being published in a prestigious publication.  I wholeheartedly recommend Estelle's services. She is a thoughtful, intelligent and thorough editor.
Juli Fraga 
I can't say enough positive things about working with Estelle! She's an inspiring and thorough editor and teacher. She's accessible, reliable and authentic. She has a wonderful eye for details and is an expert word wrangler. She's helped me polish my prose, inspired me to write new essays and encouraged me along the way. Estelle is also very intuitive and knows how to 'package' a piece of writing. She comes up with phrases that help an essay 'sing', as well as titles that convey the meaning of your writing. I highly recommend her expertise and knowledge.
Rosann Levy 

President, The Roart Group, Marketer, Founder & Director ConnectMore – Award Winning Author & Inspirational Speaker.
"Estelle Sobel Erasmus edited my memoir It's Never Too Late To Dance, for which I won an award. I believe her attention to detail and the story line contributed to my winning this prestigious award. She was a pleasure to work with and I highly recommend her."
Richard Scheinberg 

Director:Sunrise Counseling. Author:"Turning Trauma Into Triumph" and "Seeking Soul Mates, Spirit Guides and Past Lives"
Estelle Sobel Erasmus did the final editing work on my book "Seeking Soul Mates, Spirit Guides, and Past Lives". Her knowledge of the subject was superb and her editing suggestions were perfect! Her work was also comprehensive and very detailed!
With Ms. Erasmus's expert help, my book was published and then later honored as a national award finalist SEVEN times! So I am very grateful that Ms. Erasmus was able to play an integral part in the completion of this project!
I would highly recommend Ms. Erasmus to anyone in need of editing assistance-with any type of manuscript!
Testimonials from Editors/Agents
Christal Yuen, Editor, Healthline
"Working with Estelle Erasmus is working with a true professional. Her copy is tight and clean, but more importantly, the overall message comes across in a way that is smart and transparent for the reader. Her work ethic, from her response time to research ability, sets a standard in the industry."
Melissa Bykofsky, Senior Digital Editor, Parents.com Magazine
"I was lucky enough to be introduced to Estelle through another editor while looking for an essayist. Estelle is a true professional: thorough and timely on her assignment, and a pleasure to work with and to edit. Her essay was witty, cleanly written, and well researched. An editor's dream! I highly recommend working with Estelle.
Whitney Fleming, Asst. Digital Editor, Your Teen for Parents Magazine
"I am always eager to accept a pitch from Estelle for Your Teen for Parents Magazine, as I know her piece will be well-researched and her copy clean and entertaining. She is the real deal."
Reuben Finley, Director of Content,  Zwivel.com 
"I've worked with Estelle Erasmus for over two years on beauty and health stories, and I'm consistently impressed at the high caliber pitches and pieces she produces. Because she has been an editor herself, she knows what to do to make my job easier. She is responsive to questions and has a way of working with words that make her articles and essays stand out and resonate with the reader. I look forward to continuing to work with her and recommend that any editor do so as well."
Teri Rizvi, Founder and Director of the Erma Bombeck Writer's Workshop  
Estelle is a gifted writer who is generous with sharing her advice on writing, editing and publishing with other writers. She embodies the supportive spirit of the University of Dayton's Erma Bombeck Writers' Workshop, where she served as an expert in our Speed Dating sessions and helped judge our Humorist-in-Residence international competition. (Teri Rizvi, founder and director of the Erma Bombeck Writers' Workshop).
Lynya Floyd, Health Director, Family Circle Magazine 
"Estelle knows how to grab the ball, run with it and dunk it–when it comes to copy. She pitched me an idea that was spot-on for our demographic, was incredibly flexible when the format needed to change and delivered well-researched, engaging and informative copy—on time!"
Liza Fleissig, Agent, Liza Royce Agency 
Working with Estelle is seamless! She is a consummate professional and brings a level of sophistication and grace to everything she touches. If you have the chance to work with her, whether as a writing coach or at a conference, don't let that opportunity pass you by!
Eugene Robinson, True Life Editor, Ozy 
Estelle's great vantage point and take on a fairly unique slice of New York, combined with a story teller's eye for detail and a quick-witted professionalism made her a joy to work with. Translation: she was not a pain in the ass and can write like nobody's business. One of my faves.
Sondra Forsyth, Co-Editor-in-Chief, thirdAGE.com 
Estelle Erasmus is a consummate professional who meets deadlines promptly and submits lively, well-researched content as well as moving personal essays. I am delighted to have her as a contributor to thirdAge.com.
Marcelle Soviero, Editor-in-Chief, Brain, Child and Brain, Teen 
"Estelle writes in a vivid, authentic way that is a seamless fit with the tone and quality of the personal essays we publish in Brain, Child Magazine. We love to showcase her work."
Paul Smalera, Ideas Editor, Quartz (An Atlantic Publication) 
"Estelle has been a consummately professional writer for Quartz. She sent along relevant, timely pitches, with pertinent research, and was quick to respond to feedback and edits. She made sure her pieces didn't get lost in the high volume of edits I deal with, and updated me as she saw relevant coverage that made her pieces even more timely. I'd highly recommend working with her, and would be happy to work with her again."
Richard Eisenberg, Managing Editor and Editor of the Money & Security and Work & Purpose channels at Nextavenue.org
"Estelle Erasmus has been an excellent writer for Nextavenue.org, the public media site for people 50+. Her articles were well-written and stuffed with service, which is exactly what we hope for at Next Avenue."
Carla Stanmyre McDonald 
Founder and Editorial Director at The Salonniere
I have known Estelle for more than 15 years and have always held her journalistic and writing skills in high regard. She is a strategic thinker, a detailed and nuanced writer and a stellar editor who understands what is newsworthy and appreciates deadlines. These skills, along with her creativity and integrity, make her an invaluable asset for public relations professionals. I have hired Estelle to write press releases and articles for our clients at Dynabrand and was always very pleased with the results. I highly recommend Estelle as a writer, editor and creative thinker.
For My Work as a Speaker/Conference Chair/Mentor
Candy Schulman, Writing Professor, The New School, New York City
Estelle Erasmus has a rare gift as a creative writing teacher: she brings her experience as a journalist, essayist, and former magazine editor-in-chief into her teaching and coaching. Her dynamic energy and breadth of knowledge inspires and guides writers to reach their highest levels.
Estelle and I have co-led writing workshops and panels, and I have always admired her insight and professionalism.
Justine Re, Traffic Reporter, Channel 12, Westchester  
I was lucky enough to be a facilitator on a panel that Estelle moderated for New York Women in Communications' Student Career Conference 2017. Before the panel, I was able to speak to her about pitching for food/ lifestyle pieces. Estelle helped me break down my pitch to find interesting news angles to engage my audience and make for a fun interview! Besides her expertise, she is lovely to speak with and very kind.
Holly Munter Koenig,  Executive Director,  American Society of Journalists and Authors
"For 30 years I've worked on every aspect of association conferences. I've worked closely with hundreds of volunteer leaders and committees. This year I had the pleasure and tremendous privilege of working with and watching Estelle Erasmus serve as Chair of the ASJA Conference. I have never before worked with a volunteer who had all the skills, the energy, creativity and positive attitude you'd want in a leader. She was so deeply committed to excellence, consistently raising the bar, a true visionary who inspired everyone she came in contact with. Estelle is a force of nature. Not surprising that she has earned tremendous respect from her peers and has thousands of followers on social media. Very early on I realized her skills went way beyond strategy, writing, coaching and editing. Actually she went way beyond the role of a typical volunteer Chair of a committee.  It wasn't just about committee charges for her, she was a dynamo from ideation to execution and everything in between– keynoting, marketing, collaboration, negotiating, the list goes on.  Estelle has a true gift, a knack for motivating and inspiring and I was very lucky to have that opportunity to see her in action.
Sherry Beck Paprocki, American Society of Journalists and Authors (ASJA) President 
"ASJA will never be able to thank you enough for your great work, boundless energy and awesome focus on the 2017 New York Conference as the Conference Chair. I am so happy that I know you. Your work ethic, savvy team approach and wonderful creativity in curating this event is unmatched, helping ASJA draw more participants than other recent conferences. Thanks for everything you have done."
Sherry Amatenstein
"Estelle and I have been colleagues for years and I've always known her to be talented, professional, creative and generous and this was borne out when she asked me to take part in the ASJA 2016 panel she moderated on Being a Writing Coach. The panelists and attendees alike benefited from her years of experience and right-on tips."
"Estelle spoke at our conference, BAM—Bloggers At Midlife in April 2016 on "The Art of Writing and Placing a Personal Essay". Her session was highly rated and very favorably received by attendees. Estelle was extremely professional, and her presentation was perfectly tailored for our audience. She was a big hit and I'd invite her to speak any time. She's a pro!"
Julie Ross Godar

Executive Editorial Director, SheKnows
I've worked with thousands of writers as the Executive Editorial Director for SheKnows, and Estelle is one of the most talented people I've worked with. As a writer, she's personal, lyrical and concise: a dream, in other words, and I'm proud to have her as a member of the SheKnows Experts community.
I also had the pleasure of being a co-panelist with Estelle at #BlogHer15. We spoke about how editors think and work, and how writers can apply their techniques to their own pieces. Estelle was generous with her considerable knowledge, and I was particularly struck by her teaching ability. She brought examples of writing that conveyed her points and read them out loud, so the audience could hear and absorb what she meant. I think this illustrative of her approach as an editor, and I'd consider anyone who wrote for or learned from her to be lucky, indeed.
Susan Lee Maccarelli 

Founder, Beyond Your Blog
I spoke on a panel about editors and editing at BlogHer '15 with Estelle, and wanted to take notes right along with the audience! Estelle's depth and breadth of editing experience along with her expertise crafting publish-worthy essays and stories, makes her an extremely valuable resource to bloggers and writers looking to take their writing to the next level online and in print. I regularly recommend her editing services to writers who are in search of a seasoned editor/coach to help with a writing project.
Meredith Spidel

Executive Vice President/Operations Manager of the BlogU Conference
Estelle not only brought a valuable skill set and knowledge to our blogging conference, she did it in such a personable and professional way that everyone who took her class was singing her praises! We would love to work with Estelle again and can't say enough about what a superb session leader she was!
Wendy Cray Kaufman

Freelance Journalist, Copywriter
Blog Owner, ABCs and Garden Peas
I met Estelle at iRetreat14, which was one of my very first conferences. Much like her writing, she was accessible and relatable, giving just the type of strategic advice I needed as a writer entering a new phase of my career. It's so refreshing to find a willing mentor in such a competitive field, and I have been able to put her wisdom to work and open doors I never would have found otherwise.
Estelle's experience and writing expertise, along with her knack for staying on top of current trends, give her a unique edge. You can bet that when I see her name on a project, I pay attention!
Cissy Mecca,    Co-Owner Double Duty Divas, host of iRetreat
As the co-owner of Double Duty Divas who have hosted iRetreat, a conference for brands and bloggers, sincne 2009, I was delighted to ask Estelle to be a speaker at iRetreat 2014 at Hershey Lodge. Estelle's topic was "Getting Published in a Crowded Marketplace" and the feedback from her talk was extremely positive. Using twenty-five years of publishing experience as a journalist, author and former magazine editor-in-chief as well as social media influencer and blogger, she detailed how to get published via traditional publishing channels and self-publishing.
Estelle shared her own and several of her colleagues' experience on how to find an agent, self-publish, get noticed by a publishing house, build a community and establish credibility. Likely influencers who attended her session are implementing what they learned: getting an agent, writing a book, contributing to an anthology, building their platform, or taking a course. I highly recommend Estelle as a speaker on publishing and the media.
Gina Badalaty 

Owner, Mom-Blog
Recently, I attended iRetreat 2014 and attended the workshop "Getting Published in a Crowded Workplace" by Estelle Erasmus. As a long time blogger and an aspiring author, I was really looking forward to this session and it did not disappoint. Estelle shared sound advice and strategies on critical topics, such as the different avenues of publishing, getting an agent, how to get support for your work, where to find opportunities to write, how to establish your credibility and more. This single session made iRetreat worth it for me, and I am now busy implementing what I learned from Estelle as I write my first ebook.
For My Work as a Journalist and Editor
Rosalind Sedacca, CDC, Founder, Child-Centered Divorce Network 
I think you did an exceptionally good job with this material for your story for Your Teen for Parents. I'm quite impressed and proud to share it with my community.
I had the pleasure of meeting Estelle through an online writers group and found her writing inviting and inspiring. I was thrilled when she agreed to  have me  interview  her on my site, my dishwasher's possessed, and even more thrilled to work with her on an article for Elephant Journal.
Her years as a journalist and editor are so apparent when working with her. She is a complete professional who helped me to raise my  game. I hope to work with her again soon.
Susan Carraretto 

Owner, 5 Minutes For Mom
I met Estelle when she was president of the board for Mothers & More. She wrote a post for 5 Minutes for Mom, and asked me to be a judge for the Power Of a Purse Writing contest. Estelle is a wonderful, relatable writer and connector. I've also watched Estelle's social media influence and impact grow exponentially over the past few years and was delighted to have her join 5 Minutes for Mom Twitter party as a guest panelist. I highly recommend working with Estelle as a writer, or in any social media capacity.
AskDoctorG.com Deborah Gilboa, MD 

International Parenting Speaker, Founder AskDoctorG.com
Estelle is a connection-maker. As the past Board President of Mothers and More, she keeps a running catalog of who she knows and who they need to meet! She connected me to her organization, and to so many great women who have moved my business – and my life – forward.
Estelle is a news-maker. As a journalist she sees behind the story and asks the questions I as a reader want to ask. She has the gift of making me feel as satisfied as if I sat in the room or experienced the event myself!
Estelle is a future-changer. This is a woman you want to know, and I feel very lucky to have met and worked with her myself.
Erik Wander 

Content Manager, Sports, News & Autos at About.com
Estelle wrote a weekly "Mom's Talk: Q&A column," as well as other stories, on Patch. Estelle is a bright, creative writer with a reader-friendly style and bountiful ideas. She also demonstrates great vision and a remarkable attention to detail. Estelle was resourceful, researched the information in her columns thoroughly and packaged them for maximum impact. It was real pleasure working with her as an editor, in large part because she made my job so easy. She is a true professional and a joy to work with. I highly recommend Estelle as a columnist or writer for any online or print publication.
Mary McConville 

Owner, Tears of Joy Photography
I have been providing photos to Estelle to visually support her parenting column on AOL/Patch. Estelle is a thoughtful, effective, diligent, resourceful and highly professional editor who has a vision of what she wants in a photo, communicates it clearly and implements it immediately.
Her breezy, informational writing style is a wonderful counterpart to her serious business mindset. She provides feedback immediately as well as appreciation for my "eye". I highly recommend working with Estelle in any creative or business capacity.
Cheryl Whitman

Founder at Beautiful Forever Aesthetic Consulting
Estelle is a good writer, researcher, editor & columnist. She has covered all aspects of the beauty industry including aesthetics, dermatology, spas, medi-spas and skincare. I have had the pleasure of working on beauty booklets and medi-spa articles over the last decade with Estelle and highly recommend her work!
Anne Lebleboojian 

Freelance Art Supervisor, Cline Davis Mann
I had the pleasure of working with Estelle while at Montage Media, where she was the editor of a medical publishing co. I worked with her on a magazine i was designing called Esthetique. We collaborated together on the various issues of the book. I found her to be extremely knowledgeable and dedicated individual. Above all, she made the experience of working with her most enjoyable. I would highly recommend her as an Editor.