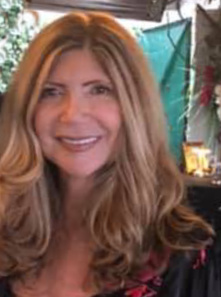 Sign up for my newsletter where I will share publishing tips and tricks, and notify you of my appearances, courses, one-time sessions and more. You can find all my classes for NYU and Writer's Digest here. 
Many testimonials can also be found on my LinkedIn page here. I am the former magazine editor-in-chief of five national print consumer publications, and was a recent guest editor for Narratively. See the stories I've edited here.
I'm also a widely-published journalist and essayist, and teach personal essay writing for Writer's Digest. I also write the print column "All About the Pitch" in every issue of Writer' s Digest, where I interview editors and analyze pitches to do why they worked (or didn't) in each issue.  I'm writing a book for New World Library for 2023 on how to find your voice, become a better storyteller and get published. I'm also 'm triple-verified on Facebook, Twitter and Instagram and speak about publishing and getting published at industry conferences such as the American Society of Journalists and Authors conference, Erma Bombeck Writer's Conference, Hippocamp, and Writer's Digest. 
My students and clients say that I'm " a literary fairy godmother" and "publishing on steroids," because once they start working with me they get published fast and furiously in top outlets like The Washington Post, The New York Times, The LA Times, The New York Post, Teen Vogue, Brain, Child, Your Teen, Saveur, Quartz, The Guardian and more. See for yourself and sign up for my newsletter, and follow me on Twitter (where I share editor calls for pitches), Instagram and TikTok.
TESTIMONIALS
JANE MAI NGO (my NYU Writing Health and Beauty student)
I can't thank you enough for being my instructor. I've been in formal education for most of my life, and there are few instructor's like you. While we have never met in person, you have made a strong presence in my life. I've now followed you on every social media platform and I'm so grateful that there is a Facebook group to remain in touch.
I can see how much of a mentor you are to so many aspiring writers like me. I've had moments o contemplation on pulling out of professional writing all together. I understand that I am still very new at this and rejection comes with the territory. However, your guidance, feedback, and you just being you online fills back my cup to keep going.
I have no idea how far I will get in my career as a writer, but I wish to thank you anyway for being my first and best writing instructor that I will likely ever have. Thank you for speaking to the inner kid in me who loved to write and followed her dream of living in France all the way to Bordeaux, where I'll keep writing in the vast array of cafes in the city. You've reached my heart and my mind through your wisdom and guidance.
LOTTIE JOINER 
The course "Pitch an Article: Write for Today's Marketplace" is excellent. The instructor Estelle Erasmus is personable, professional, but most of all knowledgeable. Her course included amazing resources including videos and creative exercises to help us practice the material we were learning. What I liked most about the course was Estelle's feedback. She provided constructive feedback that helped us improve our material.
MARGARET DODGE
After publishing a few pieces, I'd been in a writing slump for a few years. I knew that I had a lot of stories to tell, but I was feeling muddled about things like story scope and angle, length, and pitching. Estelle's Writer's Digest Personal Essay 101 class approaches the craft of the essay from many sides: studying different types of essays in reading assignments, lectures on important elements essays need to have, and weekly writing prompts that got my juices flowing. Estelle is a writing and publishing veteran with a wealth of expertise. Her instruction on the essay and pitching in general and her feedback on my writing in particular were immensely beneficial. Just a few weeks after the course ended, I sold a piece to The Independent that I had worked on in class. I recommend this class to sharpen your technique and get your writing flowing.
KIM LAFORCE 
Working with Estelle Erasmus was great! I learned so much about many genres of writing, all in a relatively short amount of time. Course resources were well-chosen to inform but not overwhelm.keeping
NIKKI CAMPO
After  an eye on Estelle's online class schedule for about a year during the pandemic, I finally found one I could attend: "Writing your life: using lived experiences for article ideas and pitches." In this short class, I learned why so many students flock to Estelle's side. She encouraged each of us to spend a few minutes (without overthinking) making a list of 5 topics we wanted to write about and another few minutes jotting down our personal connection to those topics. Then we each read our list aloud. Estelle listened, picked her favorite, and spitballed how to make the idea more marketable: fresh angles, timely hooks, even title brainstorms. I left feeling inspired to pitch an idea I would have otherwise left to languish in my "Ideas" folder. In the near future, I hope to take Estelle's "Writing a strong ending to an essay or article" class so I can learn how to land my unwieldy drafts that refuse to come to a close!
RENEE FOX
I really enjoyed the content of this course and feel I learned a lot. Estelle Erasmus was a great teacher as she is a world of knowledge and also very caring about her students and their progress. I will definitely take more Writer's Digest University classes and look for classes taught be Estelle for sure. Thank you!  
THERESA CLARKSON 
After years of writing classes and a handful of published pieces, I began working with Estelle and received offers on 12 pieces within months. So far, my essays have been published in The Washington Post, The Independent, Next Avenue, Motherwell, HuffPost, and AARP's The Girlfriend. I took Estelle's personal essay workshop at Writers' Digest, Writing Parenthood at NYU and Writing About Midlife at NYU and hired her as a writing coach. Her guidance pushed my storytelling to a deeper level and taught me to pitch more effectively. Estelle offers insightful and encouraging feedback and shares tips and strategies on how to get stories published. She gives constructive criticism and enthusiastic support. She keeps me motivated and celebrates all victories, making her far more than a teacher and more like a writing fairy godmother.

JOCELYN JANE COX 
I have learned so much from working with Estelle, both about the mechanics of writing and also the mechanics of pitching. With her help, I have been able to narrow my focus, identify essential information, "kill my darlings" and…get published. Though I have an MFA in creative writing, and 20+ years of writing experience under my belt, I've realized that we all can use some professional help. I presented Estelle with a specific goal and she did everything in her power to help me achieve it. She is responsive and insightful. I am grateful for her expertise and highly recommend her.

SALINA JIVANI (NYU Student)
Estelle has been a dream come true! I stumbled across her NYU course by pure luck online when I was desperate to learn how to publish with national publications. I kept up with her through her online newsletters for about a year before I decided to take the plunge and enroll in her writing class. At first I wasn't sure what to expect or how much value the course would add to my publication goals, but from day 1, Estelle put my apprehensions to rest. Not only did she produce a curriculum fully invested in our success by providing weekly opportunities to review work and lend us direct access to editors, but she was supportive, patient and kind with her edits and insights. I've truly never met an instructor more dedicated and devoted to their students' success. Estelle not only wants and pushes you to succeed, but she takes your success to mean her own, which shows the sincerity and passion with which she approaches her role as a devoted instructor.
Thanks to her guidance, I'm well on my way to achieving my dreams of publishing. I can't recommend her or her expertise enough to someone who is serious about writing and making a name for themselves in the industry! She is known as publishing on steroids, and I couldn't think of a more apt way to describe her or the results delivered by her courses! Thank you times a million, Estelle. 
SUSAN SPARKS (Writer's Digest and NYU Student)
This course was a great jump start for me to start procrastinating and write actual pieces that have potential. I especially appreciated Estelle's specific feedback nohow a piece could be made stronger and clearer. An unbelievable bonus for me was her introduction to an editor who has accepted one essay and is currently considering a second.
JILL NIELSON  (Writer's Digest student)
Estelle Erasmus is an excellent instructor. She gives honest, constructive feedback that has helped improve my writing. Thank you Estelle!
ALYCE SHU (Writer's Digest student)
I am very appreciative to have Estelle Erasmus as my writing coach for 'Getting Start in Writing'. She spent time to understand what I wanted to deliver and helped me to make my content richer, clearer, more to the point. She would generously write down which parts were good, which parts needed more substantial work, which parts would contribute to the overall objective—one by one. Estelle gave me invaluable feedback on my writing based on professional writing guidelines and voices usage expectations, etc. Estelle responded to all my questions—she is happy to go above and beyond to lead you. I have learned so much from her. I am grateful. 
        
BETTINA CISNEROS  (Writer's Digest student)
I had been struggling with how to pitch an article and this class was the ideal solution. Estelle provides the insights for understanding the process, sample pitches, and best practices that provide the idea foundation, and exercises that help you improve. The on-demand nature of the class made it easy to fit into my schedule and Estelle's feedback on my pitches and responses to questions helped me understand the process greatly and improve my approach.
GAIL GASPAR (Writer's Digest student)
Estelle Erasmus is an engaged instructor. She comments and adds to participants' posts in a timely manner, and shares content I will use to get articles published.
HEIDI BORST (NYU student)
As an experienced parenting writer, I'd been trying for months to crack into Washington Post's On Parenting vertical with no luck. I signed up for Estelle's NYU "Writing Parenthood" course to strengthen my pitching game, and the piece I worked on in class with Estelle got picked up by WaPo right away. Her extensive experience as an editor and writer helped me craft a reported essay that was timely and relatable. Whether you're a long time writer looking to refine your skills or a newbie trying to break in, Estelle's instruction will inspire and inform."
EMILY P.G. ERICKSON (NYU student)
I As an experienced was drawn to Estelle's class Writing Midlife and Beyond in part because it promised that, at the end of it, we'd have a pitch and a draft ready for the big time. Estelle really delivered. She told me which of my story ideas was best, gave feedback on my pitch, and told me to reach for the stars. So I did, and that's how I came to have my first byline in The New York Times for my piece What To Expect When You're Expecting The Worst. I promise you, if Estelle had not said pitch this to The Times and if she had not advised along the way, I would not have dared to do it, and I would not have achieved this success at this time. If you have a dream publication you're trying to break into, Estelle can help get you there.
CHELSEA WINER  (Writer's Digest student)
Estelle is knowledgeable and generous with her help. Her expert editing and advice helped me craft a better pitch letter, and gave me the skills to carry me forward with my piece for Wired, Underwater Meditation and the Therapeutic Benefits of VR. Her pitching course with Writer's Digest is 100% worth it.
VANESSA NEWMAN 
I met Estelle online at the Erma Bombeck writer's conference while in Covid lockdown. She gave me the perfect advice at the perfect time to get a paying writing gig. I am a freelance writer who had most of my publications in the distant past. Her advice on writing a query letter for NextAvenue led to the article, "My Story from Pelvic Pain to Gain.  But even more importantly, she provided the impetus to get back out there and go for it! Her detailed how-to instructions were so appreciated. The fire was lit where I sit and I got a hit! Excuse my wit!
CHRISTIE SHUMATE MCELWEE  (NYU Student)
Estelle is a dedicated writing instructor. She guided me through the writing and editing process, and I just had my first piece published in Grown and Flown. I enjoyed how her class was set up with assignments and an interactive forum with other students. I especially enjoyed the Zoom interviews she set up with various editors. Each one was an interesting peek into the world of online writing and publishing. I would definitely look into taking another one of her classes. 
CARRIE MCCONKEY (NYU and Writer's Digest Student)
Estelle is not only a talented and prolific writer, she's a dynamic and gifted instructor. Whether her classes are two weeks or two months in duration, Estelle gives 24-7 time and attention to her students and is always a straight-shooter with both praise and constructive criticism. Estelle's courses are not for the faint of heart; students are held accountable and challenged with rigorous exercises and real-life scenarios that translate into publishing progress. Best of all, Estelle is more than generous with her contacts in the world of writing, pushing the doors open wide for her students to enter a field that she so clearly loves.
JENNIE BURKE
It may sound ironic, or counter-intuitive, but I don't have the words to describe the difference Estelle has made in my writing, and my life. Although I have an MFA, I am inexperienced in journalism. Additionally, I'm a *little disorganized, and I have imposter syndrome. Estelle's coaching style is very encouraging. She has helped me refine my ideas through conversations before I begin writing. When I am working on a draft, Estelle provides feedback and asks the kinds of questions that editors ask, which is so helpful…because I'm not an editor!
It's really hard to walk the fine line of criticism (I'm also an English teacher.) Mentors and coaches don't want to discourage their students; but Estelle is able to let me know what won't work or what isn't working. That kind of guidance is invaluable. Knowing what wouldn't work, and knowing when to stop, gave me the energy to GO on two pieces that were published up by The Huffington Post and The New York Times.
I took classes at Writer's Digest with Estelle, as well as her NYU Class, Writing Parenthood, Writing Midlife and 1 x 1 coaching. Estelle is the foil to all of my inadequacies and insecurities. She is professional, talented, creative, friendly and fun. I can't believe the places my work has been accepted and I owe it all to Estelle. She has brought out the best in me. She has made a difference in my life, and I, in turn, have been able to produce writing that I hope will change the world. Thank you Estelle!!
RANEE BOYD TOMLIN 
Estelle knows personal essays at such a bone-deep level that she writes them, analyzes them, and helps sell them with dazzling grace and generosity. It's one thing to read great writing advice on how to write and publish; it's an entirely different matter to see how Estelle applies her deep knowledge to her own writing and to that of her students. With honesty that was both kind and specific, she taught me the fundamentals of writing personal essays by showing me exactly what I did right, what I needed to do better, and how to nudge my writing to a higher level than I had ever expected.  In the course I took from her at Writer's Digest, I found a responsive, thorough, and caring instructor who earned my respect and appreciation. If you want to experience excellent teaching and improve your writing in concrete ways, you would do well to choose Estelle as your guide.
CHRISTINE ARATA 
"I'm very glad I took Estelle's Writer's Digest pitch class. I appreciated her feedback and the edits she made on my work. I thought how great it would be to have her advice on my upcoming project and to get her edits on my current piece. Luckily, she had availability in her schedule to work with me. Since then, she brainstormed with me to get my research project into gear. And she made edits to an essay that I submitted to a literary journal. The results: That journal is now publishing my essay. And my research project now has a website. Mission accomplished with Estelle!
MARY WIDDICKS 
When I sold a highly personal, autobiographical essay to Narratively I thought it would be simple. After all, I'd lived the events. However once I dug into the story, I found myself overwhelmed by the memories and struggling to disentangle what was important to the reader and what simply felt important to me. Working with Estelle, she was able to offer perspective on the structure of the story while still maintaining the integrity of my own personal experience and voice. Her efforts were tireless, even after three rounds of edits, and she never rushed the process. I'm delighted with how the story turned out and excited to work with Estelle again in the future."
C. LANKTREE
"I really appreciated all your feedback, helpful suggestions, and encouragement throughout this WD Personal Essay course. I was very impressed with your investment in reading each piece thoroughly and providing truly thoughtful and detailed feedback. I feel like I learned a lot in a very short time and am inspired to keep writing. You have challenged me to think more about my writing in new and fresh ways, while also giving me feedback that was insightful and supportive. The past 6 weeks of writing these assignments has been actually quite therapeutic. Thank you!"
NIR EYAL (author of Indistractable: How to Control Your Attention and Choose Your Life)
I'd wanted to write for The New York Times for years but didn't know how to pitch properly. Estelle Erasmus helped me every step of the way and I'm proud to say my article was published on our first try! I couldn't have done it without her!
ANGELA LUNDBERG 
" Estelle accepted my pitch, and helped me edit and publish my first story for Narratively, and it was wonderful to work whither on it! She was patient, understanding, incredibly accessible, a PLEASURE to work with, and let me keep my own voice throughout the piece—which I appreciate so much! I loved working with her and hope that I can again soon. Thank you, Estelle!"
JUDY NELSON
"I just started working with Estelle as my writing coach and I have a publishing success to shout about. Because of Estelle's editing and crafting help, my article "A Dead And Company Concert Helped Me Heal 30 Years After Losing My Son" was just published on Huffington Post Personals. This is something I've been working on for months. My ideal was HuffPost but many discouraged me because it's such a difficult venue to break in to.
When I met Estelle through her excellent course on "How to Pitch" sponsored by Writer's Digest, she helped me rewrite the Grateful Dead pitch and send to an editor at the magazine. When I was invited to submit the full essay (around 4000) but cut to 1800 words, I hired Estelle to make the major cuts and edits. When she was through, she had preserved the essence of this piece that is so close to my heart. She also made it appealing to HuffPost because they accepted her edited version. This is an important moment for me and I'm so grateful to Estelle for making it happen, and I look forward to continuing to work with her as my 1 x 1 writing coach.
NICOLE NYE
"Estelle is a superb teacher. I took a class she taught at NYU called Writing Midlife. She teaches writing as a craft, and her lessons are informed by her many successes as a writer and author. She is warm, approachable and helps students feel confident. Her editing skills are incredible, but still allow a student's voice to come through. She knows how to help a student find the arc of a story with amazing clarity.
What's more, she not only teaches students how to write, but also teaches them how to get published! She gives very specific instructions about writing pitches and also shares editors' contacts. She provides the whole pathway from start to finish—for writing a well-crafted, focused piece, to seeing it appear in any number of highly regarded publications." 
ROBIN JOHNSON
When I first heard of this course it wasn't going to fit into my schedule. I'm so glad things changed so that I could take it. (Even though what changed my schedule was a pandemic.) Estelle Erasmus is easy to listen to and in both the written materials and the videos she includes so much valuable information in relatively little space. Feedback on assignments was prompt and useful. I would have scored the class as 5 stars except that I would like to have the ability to print out a hard copy of the lessons & possibly scripts of the videos. I am a visual person and am certain I will not retain all that I learned in this course, and that will be a shame as it was all such good information. I am glad that my first online Writers Digest class was with this particular instructor who has so much experience to share.

CARRIE MCCONKEY 
I can't say enough good things about Estelle Erasmus' class "Pitch an Article: Write for Today's Marketplace". The two-week course, was informative, interesting, and manageable for a busy person, and Ms. Erasmus provided such ample information that I will spend weeks to come reviewing her wonderful advice, links, and leads.
On top of it all,  the Coronavirus crisis hit just as the class started. Ms. Erasmus set a tone of productivity with patience and grace, and was here for all of us as we struggled to stay focused. I'm sure she had her own stresses, but she hid them well. My classmates were great, and all of our questions were answered quickly and thoroughly by Ms. Erasmus. The experience was wonderful, and set the bar high for future online writing classes."
ROSALINDA ALCALA 
"Estelle Erasmus was an amazing instructor for the Writer's Digest pitching class. She provided professional timely knowledge within a two week time span. I will continue to use her information to guide me forward in pitching articles."
JULES-PIERRE MALARTRE 
"Estelle Erasmus is an excellent instructor. Feedback is extensive and it's obviously not been rushed. She has helped me improve my pitches to the point where I now feel confident to start sending them out."
CARISSA MINA 
"I learned so much in the personal writing course! It was a pleasure working with Estelle, who is a knowledgable, responsive, and supportive teacher. I would recommend this course to anybody interested in learning to write a personal essay, whether for themselves or pursuing publication."

KAREN AMSTER-YOUNG 
"Estelle was invaluable in reviewing a personal essay that was accepted by Ariana Huffington's Thrive Global platform. She brought expert, fresh eyes to tighten and structure the piece in a way that maintained my voice and and my objective to write a relatable, informative and moving piece. The topic, deeply personal about memo's dementia, made it all the more difficult to "finish" without Estelle's excellent editing skills. She was a pleasure to work with an efficient! I look forward to working with her again on many articles."
IVY EISENBERG 
Estelle edited my story for Narratively's January 1, 2020 issue. She had terrific suggestions, questions, and probes to make the story better, and she did a great job editing the piece while preserving my unique voice and my sense of humor. There is great artistry to being able to have just the right editorial touch and to working with a writer. Estelle has that artistry. It was a pleasurable, positive, valuable, and productive experience to have Estelle as an editor."
BARBARA COSENTINO 
"I took Estelle's in-person course at NYU, Writing Midlife. Estelle was a lively, knowledgeable and interesting instructor with a wealth of information to share. She cared a lot about her students and it was obvious that she spent a good amount of time going over our weekly assignments and making suggestions to strengthen them. I loved the course because it covered material on creating pitches and marketing them as well as teaching craft, conducting interviews and structuring articles. The two editors who spoke to our class were great and I was able to target and sell a health-related piece to one publication with another two in the works. I recently sent Estelle an email saying OMG Estelle—you are a miracle worker. I'm not sure if you know that I've taken several writing courses over the last ten years and none of them got me back to writing in the way that yours did. In the late 1990's and early 2000's I wrote a LOT and was published all over – the NY Times, many regional parenting pubs and Big Apple Parents Paper, BabyCenter, Medscape, a site called BeWell.com, Wax Custom Communications and others. Long time ago! Your class was probably the only one that had such a practical, "how to market and get published" slant and that was really what I've been needing and wanting. I just sold another piece–an essay to Next Avenue. Your class got me writing, querying, revising and (a little like the bar mitzvah boy says) today I am a writer! I'm so grateful—thank you!"
MARGARET HAUPT 
"I am a 74-year-old beginning writer who attended Estelle's session at Hippocamp in September 2019. Estelle's presentation was well-organized, professional and helpful. With some trepidation, I contacted her to edit two of my personal essays. She dove right in with editing advice to make my writing clearer, and more concise. More importantly, it was the care she took with my feelings. I hadn't realized exactly why my story mattered so much to me. She gently prodded me to dig deeper. In the process, I gained valuable insight into what was behind my need to write this essay. Because of Estelle I had an essay on knitting accepted into my dream publication, Knit Simple (print). I highly recommend Estelle for even the beginner writer."
CARYN SHAW 
Estelle will bring out the writer in you that you never knew you could be.
She takes the time to read your work thoroughly and gives her students informative and relatable advice.
I feel I have grown tremendously as a writer because of Estelle. I leave her classes (in person at NYU, and online at Writer's Digest) with a better understanding of myself and what I would like to do with my writing.
I also leave with the tools necessary on how to promote, pitch, and become a published writer.
I look forward to continuing my writing education with Estelle at the helm."
CINDY LAMOTHE 
Estelle has the ability to look at the core of your writing and notice smaller details that often go unnoticed. I had the opportunity of working with her as my editor through Narratively and came away so impressed by her insightful questions and observations throughout our collaboration. She knows intuitively when you are withholding and pushes you to dig deeper to find the bigger picture in your story. Working with Estelle has been an absolute pleasure and I'm so grateful for her thoughtful, incisive guidance!"
PATRICIA ROGERS
"Estelle, I hardly know what to say. Thank you so much for your suggestions on what and where to submit, and contact information for the editors we discussed. I took your class after a huge leap into the unknown. I had an opportunity for lucrative work, but my heart wasn't in it. I was at a cross-roads. I made the decision to enroll in this class and see where it took me, before steeling myself to doing something for money alone. Your fantastic mentoring, coaching (coaxing), thoughtful editing, explanations of what works and why, and your unflagging encouragement, give me the strength to continue along this path. Working with you has been life-affirming!"
KIMBERLY NAGY 
"Estelle is an award-winning journalist, editor and coach who is steeped in experience as the former editor-in-chief of five publications. You can feel every minute of it in the courses she teaches. She helps her students thread the needle from mere idea into tight, well-researched and relevant pitch. As the host and curator of the American Society for Journalists and Authors (ASJA) Direct Podcast: Inside Intel on Getting Published and Paid Well, where she has interviewed leading editors from top publications, including Wall Street Journal and Woman's Day, she never loses sight of editor's preferences which, she knows from watching the industry over decades, varies and shifts. Her advice and insight is indispensable—but her encouragement is key too. She helps her students remember to instill their writer's voice and platform into all of their work. I recently had the privilege of taking her class called Writing for Today's Marketplace from Writers Digest University—and I urge any professional writer who wants to up their game to sign up for any class she is teaching. The care and depth of her editing, the thoughtfulness of her presentations and the resources she lists, went well above and beyond my expectations."
Cheryl Maguire
"I virtually met Estelle in a writing group. Her helpful feedback and suggestions in the group led me to sign up for her Writer's Digest course, Writing the Personal Essay. During the class, when Estelle edited my essays, it helped me to understand how to improve sentence structure, and delete unnecessary words. As the instructor, Estelle was helpful, accessible, and a clear communicator who provided excellent feedback and answered all my questions. To help guide us further, she provided informative reading materials and essay examples. After the class, Estelle kept in touch with me, providing mentoring and advice. So I didn't hesitate to hire Estelle when my pitch to the New York Times was accepted. She coached me through the entire process, providing invaluable guidance and encouragement and then edited my rough draft. For me, having a pitch accepted to  the New York Times was the equivalent of making an Olympic team, for which of course you would hire a coach to see you through the process. I highly recommend working one on one with Estelle, and taking any of her courses."
Julianna Miner  (

The writer behind the award-winning humor blog Rants from Mommyland)
Working with Estelle has been a godsend. I'm a professional writer with a book coming out, but I still have a lot to learn. I now have a process set up to identify newsworthy topics to write about and turn them around quickly. She's helped me hone my strengths in terms of voice and expertise. She's also given me great advice on how to structure my articles, building on those strengths. As a result, I'm more confident about getting pieces written and pitching them. 
Recently, I wrote and pitched something and found myself floundering – waiting to hear back from editors and freaking out. With Estelle's help, I reached out again, reworked the article, and got it accepted in two places. Ultimately, it ran online in The Washington Post and the other outlet that accepted it would like to work with me again. Her help and support has truly been invaluable.
Lauren B. Stevens
If you've ever gotten so involved in a piece of writing that you couldn't see your way out of it, you'll understand why I contacted Estelle for editing help. I knew that my story was in there, I just needed help weeding through the words and guiding my readers through the essay. Estelle's edits were clear, concise, and helped me refine my long-form piece. The best part of working with Estelle is that her suggestions challenged me to become a better writer.
I'm happy to say that with Estelle's guidance, my long-form piece was chosen as the essay winner of the Missouri Humanities Council's Proud to Be military-service literature series. My essay, "Georgia On My Mind," will be printed in the 7th edition of Proud to Be: Writing by American Warriors, published by Southeast Missouri State University Press.
I look forward to working with Estelle again in the future!
Helen Chernikoff
I contacted Estelle because I had a polished piece about parenting that I had worked hard on, and felt good about — yet no publisher was biting. With all the work I had done on it, I really wanted to place it on a site that I liked personally, and was thinking especially about Brain, Child.

I told Estelle my goal was to get it published by Mother's Day and I only had a month left.

 I had already read and admired Estelle's own writing so I felt hopeful about working with her. She diagnosed the problem and showed me how to fix it. In the process, I learned something really huge about the importance of the "scene" in the personal essay. Estelle's line edits were also very insightful. I am so glad I made the decision to invest in the opportunity to work with her. Brain, Child published the piece,

and, with Estelle's help  I accomplished my goal.
Allison de Laveaga
After writing a blog for many years, I decided to broaden my horizons and get some of my articles published. Estelle's guidance and instruction were extremely helpful. She helped me understand the craft of writing personal essays and gave me detailed feedback on one particular essay. I learned a lot through the editing process as she gently pushed me to create more of a narrative arc, add more detail and delete weaker scenes. When it came time to publish, Estelle provided invaluable advice on how and where to pitch. With Estelle's help I found a fantastic home for one of my essays, and am on my way to being published! I look forward to working with Estelle on future writing projects and attending the ASJA conference that she led last in 2017.  Estelle is a great coach, editor and professional resource.
Shannon Shelton Miller
"I was a part of Estelle Erasmus' Special Interest Group, Tips, Tricks and Strategies for Getting Widely Published"From a  Pro Turned Newbie, in summer 2016. Estelle did an excellent job engaging the group and helping us develop strong pitches that would be attractive to major markets. She also was great with suggestions for publications that would be a good fit for our ideas. Each group member also used his or her experiences to share information about potential markets and ways to break in. This included alumni magazines, corporations, trade publications and consumer publications. Near the end of the SIG, I developed an idea that I pitched to the New York Times. The pitch was accepted, and after months of editing and rewriting, it appeared in the Well Family section in August 2017. I credit Estelle and the other SIG participants for their help with this process."
Kathleen Siddell 
I was really grappling with one essay in particular when I contacted Estelle. Her edits and advice were spot on. Through her comments and feedback she quickly and succinctly taught me how to improve the overall clarity and focus of my writing. Brainstorming ideas with her was invaluable as I felt like I was truly getting into the head of a seasoned editor and prolific writer. She's available, enthusiastic and a wealth of information!
Jessica Graham 
Brainstorming with Estelle helped me to overcome some issues with an essay I was writing. I had been mulling over the piece for months and Estelle helped me to hone in on what I wanted to say, and, more importantly, helped me to see what it was that I was having trouble saying.
Eileen Reinhard 
"As her name indicates, Estelle Erasmus is a star. I met her at a time when I had lost my job, lost my focus, and lost my faith in myself. Working with Estelle brought me back to life. I had been a print and wire journalist at major international news outlets and had also been a senior broadcast news producer. I thought I did not need a writing coach. I could not have been more wrong. Estelle challenges, pokes and prods, gives you homework, does not allow for self-doubt, and, then, she hands you your career back … better and brighter. She understood exactly how to reinvent my battered wheel and I am now publishing again as well as writing a non-fiction book (with a healthy contract.) None of this would have been possible without Estelle's razor-sharp editorial guidance and her valuable direction."