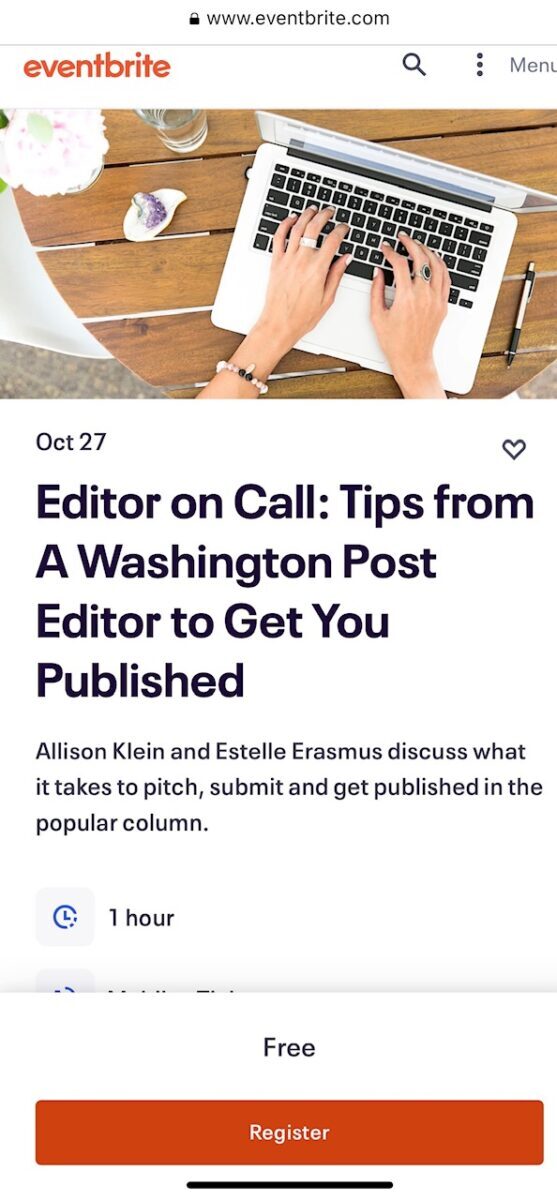 I'm so excited to be in conversation with Allison Klein, Inspired Life editor at The Washington Post in this free NYU event. As you may know, I teach at NYU. My latest class is Micro Memoir. The event is now over, but it was delightful, and more are coming based on the terrific response we received.
Also, make sure to sign up for the podcast I do with Sherry Paprocki, Freelance Writing Direct, where we cover everything related to freelance writing, craft and creativity. We will share how the sauce is made, tips and tricks to give you a leg up in the marketplace and lots of fun interviews with generous authors and writers, plus advice from our combined 45+ years of experience as editors, writers, authors and speakers. I'll also break down pitches, share essays and provide writing and career prompts. I will also be going behind the scenes after the podcast with special guests, so sign up for this newsletter and be the first to find out. You can find us on Spotify and iTunes.
Our recent episode is From Books to TED Talk: Pivoting through Topics and Finding Your Focus with Jeanette Hurt and our 3rd episode before was From Book to Screen & In-Between: Optioning Your Writing with Jack El-Hai.
And please follow me on TikTok for fun publishing advice and cool looks:)
Estelle