Hi everyone,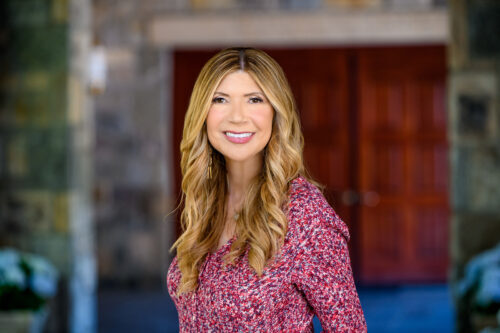 Lots of exciting news on the publishing front. I'll start with the panel I'm moderating at AWP in Seattle, WA, called Through a Literary Lens: Craft Techniques to Get You Published in Mainstream Publications on Friday, March 10th from 12:10-1:25 pm.
My amazing panelists are authors, Dawn Raffel, Hattie Fletcher, William Dameron and Vanessa Hua. It is my first time at AWP, so please let me know if you will be there. Also, feel free to invite me to your events and readings.
From the Freelance Writing Direct Podcast
Our latest podcasts cover memoir writing, repurposing writing through reprints, and of course, our popular pitching and personal essay episodes.Check out these episodes with Ronit Plank and Cheryl Maguire, and more. Also, please subscribe and leave a review. That helps get the podcast out in front of even more people.
Here is the latest and greatest, and old standbys. 
Repurposing Writing Through Reprints: A Hidden Niche for Passive Income and Found Money with Cheryl Maguire
In this episode, I speak with my former student Cheryl Maguire about repurposing writing through reprints.  
Cheryl Maguire holds a Master of Counseling Psychology degree. She is married and is the mother of boy/girl twins and a daughter. Her writing has been published in The New York Times, National Geographic, The Washington Post, The Boston Globe, Parents Magazine, AARP and many other publications. She is a professional member of ASJA. 
In this episode:
• How Cheryl has made over $10,000 by reprinting her articles 
• Maintaining the rights to your work so you can later resell it. 
• How to find new media markets to pitch reprints to
• Who to pitch to, when to pitch and how to pitch. 
Cults, Memoir, and Motivation with author Ronit Plank
In this episode, we talk to Ronit Plank, who is the host/producer of the podcast Let's Talk Memoir and a nonfiction editor at the Citron Review.
Her first book is the memoir When She Comes Back and her short story collection Home is A Made-Up Place, winner of the 2020 Eludia Award, will be out in 2023.
In this episode:
• The process of writing a memoir while protecting yourself and your sanity. 
• Ronit's experience of writing a memoir and interviewing other memoirists on her podcast.
• The various ways memoirs can be written.
• Finding a writing community to join. 
And one of our most popular episodes:
Crafting Powerful Personal Essays
In this episode I cover:
• What writers should know before even starting to write an essay
• Details on the necessary narrative arc 
• Starting your essay in the middle 
• The power of sharing your story
Free NYU Editor-on-Call Event
My free Editor-on-Call Event in collaboration with NYU has a new date Thursday, March 2nd at 12:30-1:30 pm for my conversation with New York Times Senior Editor, Well Julia Calderone. So join us for a lunchtime webinar.
Here is the link to reserve your spot. I hope you can join us.
The Book
My book for New World Library:  WRITING THAT GETS NOTICED: Find Your Voice, Become a Better Storyteller, Get Published is now available for pre-order.
I'm so excited for the book launch in June. Please let me know if you are interested in interviewing me, or having me be a guest for your podcast. I'm open to all opportunities to get the word out as I'm so excited to share my knowledge through this book.
Take care and make good decisions in life (and in publishing).
Estelle