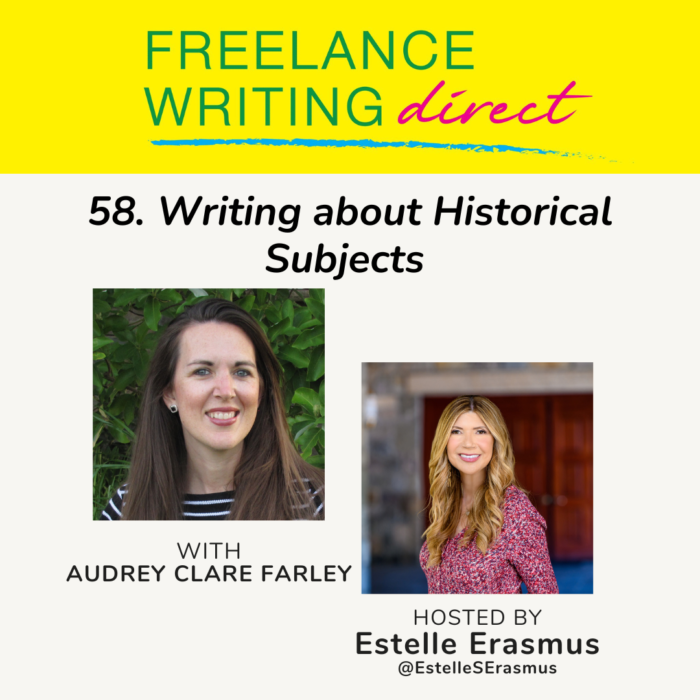 Welcome to all my new subscribers. I'm so happy that Freelance Writing Direct is now one year old! You can look at Podcasts to see all the episodes, including ones with Cheryl Strayed, Ann Hood, and assigning editors Noah Michelson, Alan Henry, and more.
Also, subscribe to my substack for craft advice and writing opportunities, and don't forget to sign up for my next free online NYU Editor-on-call event November 15th where I'll be in conversation with Shondaland's Derrik Lang.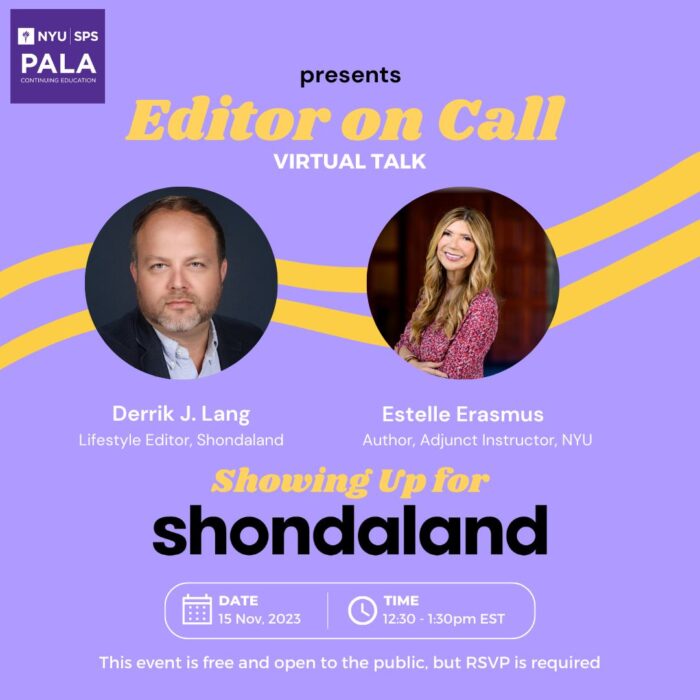 This is my newest interview for the wonderful site for writers: Freedom with Writing: Interview with Editor & Author Estelle Erasmus
I am proud of my recent piece on a past life regression experience I had with surprising results for The Digital Party. Who Were You in a Previous Life.
Also, these are the two (!) articles Minda Zetlin (Career Self-Care) wrote after speaking with me for Inc. Magazine.
17 Small Changes that Will Make Your Writing Irresistable, According to an NYU Writing Professor. 
Here's How Smart People Use the Empathy Rule to Make Sure Their Emails Get Read
Now, on to this episode:
I first met Audrey Farley when she invited me to speak to her history writing class she was teaching for Catapult. I also remembered that she had written history pieces for Narratively, and knew that I wanted to speak with her about her latest book, a fascinating treatise through a time in history that has been long forgotten, but that left a mark on those who were most innocent.
In this Episode
• How Audrey came up with the idea of her book Girls and Their Monsters: The Genain Quadruplets and the Making of Madness in America [5:23]
• Audrey's process of writing about real life people from history [9:32]
• Advice for simplifying complex topics so the readers can understand it easier [11:42]
• Integrating research into writing 13:43]
• Tips for identifying the untold parts of stories and finding the lessons in them [13:21]
• Integrating societal issues in your writing [25:44]
Watch on YouTube
About Audrey
Audrey Clare Farley is a writer, editor, and scholar of twentieth-century American culture with special interests in science and religion. She earned a PhD in English literature at University of Maryland, College Park. She now teaches U.S. history at Mount St. Mary's University. She is the author, most recently, of Girls and Their Monsters: The Genain Quadruplets and the Making of Madness in America, which was reviewed in the New York Times, Washington Post, Los Angeles Review of Books, Associated Press, and Times Literary Supplement. Her own essays have appeared in the Atlantic, New Republic, Washington Post, and many other outlets. She lives in Hanover, Pennsylvania.
Connect with Audrey
Connect with Estelle
Her website: (sign up for her newsletter and receive her pitching guide).
Writing That Gets Noticed: Find Your Voice, Become a Better Storyteller, Get Published: Available wherever books are sold
Adjunct Instructor, NYU (Sign up for her latest classes)
Substack (craft tips, editor information, writing opportunities, early announcements and for paid subscribers special Freelance Writing Direct extended videos).
Instagram
X (formerly Twitter)
Threads
Blue Sky
New Interviews
I was also interviewed on a radio program CapeTalk for my piece on postpartum rage in Parent's Magazine. Here is the link to the radio program.
I was also interviewed for the podcast Writers' Voices: Estelle Erasmus Gives Great Advice in Writing That Gets Noticed
Writing
Don't miss my post about my participation in the Writer's Digest Conference
Don't miss my latest substack issue called Beyond Craft to Publishing Confidential where I offer an extended version of my podcast interview with Kathleen Schmidt of Publishing Confidential for paid subscribers.
Mentoring
I'm so honored to be a part of the Season 19 AWP Writer to Writer Mentor program. My mentee is the talented Leslie Stonebraker.
I am also a 30 minute mentor for Women's Media Group.
Estelle's Podcast Appearances for Writing That Gets Noticed