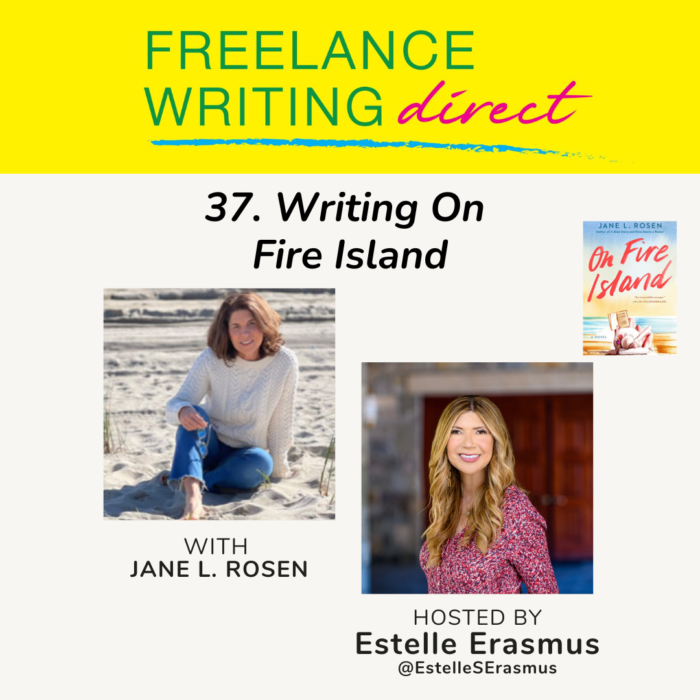 Jane L. Rosen is one of my favorite authors. I couldn't wait to talk to her about how she wrote On Fire Island and hear some of her writing and craft tips. She delivered.
Show Summary
In this episode:
• Writing to heal
• Creating characters based on personal life experiences
• Writing a book about grief and infusing humor into the story
• Finding a way to write during a busy life
• Jane's background as a screenwriter
Watch on YouTube
About Jane
Jane L. Rosen is an author, screenwriter, and Huffington Post contributor. She lives in New York City and Fire Island with her husband and three daughters. She is the author of Nine Women, One Dress, Eliza Starts a Rumor, A Shoe Story and On Fire Island.
Connect with Jane
Connect with Estelle:
Her website: (sign up for her newsletter and receive her writing guide).
Writing That Gets Noticed: Find Your Voice, Become a Better Storyteller, Get Published: Available wherever books are sold
Adjunct Instructor, NYU: Writing About Midlife and Beyond Through Memoir, Essays and Articles(space is limited for this 2 month Zoom class). Sign up now for class in September. 
Her Substack (with pitch calls and an interview with an editor from The New York Times)
Blue Sky: @estelleserasmus.bsky.social