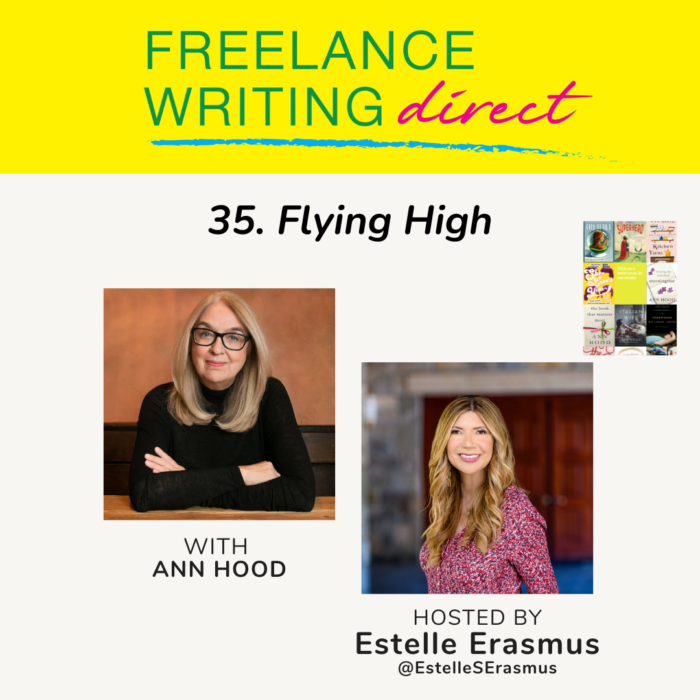 I have been a fan of storyteller and prolific Modern Love writer, Ann Hood for forever. I loved chatting with her about her work, her life and her craft.
In this episode:
• How Ann's flight attendant background inspired her writing
• Picking a time container to set your story in
• Writing about grief and loss after personal experiences
• Finding a writing process that works for each individual person
• Tips for getting figuring out the freelance market
• Advice on crafting your writing for the Modern Love column
Watch on YouTube
About Ann
When Ann was in seventh grade, she read a book called How To Become An Airline Stewardess that fueled her desire to see the world.
In Ann's words: "And that's just what I did when I graduated from URI–I went to work for TWA as a flight attendant. Back then, I thought you needed adventures in order to be a writer. Of course, I know now that all you need, as Eudora Welty said, is to sit on your own front porch.
But I did see a lot of the world with TWA, and I moved from Boston to St. Louis and finally to NYC, a place I'd dreamed of living ever since I watched Doris Day movies as a little girl. I wrote my first novel, Somewhere Off the Coast of Maine, on international flights and on the Train to the Plane, which was the subway out to JFK. It was published in 1987. Since then, I've published in The New York Times, The Paris Review, O, Bon Appetit, Tin House, The Atlantic Monthly, Real Simple, and other wonderful places; and I've won two Pushcart Prizes, two Best American Food Writing Awards, Best American Spiritual Writing and Travel Writing Awards, and a Boston Public Library Literary Light Award.
Connect with Ann:
Connect with Estelle:
Adjunct Instructor, NYU: Writing About Midlife and Beyond Through Memoir, Essays and Articles(space is limited for this 2 month Zoom class). Sign up now for class in September. 
Her website: (sign up for her newsletter and receive her writing guide).
Writing That Gets Noticed: Find Your Voice, Become a Better Storyteller, Get Published: Available wherever books are sold
Her Substack (with pitch calls and an interview with an editor from The New York Times)
Blue Sky: @estelleserasmus.bsky.social