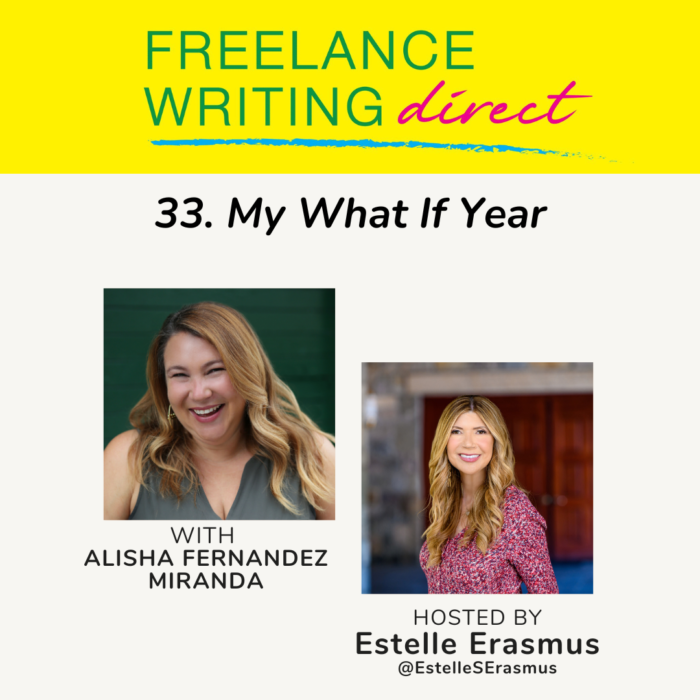 Show Summary
I was delighted to speak with Alisha about her engaging new book, the first in Zibby Owens' Publishing company.
In this episode:
• How Alisha came up with the idea for her book, and brought it to life
• Working with Zibby Owen's publishing company
• How Alisha wrote a book based on her life experiences while building a company, traveling, and being a mom
• How she incorporates her family into her adventures
• What's next for Alisha
Watch on YouTube
About Alisha
Alisha Fernandez Miranda is the author of My What If Year, which was released in February 2023. Detailing her year of unpaid internships in the dream jobs of her childhood, the book follows Alisha on her quest to figure out what might have happened if her life had taken a different path. Alisha and her story have been featured on Good Morning America, CNN, MSNBC and as one of People's Best New Books.
She serves as former CEO and current Chair at I.G. Advisors, an award-winning social impact intelligence agency that consults with the world's biggest non-profits, companies and foundations on their philanthropy and social impact. Alisha is a proud graduate of Harvard University and the London School of Economics. Her writing has been published in Vogue, Romper, The Good Trade, Insider and more. She currently lives in Scotland with her husband and children.
Connect with Alisha
Connect with Estelle:
Adjunct Instructor, NYU: Writing About Midlife and Beyond Through Memoir, Essays and Articles (space is limited for this 2 month Zoom class). Sign up now for class in September. 
Her website: (sign up for her newsletter and receive her writing guide).
Writing That Gets Noticed: Find Your Voice, Become a Better Storyteller, Get Published: Available wherever books are sold
Her Substack (with pitch calls and an interview with an editor from The New York Times)
Blue Sky: @estelleserasmus.bsky.social