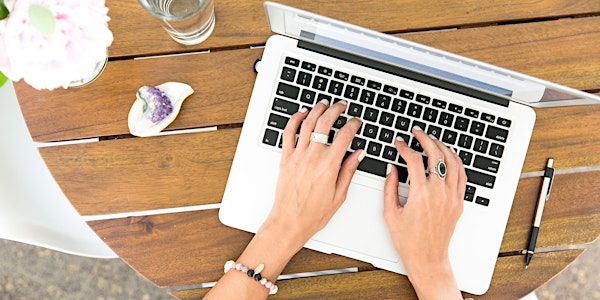 Editor on Call: Tips from A New York Times Editor to Get You Published
Julia Calderone and Estelle Erasmus will discuss what it takes to pitch, submit and get published!
UPDATE: The date has been rescheduled to March 2nd at 12:30-1:30 pm. So join us for a lunchtime webinar.
If you write about health and science, whether your articles are evergreen or news-based, The New York Times is an ideal forum for your work. In this conversation with Julia Calderone, Senior Editor, Well, "All About the Pitch" columnist for Writer's Digest, and NYU adjunct instructor, Estelle Erasmus will discuss what it takes to pitch, submit and get published there.
Click here to reserve your spot.
I'm so excited to be in conversation with Julia Calderone in this free NYU event. As you may know, I teach at NYU. 
Also, make sure to sign up for the podcast I do with Sherry Paprocki, Freelance Writing Direct, where we cover freelance writing, craft and creativity. You can find us on Spotify and iTunes.
Our recent episode that I loved producing is Crafting Powerful Personal Essays. Other recent episodes include A Nurse Finds Her Writing Niche, with Jennifer Fink, and From Columnist to Author: Career Self Care with Minda Zetlin (my fellow New World Library Author), who is also a columnist at Inc. We are in the top 10% of podcasts. Please subscribe and leave us a review. It helps get more people listening.
I love this faculty spotlight that NYU wrote about me. Also, thank you to Tami Kamin Meyer for writing a wonderful article about us here.
While I've been working on my book, I haven't had much energy for writing beyond my column. That's why I'm so excited that my piece Why Penny Marshall's 'Laverne' Was the Role Model Who Saved Me was published on AARP's: The Ethel. And congrats to my Writer's Digest essay student Marcia Yudkin for this essay she worked on in class and published in Brevity.
I'm on copy edits for my book, by the way. I'm very excited to have WRITING THAT GETS NOTICED: Find Your Voice, Become a Better Storyteller, Get Published coming to you in 2023. More on that soon!
And please follow me on TikTok for fun publishing advice and cool looks:) 
Happy Holidays!