Hi everyone,
It's been a minute!
I have some exciting news: I'm writing a book for New World Library that will be published in Spring 2023 (around my daughter's 14th birthday)! I'm thrilled to be writing the book that I needed when I first got back into publishing nearly ten years ago after a long hiatus, while getting married in midlife and then undergoing fertility treatments. I will share my teachings, my journey and fun stories from my years as a magazine editor-in-chief in the 90s and early aughts.
Here is the Publisher's Marketplace announcement.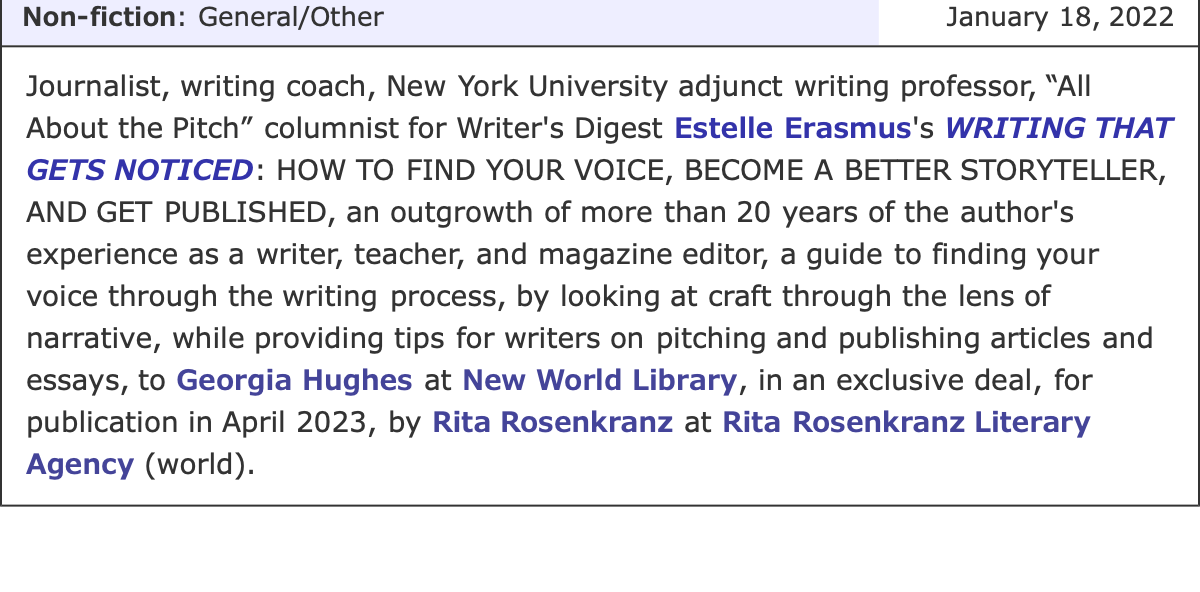 Tell me what do you most want to see in my book?
Below is my latest class for NYU. It starts next month and I have a few spots left. Here is what happens from my recent classes, especially after they get the inside intel from editors:
5 students pitched and published their pieces in The Washington Post (Inspired Life, Health, On Parenting).
5 people pitched and published in WIRED.
2 people sold a piece to The Huffington Post, and1 is in talks with producers for movie offers
1 person sold a piece to WIRED
1 person had a 5 Minute Memoir run in Writer's Digest
1 person had a piece in AARP's/The Girlfriend.
1 person had a piece in AARP's The Ethel
2 people had a Tiny Love Stories in The New York Times
1 person got a speaking engagement and invite to a conference.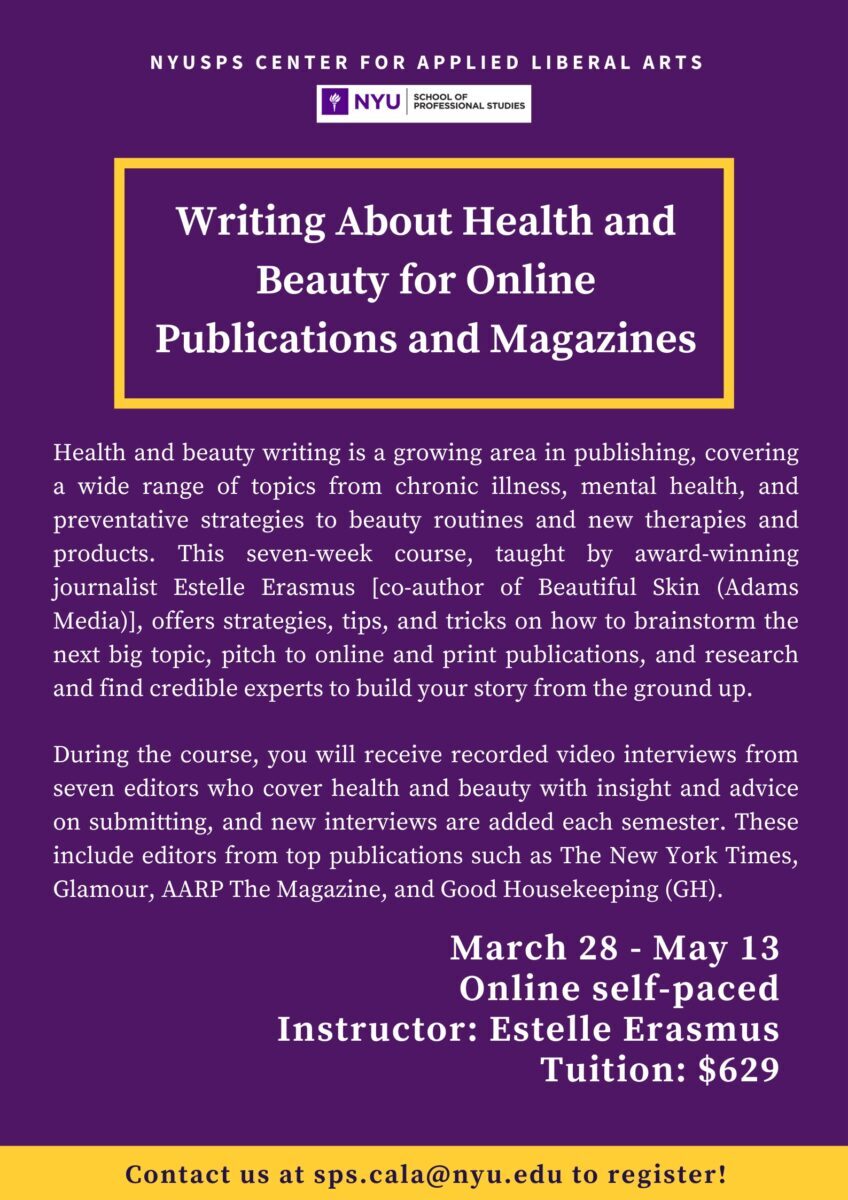 Also, follow me on TikTok (at EstelleSErasmus), where I am going to do different fun reels, like my latest one, here.
Let's have fun, together!
xo
Estelle