I love writing and contributing to books. Here is a roster of the ones featuring my writing. You can also check out my Amazon Author Page here.
I was thrilled to be asked to contribute to this book by editor and former colleague Sherry Amatenstein. I wrote about my experience with a therapist,  "Ron"  who tried to groom me when I was a teenager in an essay I titled, Sex Talk and Satin Shirts".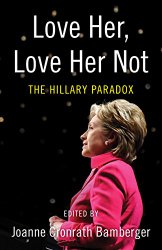 I was delighted to be handpicked by editor, Joanne Bamberger to be included in this (bestselling in early releases on Amazon) book Love Her, Love Her Not: The Hillary Paradox
. In it I wrote about Hillary's initiative Too Small To Fail.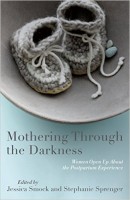 I am thrilled to have an essay in Mothering Through the Darkness: Women Open Up About the Postpartum Experience
 by HerStories, to be published by SheWrites Press in November 2015. I wrote "The Savage Song of My Birthright Blues" about how I fought depression but actually faced a different kind of foe.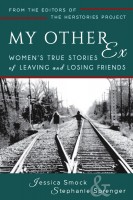 I am so proud to have an essay in the anthology My Other Ex: Women's True Stories of Leaving and Losing Friends, which can be purchased on Amazon by clicking here. I wrote about my best friend Laura,  our fourteen year friendship break and then subsequent reunion when I was pregnant with my daughter.
A white paper I wrote based on a talk that I gave at the Motherhood Initiative for Research and Community Involvement (MIRCI) was included in the book by Demeter Press What Do Mothers Need? Motherhood Activists and Scholars Speak Out on Maternal Empowerment for the 21st Century
I contributed a chapter on How to Find Experts to The ASJA Guide to Freelance Writing: A Professional Guide to the Business, for Nonfiction Writers of All Experience Levels
I co-authored Beautiful Skin : Every Woman's Guide To Looking Her Best At Any Age

with David Bank, MD., which was named Best Beauty Book by Fitness magazine.
I am a three time BlogHer Voices of the Year Award winner (2015, 2014, and 2012). My op-ed post We Changed the Conversation is also included in the anthology The BlogHer Voices of the Year: 2012
For more about me check out My About Me Page
Excerpts from Beautiful Skin