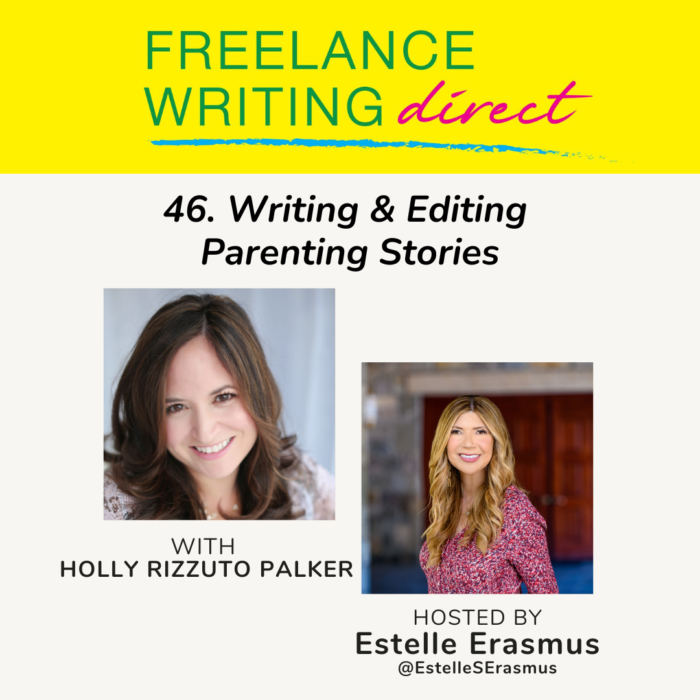 Show Summary:
I was delighted to speak with writer/editor Holly Rizzuto Palker about writing and editing parenting pieces, her own process, her work as profiles editor for Literary Mama, editing tips, the importance of improv, her work with ASJA, her memoir in progress, and how we first connected. In this episode:
Writing about parenting and personal life experiences [4:14]
The power of relatability [8:48]
Writing profile pieces for Literary Mama [13:40]
ASJA and the impact of conferences [15:45]
Actionable editing tips [16:54]
Check out the episode on YouTube:
Holly is an award-winning writer and an editor at Literary Mama, a board member of the American Society of Journalists and Authors (ASJA), and a mom to three kids and a dog. As a freelance writer, her passion lies in parenting and interfaith family relationships, although she also writes about a broad range of other topics.
Her essays and articles appear in Parents, The New York Daily News, The Independent, Newsday, Literary Mama, Kveller, Huffington Post, Your Teen Magazine, Psycom, and more. She speaks at events and conferences. She is working on a book about her interfaith family.
Connect with Holly:
More: