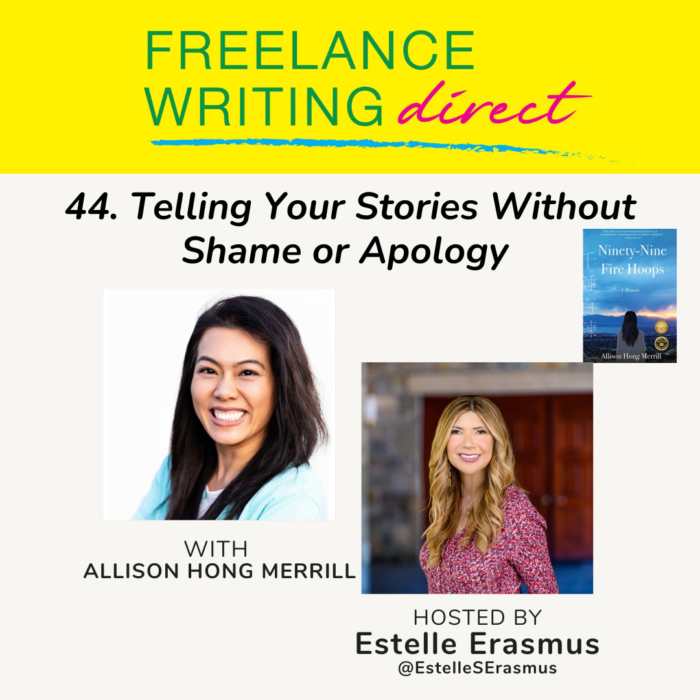 Show Summary:
I spoke with author Allison Hong Merrill about what you need to do to write your stories safely.
In this episode:
Allison's personal story and her inspiration for her book [2:35]
How Allison took her real life struggles and wrote about it unapologetically [4:06]
Allison's advice for writing about a protagonist, antagonist and hero [12:17]
Advice on writing about someone to protect their privacy [18:30
Allison's writing tips [23:18]
How and where to submit your book for writing awards [26:05]
Check out the episode on YouTube:
Allison Hong Merrill is a loveaholic, a Taiwanese immigrant, and the author of Ninety-Nine Fire Hoops, A Memoir. Her work appears in the New York Times. She is an editor at Dialogue Journal and a keynote speaker, instructor, and panelist at various writer's conferences nationwide and in Asia. She also appears on TV, radio, and podcasts; in magazines, newspapers, and journals. She's available for interviews, teaching, and speaking engagements nationwide.
Connect with Allison:
More: