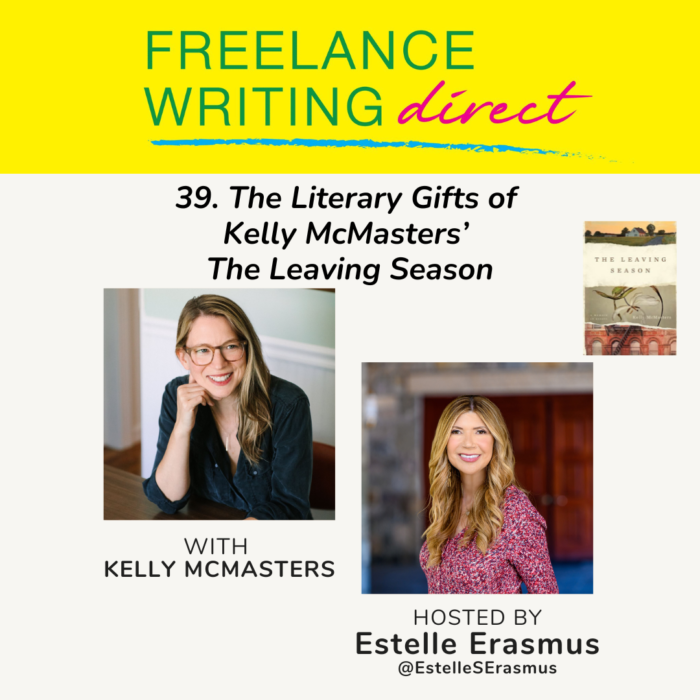 I was so happy to talk to Kelly and excavate all the literary techniques she used in writing her beautifully crafted book.
Show Summary
In this episode
• Advice for writing a literary memoir
• How Kelly structured her book: a memoir in essays.
• Kelly's reason for loving the essay form, and how she uses it to tell a compelling story
• The art of making a choice on what to show in the work
• Braiding different themes into your book
• How writers can build a supportive network with other writers
Watch on YouTube
About Kelly
Kelly McMasters is a professor, mother, and former bookshop owner living in New York. Along with The Leaving Season: A Memoir in Essays, she is the author of Welcome to Shirley: A Memoir of an Atomic Town, an Orion Book Award finalist and inspiration for the documentary "The Atomic States of America," which premiered at Sundance. She is co-editor with Margot Kahn of This is the Place: Women Writing about Home and the national bestseller Wanting: Women Writing About Desire. She teaches at Hofstra University.
Connect with Kelly
Website
Instagram
Order The Leaving Season
Connect with Estelle:
Adjunct Instructor, NYU: Writing About Midlife and Beyond Through Memoir, Essays and Articles (space is limited for this 2 month Zoom class). Sign up now for class in September. 
Her website: (sign up for her newsletter and receive her writing guide).
Writing That Gets Noticed: Find Your Voice, Become a Better Storyteller, Get Published: Available wherever books are sold
Her Substack (with pitch calls and an interview with an editor from The New York Times)
Blue Sky: @estelleserasmus.bsky.social