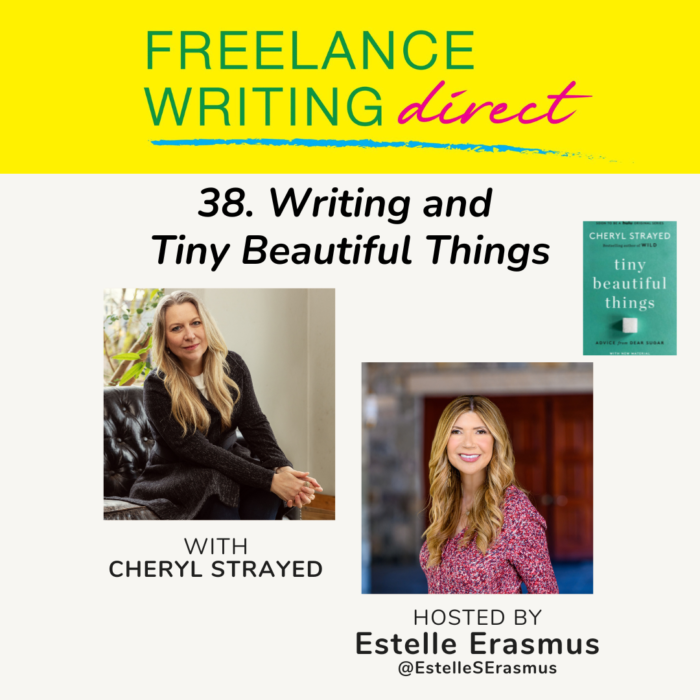 I was over the moon when esteemed author and now TV producer, Cheryl Strayed agreed to do my podcast. The show aired on the week my book was launched. She was as generous with her writing and craft advice as she was with her time. This is a masterclass in authorship.
In this Episode:
• How Cheryl started writing the Dear Sugar column
• Writing anonymously vs not anonymously
• Covering the truth when writing
• When a book turns into a series
• Her philosophy on life and literature
• Cheryl's writing craft tips
Watch on YouTube
About Cheryl
Cheryl Strayed is the author of the #1 New York Times bestseller Wild: From Lost to Found on the Pacific Crest Trail, which was made into an Oscar-nominated film. Her bestselling collection of Dear Sugar columns, Tiny Beautiful Things, was adapted for a Hulu television show and as a play that continues to be staged in theaters nationwide. Strayed's other books are the critically acclaimed novel, Torch, and the bestselling collection Brave Enough, which brings together more than one hundred of her inspiring quotes. Her books have sold more than 5 million copies around the world and have been translated into forty languages. Her award-winning essays and short stories have been published in The Best American Essays, the New York Times, the Washington Post Magazine, Vogue, and elsewhere. Strayed has also made two hit podcasts, Dear Sugars, which she co-hosted with Steve Almond, and Sugar Calling. She lives in Portland, Oregon.
Connect with Cheryl
Connect with Estelle:
Adjunct Instructor, NYU: Writing About Midlife and Beyond Through Memoir, Essays and Articles (space is limited for this 2 month Zoom class). Sign up now for class in September. 
Her website: (sign up for her newsletter and receive her writing guide).
Writing That Gets Noticed: Find Your Voice, Become a Better Storyteller, Get Published: Available wherever books are sold
Her Substack (with pitch calls and an interview with an editor from The New York Times)
Blue Sky: @estelleserasmus.bsky.social