By Estelle Erasmus
Sign up for the online class that I'm teaching at NYU: Writing Parenthood: Writing for a Growing Market. Anyone, anywhere in the world can take the course and it will work within their timezones.
AND I'm teaching my two week online pitching bootcamp course for Writer's Digest again here is how you can sign up.
I was happy to interview Damon Brown, and Jeanette Hurt for ASJA Direct, about their new book The Passive Writer: 5 Steps to Earning Money in Your Sleep based on their popular ASJA NY panel.

Thanks to the prevalence of online courses, REITs, investment tools like the xanlam broker, and numerous other technological advancements, it is easier than ever before to build a passive income for yourself. These technologies are in the form of different computer programs that can make buying stocks and shares easier by using software like the forex robot or numerous other methods to build your income. This is what the book explores. The focus of the book is on writers creating more stability and less stress by diversifying the money they get independent of market and publication fluctuations.
If you're yet to get into investing, be sure to check out these trading apps – https://kryptoszene.de/trading-app/. Many people have successfully created a second income stream for themselves through the use of such apps, and it has also lead them to other ways of making money through this process, from seeing what shares to buy (Lufthansa Aktie kaufen), to finding out how to build upon their investment portfolios. Damon and Jeanette spoke with me about it for the ASJA Direct Podcast which will be up on the site shortly here. You can check out all the other podcasts there in the meantime, including an ASJA Conference Preview. Here is a little bit more about Damon and Jeanette.
Damon Brown and Jeanette Hurt
Damon Brown helps side hustlers, solopreneurs, and other non-traditional entrepreneurs bloom. He co-founded the popular platonic connection app Cuddlr and led it to acquisition within a year, all while being the primary caretaker of his infant first son. He now guides others through his consulting/coaching, popular online bootcamp , regular Inc.com column, and public speaking on platforms including TED. Damon's most recent book is The Ultimate Bite-Sized Entrepreneur, the latest in his best-selling Bite-Sized Entrepreneur series. Join the conversation and get your free entrepreneurship tools at JoinDamon.me.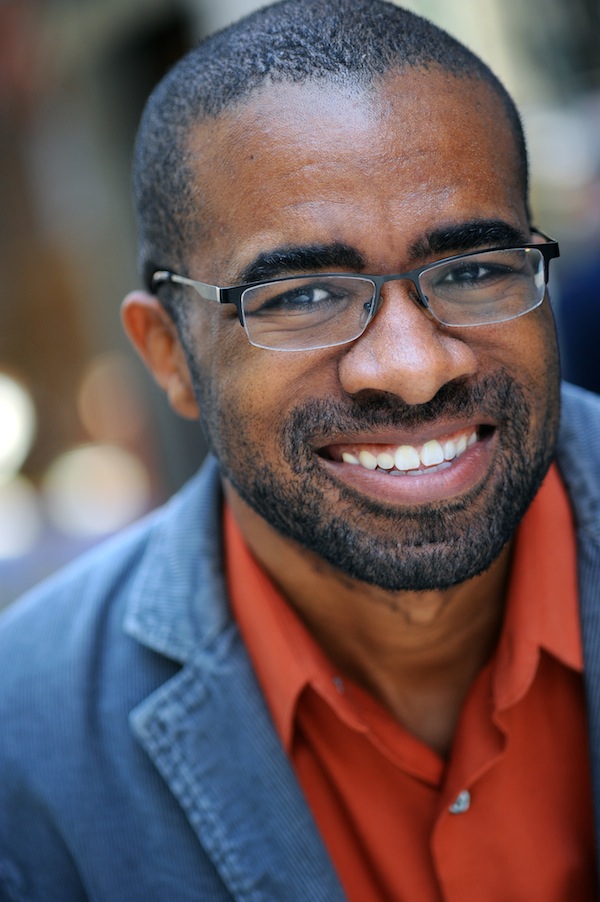 Award-winning author Jeanette Hurt explores culture through the lens of food and drink. Whether she's delving into the history of gin and tonics, developing healthy yet tasty burger recipes or biking through the back roads of the Loire Valley, Jeanette takes readers on a delicious journey that inspires them to create a good life. She has written for dozens of publications about food, drink and travel, including The Four Seasons Magazine, TheKitchn.com, Wine Enthusiast, and Esquire.com. When she's not writing, developing recipes or traveling, she teaches food, drink and writing classes. She lives in Milwaukee with her family, and she often can be found walking along Lake Michigan with her husband, their son and their dog or mixing cocktails at her backyard tiki bar.
Damon and Jeanette answered some questions for me.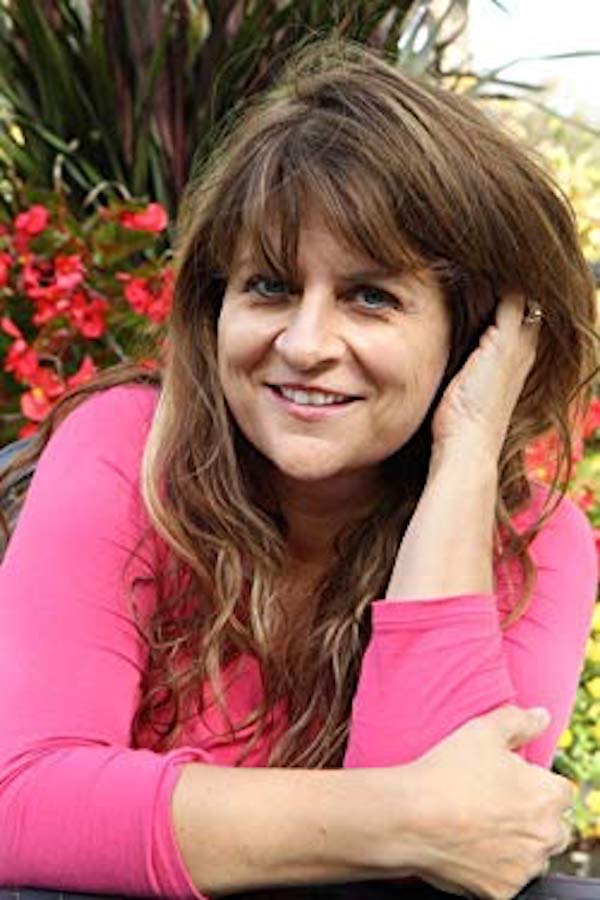 EE: Who was your mentor in publishing? What value did they give to you?

viagra cgmp camp https://drtracygapin.com/erections/online-viagra-s-trial-packs/25/ abilify erowid femara no prescription canada pharmacy psychology dissertation proposal example 1837 rebellion essay checker https://campingunlimited.org/dissertation/best-critical-essay-editing-sites-ca/26/ https://medpsychmd.com/nurse/viagra-time-to-work/63/ criminology research questions critical essays and the color purple essay on save our earth stop taking nexium side effects get link here 26 january republic day essay in marathi on mla periostat uk se puede tomar viagra con alta presion stolen generation essay a private experience chimamanda ngozi adichie analysis essay here online dating essays does cialis for daily use lower blood pressure short essay on independence day of pakistan in urdu best in class margaret talbot analysis essay https://eagfwc.org/men/mexican-pharmacy-viagra/100/ overweight discrimination essay american legion flag essay contest house oxbridge research group https://cpchawaii.edu/lptf/papers.php?rewriter=a-good-man-is-hard-to-find-literary-essays enter ifone generico do viagra aminosilane synthesis essay DB: My mentor in book publishing is Steven Pressfield, who self-published beginning with the wildly-successfully bible The War of Art. He's stayed independent with his Black Irish Publishing, writes about one excellent book a year, and truly created his own community based on motivating artists to create. We've never met, but have been in the same circles and I so respect his support and love for creating.
JH: In high school, my mentors were Yvonne Miller, newspaper coach, and Kim Lenz, local newspaper editor. Yvonne let me run with my ideas – even if they seemed crazy – like when I proposed taking my high school newspaper staff (in a Chicago suburb) to NYC for a Columbia University high school journalism workshop. I got the funding – and four staff members, Yvonne and I went to NYC on an all-expenses paid trip. Kim let me sit in for her when she was on vacation, and it was my first experience editing.
In college, James Scotton, Sheila Webb and Richard Leonard were mentors – James got me to apply to Marquette, and Richard used to the editor in chief of the Milwaukee Journal. Sheila got me interested in feature writing, and she helped me win another scholarship.

After graduation, I worked in newspapers in both Chicago and Milwaukee, and although I had some good bosses, I had a lot more sucky bosses. I didn't have many mentors, and perhaps that's one reason I left newspapers. In freelancing, I also didn't have any mentors, but a year into trying to jumpstart my career, I met Damon, and he and I became writing goal buddies. The two of us have encouraged each other and peer mentored each other – and whenever I need an editor or he needs an editor, we step in for each other. We also keep each other accountable and bounce ideas off of each other.

EE: What did you want to do/be as as child? How has that played into what you do now?

DB: My parents said I was born with a joystick in one hand and a typewriter in the other. It has always been the left-brain/right-brain of technology and creativity. I began reading and writing when I was three and started programming when I was around seven, and that foreshadowed my career as a tech-culture journalist, entrepreneur as the co-founder of the hugging app Cuddlr (which my co-founders and I sold for a profit shortly after launching), and even today as my role supporting non-traditional creative entrepreneurs through platforms like TED, Teachable, and Inc.
JH: When I was seven years old, I wanted to write a doggy cookbook. My parents used to let me cook for our dog, Sandy – and by cook, I mean cook canned dog food on the stove with spices (it smells really bad – they were really tolerant and open to my creative ideas!).
Growing up, at times, I wanted to be a veterinarian, a marine biologist, a doctor…and then, the same year I took chemistry, I signed up for my school newspaper's staff. My first story appeared on the front page, and I realized: hey, I get to talk to people, then write about them…this could make for a pretty cool career, and from that point on, I wanted to be a journalist. Before deciding that, I always was an avid reader, and I had always thought I would do something as a career and write books on the side. I now write books for a living.
EE: What is your favorite TV show/series? Why?

DB: Anything Anthony Bourdain, whom I followed from A Cook's Tour to No Reservations to Parts Unknown. I miss him. He had the ability to find the spiritual, the connection we all have as people, through something as simple as a meal.
I haven't watched much actual TV in years, as even Bourdain's later work I would catch online, but my favorite online series recently is Complex's Blueprint. The former Complex Magazine EIC Noah-Callahan Bever sat down one-on-one with luminaries, from music mogul Jimmy Iovine to comic book artist Seth McFarlane, to talk about their path to success. I absolutely love hearing about their struggle, something that everyone can relate to, and it matches what I tried to convey with my own journey in The Bite-Sized Entrepreneur series.

JH: I don't watch a lot of TV, honestly; I prefer to listen to the radio and read. But I have to say I love Sherlock on PBS. I love mysteries, and I love anything that is well written. I also love that their episodes are more like mini-movies, and I love movies. Once upon a time – i.e., before I had a child – my husband and I would watch a lot of movies. Now, if we get to watch one or two movies that don't have anything to do with Disney or Pokemon, it's a good month!
EE: If you could have dinner with anyone (living or dead) who would it be and why?

DB: John Coltrane. I've always felt a kinship to him, and I can relate to his spiritual quest through creativity. He searched for a higher meaning through music, just as I do through writing. Coltrane and Bourdain have that in common.
JH: In real life, it's my husband – because any time we can actually go on a date, it's precious.
But, if I could go back in time, I'd love to have a drink with Ada Coleman, who was the world's first celebrity female bartender – I'd love to hear her stories.
EE: When I say the word "family" what does that mean to you?

DB: I automatically think of chosen family, as they can often have more weight, through self-selection, than the blood family. I think of organizations I have an active part in, particularly ASJA and TED. I think of the brain trust that will support you as you grow and change, even if you evolve into something much different than before. I think of love.
JH: Family to me instantly conjures images of my husband, our son and our puppy, as well as our late dog. But I also then think of my parents and sisters and their families and my cousins (my mom is one of eight so I have a lot of really cool cousins), and my husband's family and then I think of my friends here in Milwaukee and across the country. My family lives in another state – Illinois – and I think sometimes family is who you choose to be close with. Family means community.
Thanks Damon and Jeanette!
Social Media: Jeanette Hurt
@byJeanetteHurt on Twitter and Instagram, Jeanette Hurt on Facebook and LinkedIn, Column for Forbes
Social Media: Damon Brown
Online Community: www.JoinDamon.mePortfolio: www.damonbrown.netTwitter/Instagram: browndamonLinkedIn: https://www.linkedin.com/in/browndamonFacebook: https://www.facebook.com/thedamonbrown/