Welcome  to my website! Here is where you'll learn all about me! And to see my clips here is my contently profile.
Sign up for my newsletter where I will share publishing tips and tricks, and notify you of my appearances, courses, one-time sessions and more.
And if you want to hire me as your writing/editing coach go here.
Check out my testimonials page as well.
(my email address is esobelerasmus@gmail.com and I'm on twitter at @EstelleSErasmus.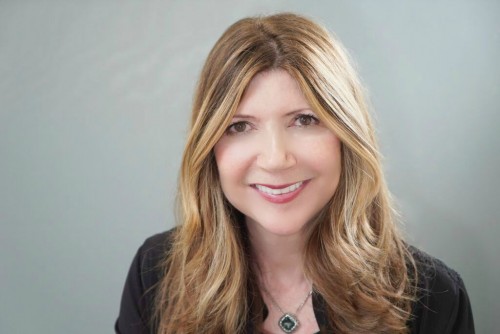 About Me
I'm a widely published journalist, essayist, and former magazine editor-in-chief.   I found that after the birth of my daughter in 2009, I had to reinvent my life in every way-personally, socially, professionally so I started this blog in 2011 to chronicle my often humorous, sometimes serious and always transformative journey through motherhood, midlife and marriage.
In the past few years, as my work as a speaker, writing coach and journalist grew, it became more of a place to find my advice on writing and getting published.
In addition to my work as a writing coach, I also teach personal essay writing, pitching and freelance writing for Writer's Digest online. I also host/curate the podcast for The American Society of Journalist and Authors: ASJA Direct: Inside Intel on Getting Published and Paid Well.  I interview editors, agents and authors for the podcast which can be found here.
Here is where you can find all of my writing advice–with  more to come.
If you want to reach out to me about working together please fill out this form. I will only respond to serious requests.
[wpforms id="8880″]
Here are my most popular writing advice articles:
How to Write for the Huffington Post
How to Connect with  Editors on Twitter
Pro Tips for Writing a Dynamic Personal Essay
A Few Tips on Personal Essay Writing from BAM2016
Pearls of Advice from the Erma Bombeck Writer's Conference 2016
What To Do When You Have Writer's Block
The Podcast Where I Talk about Publishing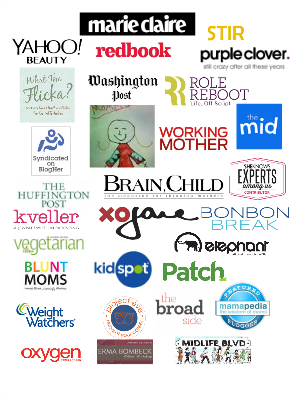 Find  some of my magazine writing read here. The rest are on my contently profile (well as many as I could locate from over the years).
For a listing of the books I've written and contributed to, read My Books
For testimonials, read here.
To work with me, click here. I am called "publishing on steroids," because I help my clients get published fast and furiously on top outlets like The Washington Post, Quartz, The Guardian, Brain, Child and more.
My Most Popular Posts
If you are interested in some of my most popular and favorite posts,  here they are:
Musings on My Midlife Wisdom  Sharing the life lessons I've learned and the wisdom I've gained.
My Child is Still Out of Control (from the Washington Post)
The Practice of Parenting: My New Column on Psychology Today
My Chapter from Love Her, Love Her Not: The Hillary Paradox Was Excerpted in Newsweek
On Scary Mommy: Game-Changing Advice from a Midlife Mom (humor) You know you want to find out what to do when  you get dissed by your friends.
On Yahoo! Beauty: How I First Met My Mother-in-law Doped Up on Percocet (humor/relationships)
On Good Housekeeping: It's All Right to Fight With Your Hubby: My reasoning for putting up the verbal boxing gloves (humor, self-help)
On the Washington Post: My Husband Does the Laundry, and He Should (op-ed, true life, slight rant)
My Hangout with Susan Maccarelli of Beyond Your Blog: A video interview with the creator of Beyond Your Blog.
10 Things You Don't Know About Me: A video on me, about me.
In Marie Claire: A Roommate's Fate: About the creepiest roommate I ever had, and what she did. (true story, humor)
Sharing My Love of Singing With My Daughter
It's Not the Religion in the Man, but the Man in the Religion That Matters: My background and why I got married to my husband (humor/relationships)
How to Stop Suffering from the Only Child Syndrome: This is my single most popular post. Guess those moms like me with onelies need support. (motherhood)
Make Little Girls' Voices Carry: Raising America posted this piece on their site and I was named a 2014 BlogHer Voices of the Year for this op-ed piece I wrote about a situation I faced with my daughter.
How Justice Was Served Thanks to My Father: How my father's wise counsel saved the day. (dads)
The Revenge of the Mommy Bloggers: My response to the media's misrepresentation of "mommy" bloggers. (op-ed)
Content Creation Sensations (here is my latest): This is where I use my background as a magazine editor to curate the best writing I see on the web.
I hope you find my writing funny, informative, thought-provoking or a combination of all three.
Find me here
Facebook: http://facebook.com/Estelle.Sobel.Erasmus
Twitter: http://twitter.com/EstelleSErasmus
Pinterest: http://pinterest.com/EstelleSErasmus
Instagram: http://instagram.com/EstelleSErasmus
YouTube: https://youtube.com/user/EstelleSobelErasmus
The Huffington Post: http://www.huffingtonpost.com/estelle-sobel-erasmus/
Periscope: http://periscope.com/EstelleSErasmus
Happy reading and please comment away. I love to hear what you are thinking, reading and feeling.
Estelle
If you like this…