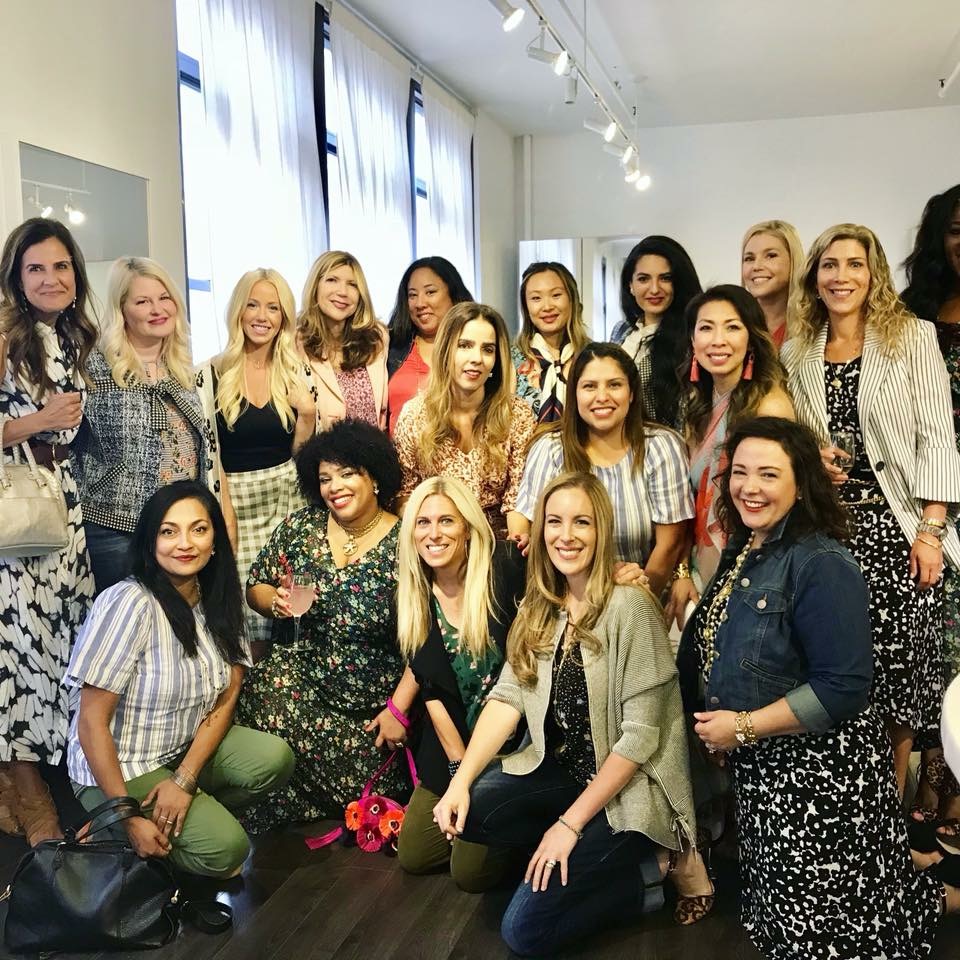 By Estelle Erasmus
In July, I was lucky to be invited to a #Cabiscoop event by @Audrey and @Vera. (Follow them on Instagram and follow me, too @EstelleSErasmus).
Cabi took a great photo at the event (see above) with all the lovely social media influencers who were invited. The purpose of the event was to showcase the wonderful Cabi Fall 2018 Collection.
Although Fall is here, it sure doesn't feel like it yet. Still, my closet is aching to divulge it's contents, because I have some amazing new pieces from Cabi that I want to show you.
You need to check out the CABI Fall 2018 line 
Here is the CABI Fall Fashion 2018 Video.
The line focuses on drapey  silhouettes, earthy hues, rich fabrics, and snuggled-up knits—everything your fall wardrobe needs.. I love the colors of the collection, the jackets and long sweaters (my newest passion).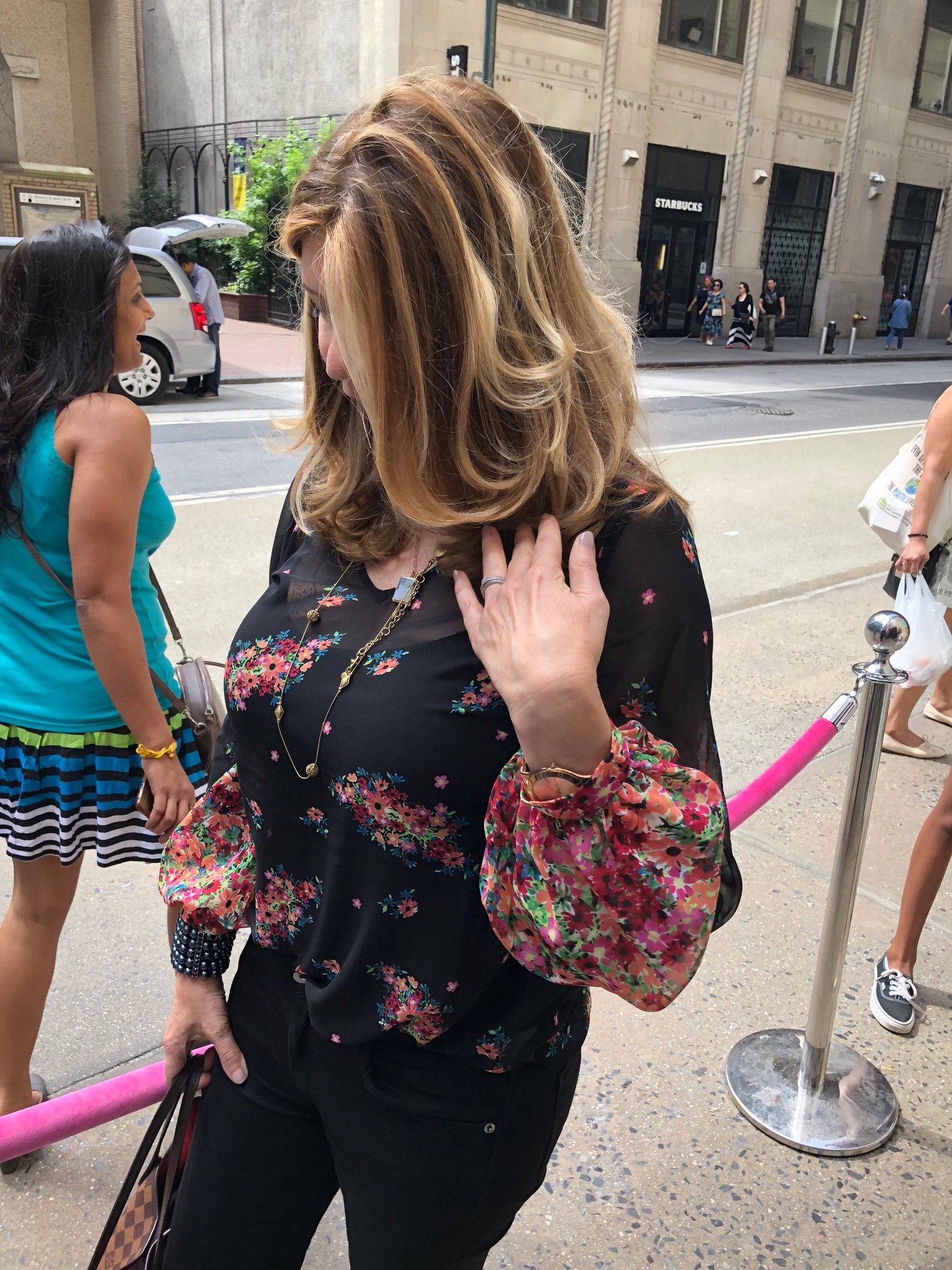 OUTFIT 1: How gorgeous is this blooming blouse! I love the deep v-neck and blouson sleeves and the floral pattern is just what my summer into fall wardrobe needs. I wore the blouse on the streets of NYC (with a black v-neck cami under it) and headed to the Candytopia exhibit with my skinny jeans, Cabi's Athena necklace and statement  black pearl heritage bracelet..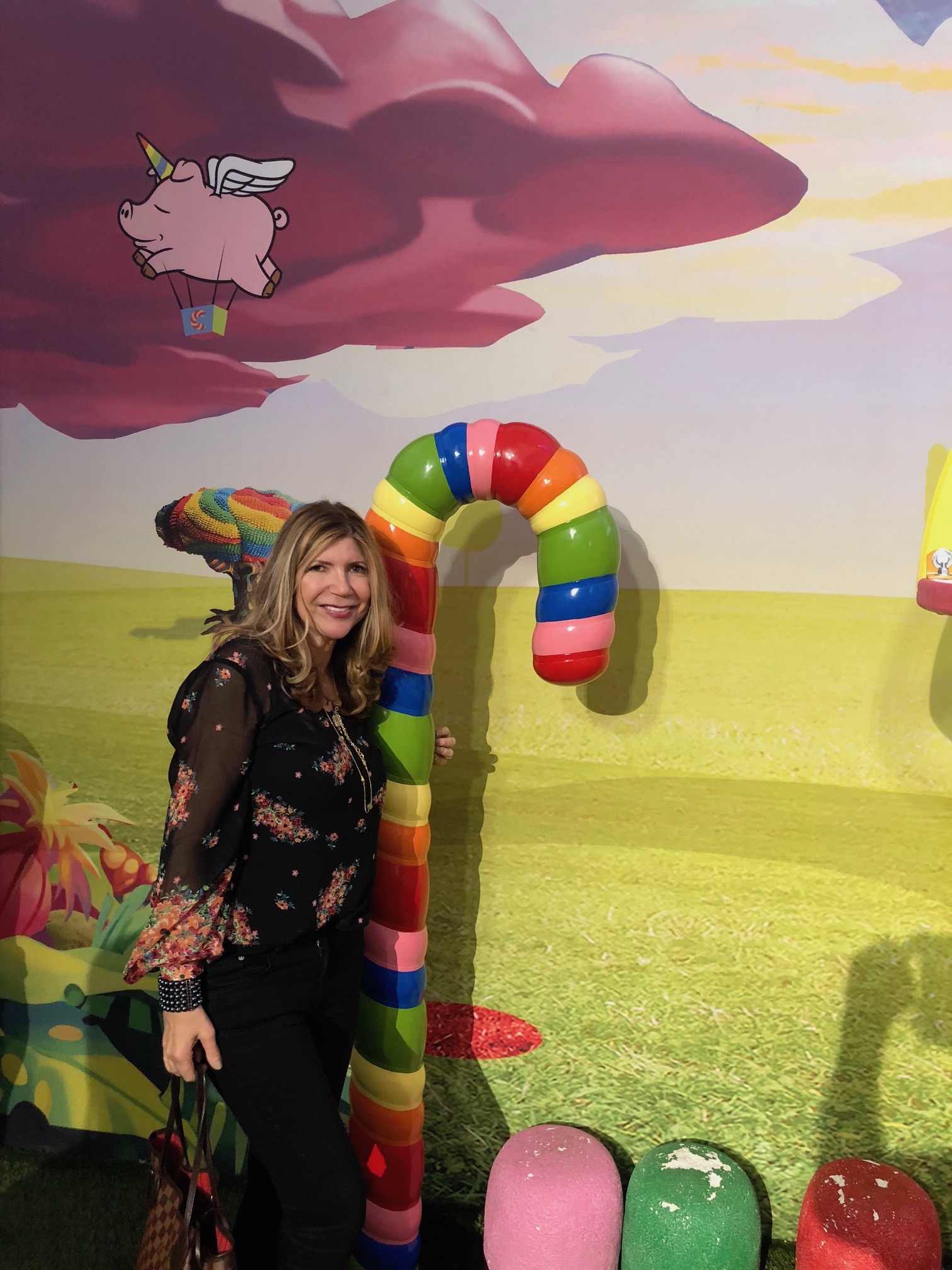 Here I am at the Candytopia exhibit in NYC (yes, I brought my daughter. No I didn't just go by myself).  I love how my colorful blooming blouse just fits right in.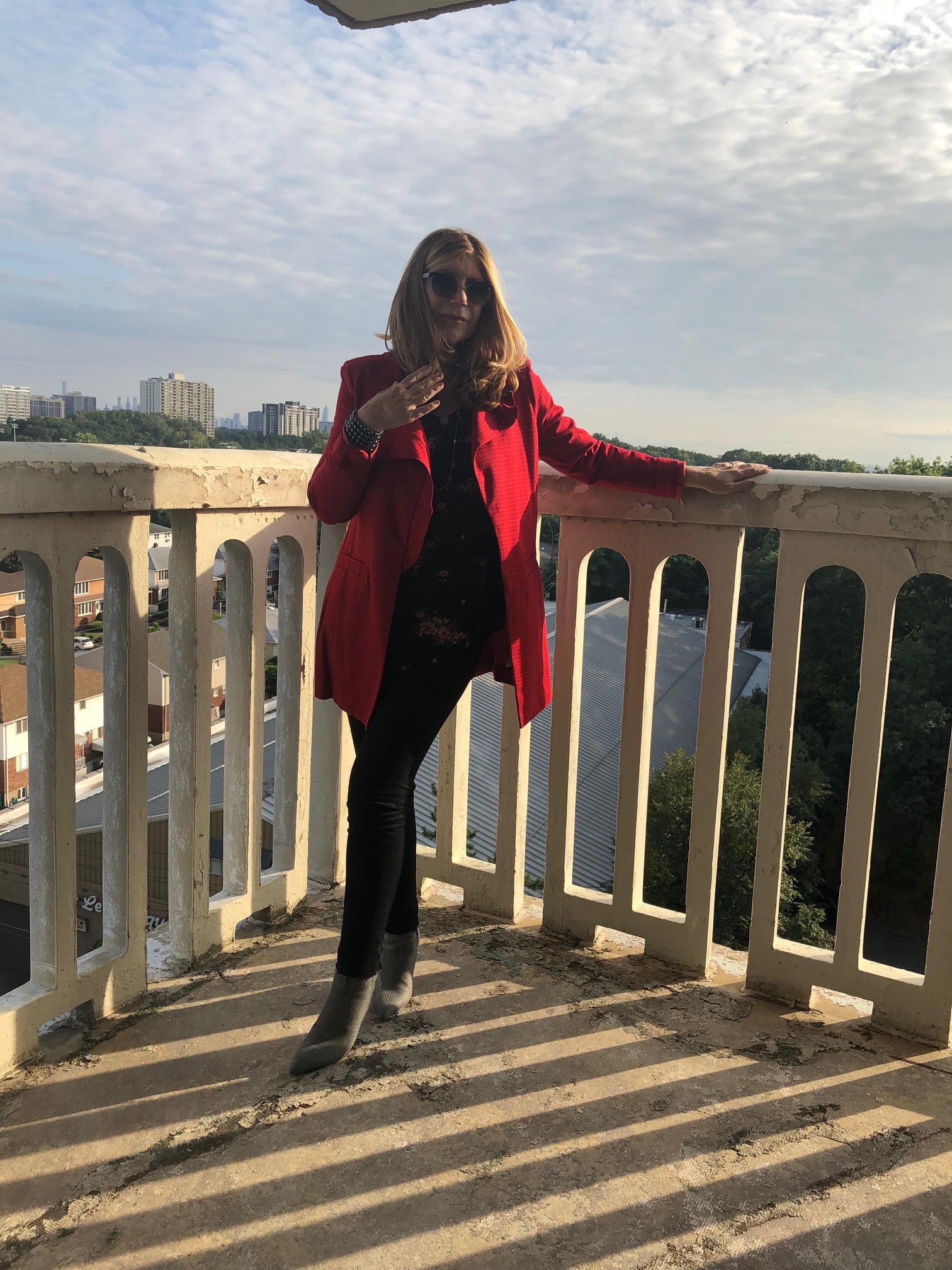 OUTFIT 2: I fell in love with the celebration jacket in its fiery red color (my favorite color, by the way). Here, I'm topping my own skinny jeans with the jacket, and I'm also wearing the dandy boot, which have a low kitten heel (perfect for walking). These booties will take me to the Winter and into the Spring.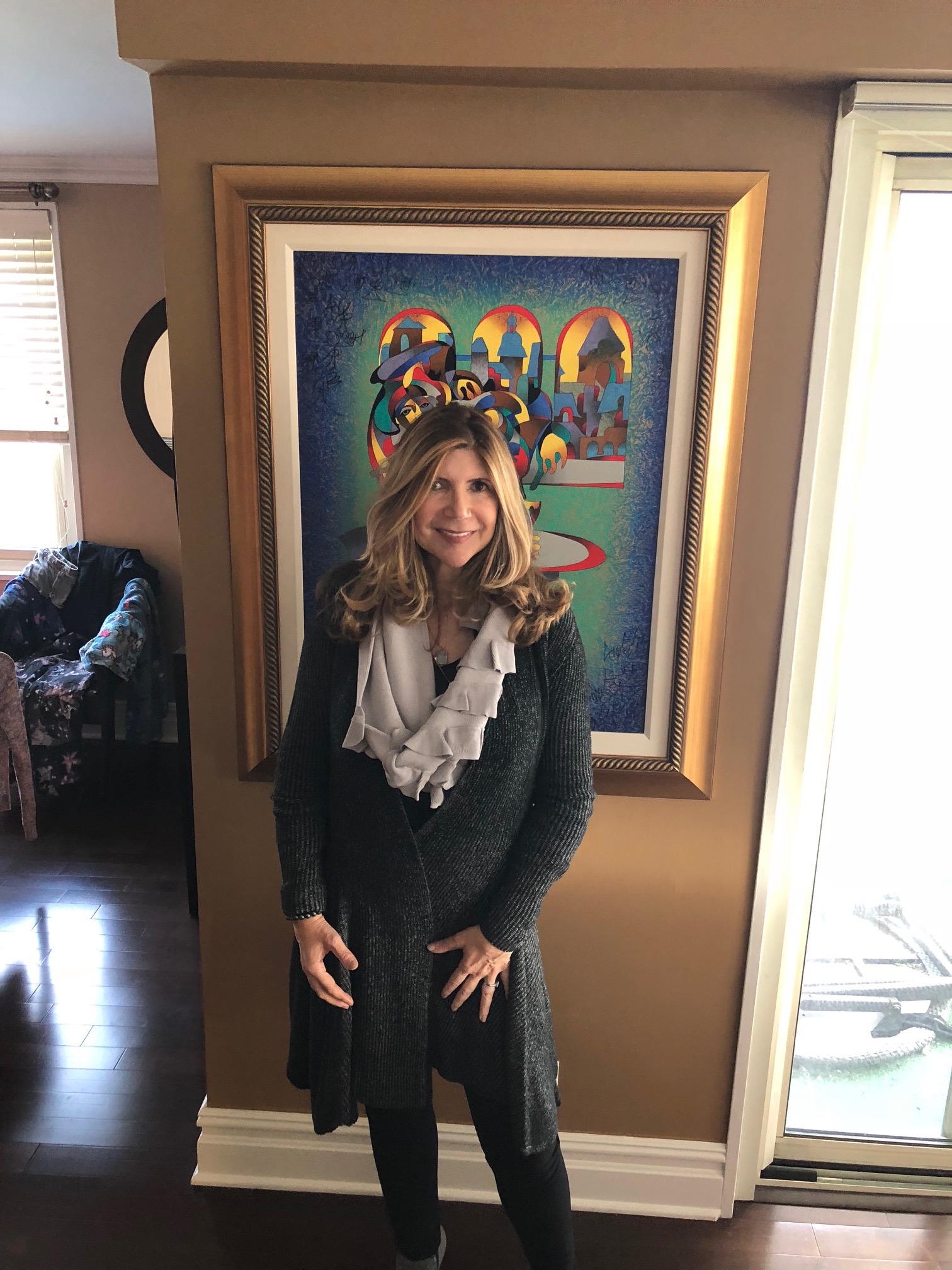 OUTFIT 3:  I am wearing my favorite new sweater, the cloak cardigan. I love its marled color, shawl neckline and how it drapes gently over my curves.  I can wear it belted, too. I'm topping it with the fantastic cuddle scarf, that I can think of so many outfits to wear with.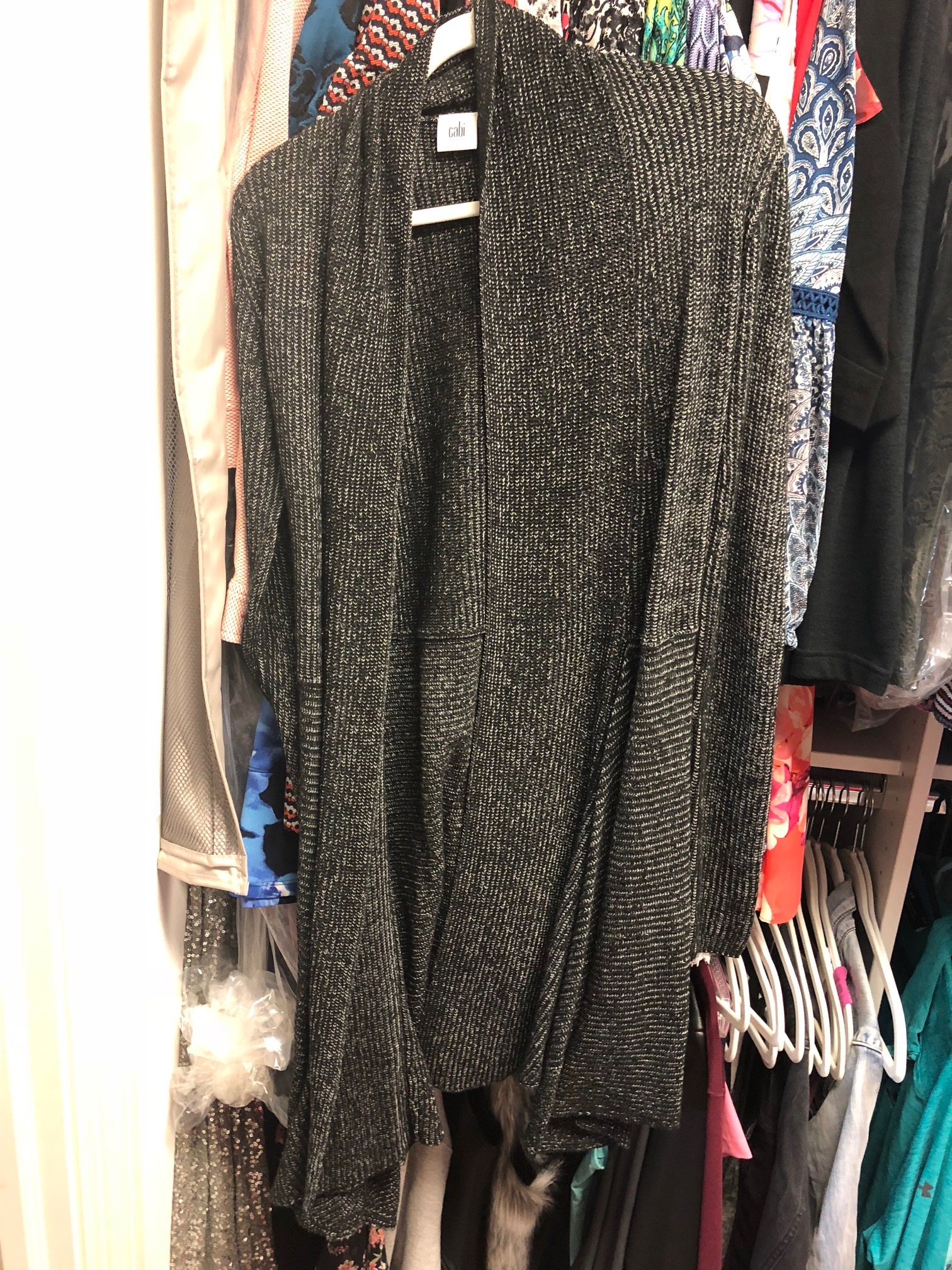 Look how gorgeous the sweater looks hanging in my closet!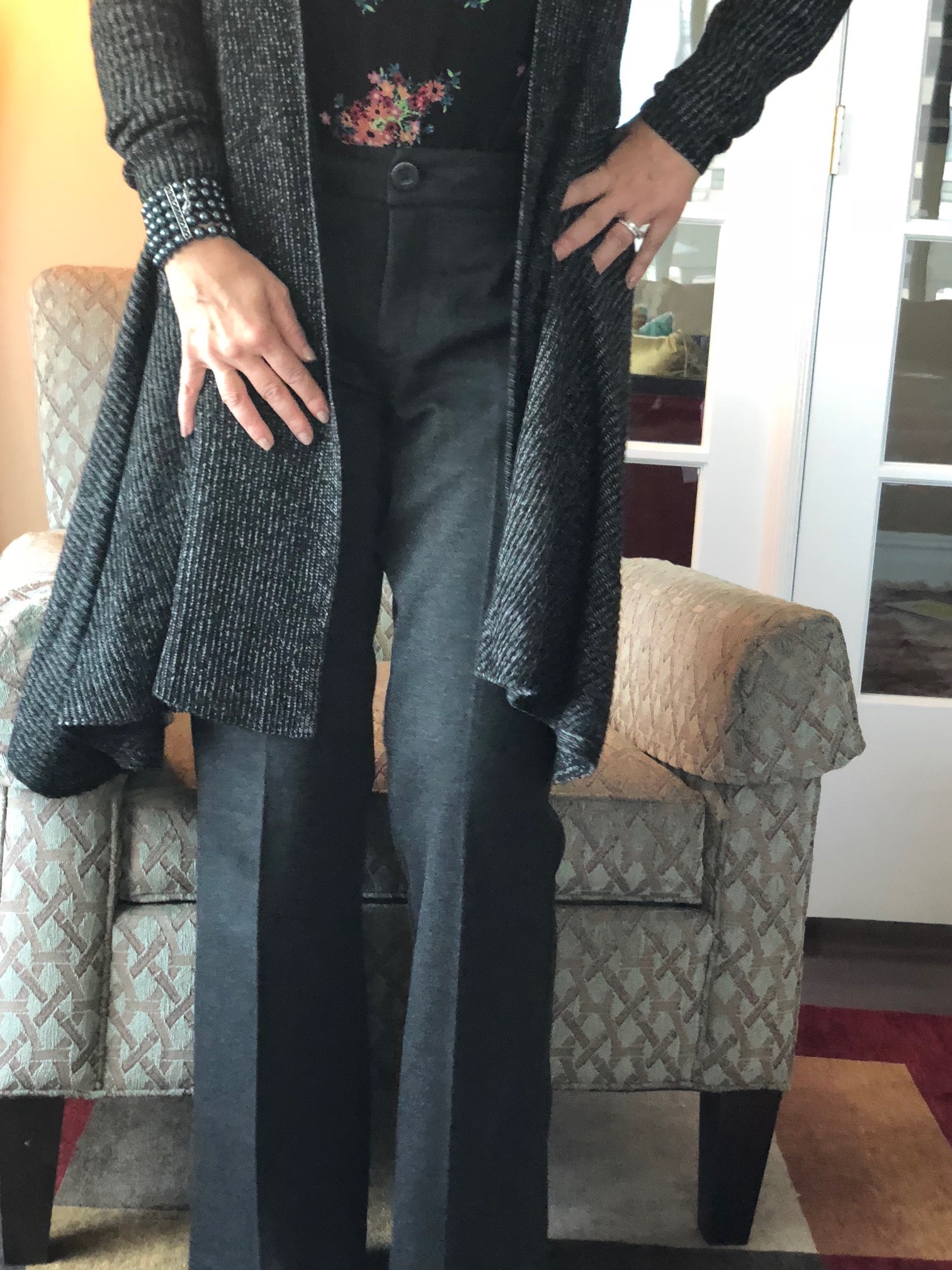 OUTFIT 4: In this photo, I've swamped out my skinny jeans for the promotion trousers. I love the material (ponte twill) and the high-rise (perfect for us long-waisted ladies) and think that it is perfect for work, or speaking engagements. I also ordered the agency jacket (not pictured) to switch out with the cardigan when I need to be a bit dressier, and it is perfection.
If like me, you love CABI, too what do you most covet from the Fall collection?
The clothing in this post was provided by CABI.  All opinions are my own and I am very selective about the brands I choose to work with.