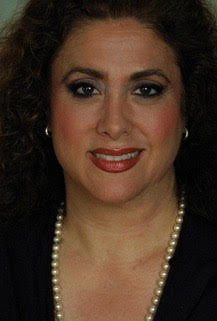 I interviewed uber  literary agent, Katharine Sands of the Sarah Jane Freymann Literary Agency in New York for  the podcast, ASJA Direct: Inside Intel on Getting Published and Paid Well. The podcast is up on the site and you can get it here. 
And, check out existing podcasts here with other top editors, and an ASJA conference preview. 
_____________________________________________________
Sign up for my newsletter where I will share editor interviews, publishing tips, ASJA Direct podcast info , and notify you of my appearances, courses, one-time sessions and more.
Here is her bio:
Katharine Sands, of Sarah Jane Freymann Literary Agency in New York City has worked with a varied list of authors who publish a diverse array of books including both fiction, memoir and non-fiction.
Among the books she represents are: The Apothecary's Curse, nominated for the Bram Stoker Award 2017 in the First Novel category by Barbara Barnett; and Girl Walks Out of a Bar, a memoir by Lisa Smith that was featured by People Magazine as Notable Nonfiction
 In the podcast, Katharine  covered:
Her role as an agent

The importance of platform

What she looks for in a writer/author

Advice from her book Making the Perfect Pitch: How to Catch a Literary Agent's Eye

The number one mistake people make when pitching an agentHow to make sure you pick the right agent for you

Questions to ask an agent

Resources for writers

The future of publishing and more…
She also answered some questions for this site, providing intel on pitching advice, her mentors, and the books that have influenced her.
Erasmus: Can you tell me who your mentors are?
Sands: Sarah Jane Freymann was— and is—the most wonderful mentoress. She is directly responsible for many careers – including mine. Sarah Jane puts me in mind of how Fred Astaire makes it look so easy to dance on the ceiling. Her motto is story is our most powerful magic. I owe a huge debt to an agents' group comprised of my agent favorites: Regina Brooks, Rita Rosenkranz, Sorche Fairbank, Janet Reid, Sheree Bykofsky. Each a singular talent and a beacon to me.
Erasmus: What book have you read that has influenced you the most in your life?
Sands: The Hobbit. I really and truly lived in it with all of my child's heart and abandon. It was the first time I remember the magic of reading — that storytelling could take me far, far away. The actual transport into another realm that a writer was able to exact on me. I can remember the shivery feeling reading the scene between Bilbo and Gollum in the caves. The experience was magical. And still is.
Erasmus: What advice would you give yourself as a child, now that you have wisdom of experience?
Sands: Trust your craziest thoughts and instincts. The very ones the adult politburo was always trying to shake her (me) out of believing in. Steve Jobs famously said, 'Stay Foolish.' And, I would let her know that some of the future hairstyles will be a real mistake.
Erasmus: What industry publications do you read?
Sands: The Hot Sheet, Publishers Weekly, Publishers Marketplace, Writer's Digest. Manuscript Wish List, founded by Jessica Sinsheimer, is a fantastic resource. But Facebook and LinkedIn also give you insight into firings and hirings.I have been finding that studying an editor on Facebook can really give you insight into what they might acquire. A bit stalker-y but it works.
Erasmus: What celebrity (living or dead) would you like to have dinner with?
Sands: If there is an afterlife after-party, I would like to meet Elizabeth I, who is a heroine to me. Of course, Shakespeare. But I am certain he would be a dud, because I've come to believe he was a front. He would probably drone on about his passion for lawsuits in Stratford. There is a host of other celebs, which would involve a bearskin rug for, er, some of them.
Erasmus: What is your best piece of advice for someone looking to find an agent?
Sands: My best advice goes against all getting-an-agent gospel. Do not rely on the conventional wisdom of targeting agents. You want to keep your search fluid. Most agents seem to leave off the big IF when advising writers. IF means IF that agent is interested in the specific writer.
Erasmus: What does a writer need to focus on first?
Sands: Pitchcraft. Pitching skills inarguably are what open doors. Make friends with it. Substitute the word 'share' for the word 'sell' in your thinking. Have something to say, not something to sell. Do the world a favor with your writing, and get it to pay attention. It wants to – but you must be able to explain why.
Thank you Katharine!
_________________________________________________________________________
See my other interviews here:
With Sari Botton, Essays Editor of Longreads
With Beth Dreher, Features Director, Woman's Day (print)
With Kyle Pope, Editor/Publisher of The Columbia Journalism Review
With Tyler Moss, Editor-in-Chief, Writer's Digest
With Margaret Guroff, Executive Editor, AARP, The Magazine
---