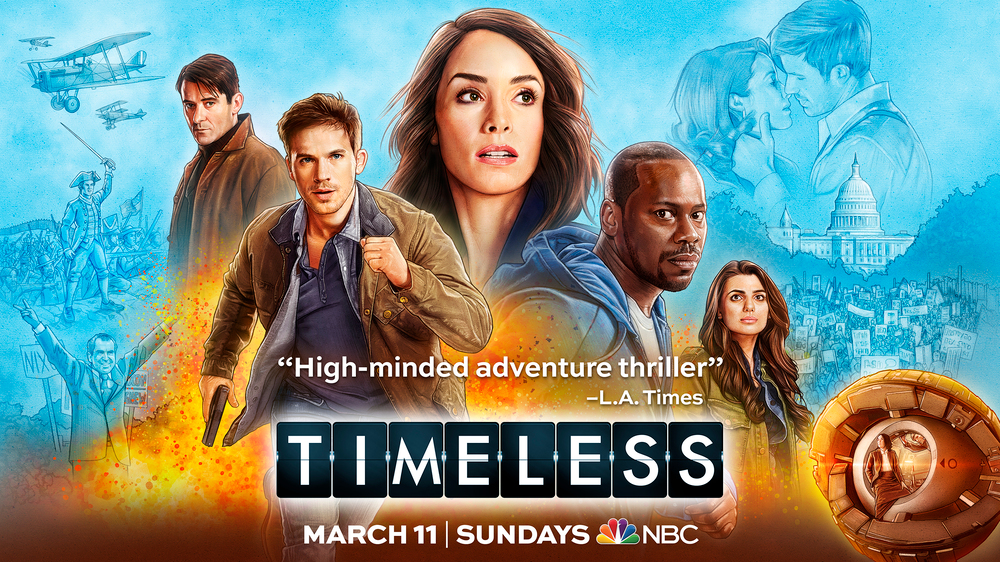 By Estelle Erasmus
Sign up for my newsletter where I will share editor interviews, publishing tips, ASJA Direct podcast info , and notify you of my appearances, courses, one-time sessions and more.
Also, BIG NEWS:  I am now teaching a 2 week intensive online course on PITCHING for Writer's Digest, and I'm so excited about it, because they asked me to do it, and I developed it from scratch! The next course starts April 4  and ends April 18, and I also taped bonus video tutorials. For all my tips and tricks and resources, sign up here. 
———————————————————————————–
I have some exciting news for fans of the show Timeless!
The 2nd season premiere of Timeless is tonight, Sunday, 3/11 at 10 pm/9pm Central on NBC.
I was a child when I first saw the "Star Trek" episode "City on the Edge of Forever"—where Captain Kirk and Spock head back to the past to right a wrong via time travel—and became enamored of the concept.
But even if you weren't a Trekkie, like me, you'll appreciate how the show Timeless delves back in history and features some of the most inspiring women of our time.
Through the show, we also meet women you may not have heard of, but who have made a big impact on our lives today.
As you can imagine, the costumes play a key role on the show, because the time periods change every week. That's why the costume designer for Timeless, Mari-An Ceo,  has a momentous job—to research the time and find or create costumes for that episode.
In celebration of the return of Timeless to NBC and Women's History Month, Timeless star, Abigail Spencer joined the costume designer and executive producers for an event at the NY Historical Society. People Magazine's Jess Cagle, moderated the q&a panel and attendees got to see a preview of the 2nd season premiere episode,  "The War to End All Wars," which runs tonight and features Marie Curie, the first woman to win a Nobel Prize. Fun fact: in the early aughts, I was briefly a stringer for People (meaning I contributed to reported stories on celebs. I remember that time I called Rosie O'Donnell's mother for a quote and she hung up on me).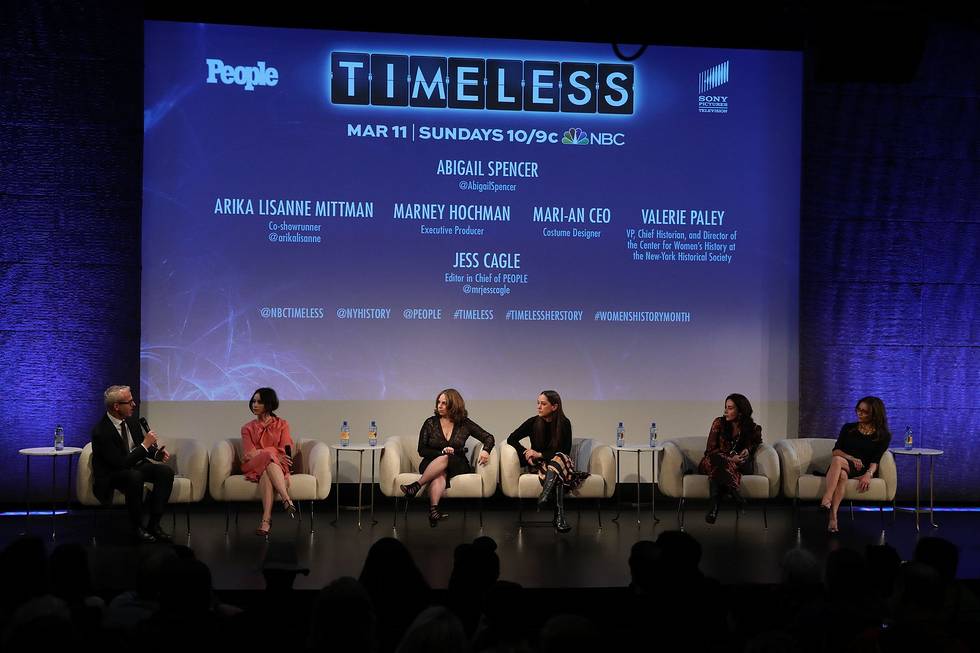 When asked about shooting the show and wearing the period costumes, Abigail Spencer, who plays Lucy on Timeless,  relayed a funny incident.
"We shoot right next to "This is Us" and they're all wearing their jeans and t-shirts, and we all look like we are really doing something. … I actually visited their set in my suffragettes outfit and Chrissy Metz was doing her scene, and they were filming, and I almost walked into the frame. I thought how funny it would be if I snuck up behind her in the scene."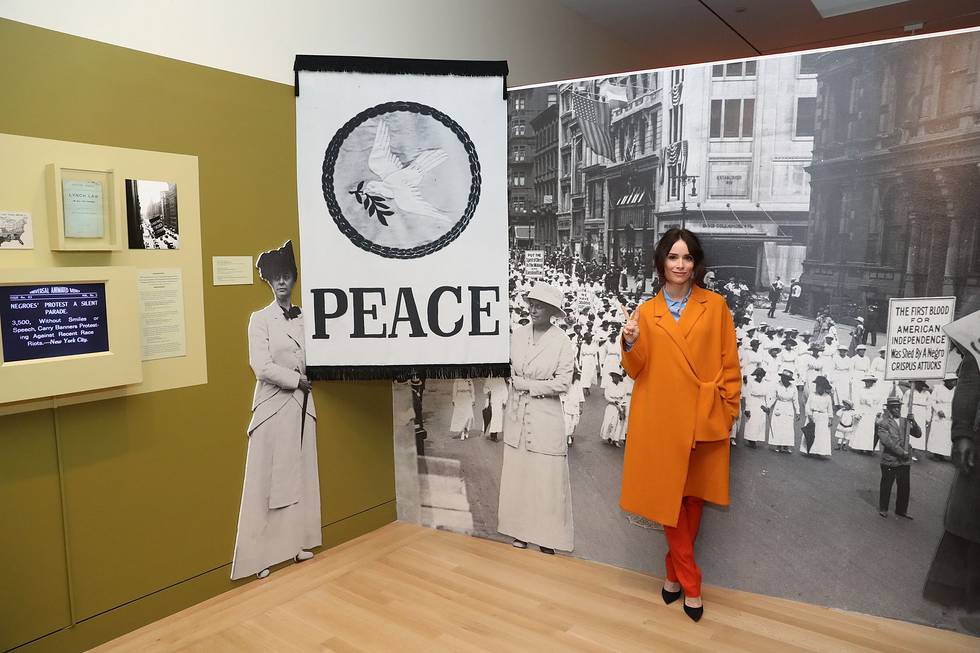 Personally, as a longtime feminist, raising a young daughter to also be a feminist, I  love that the show highlights important women in history and the positive impact of these women on today's culture.
In fact, when she was asked her feelings on gender equality, Abigail Spencer, referenced Frances McDormand's speech at the Oscars mentioning  inclusion riders.
"There are so many talented women in every department who are just not getting the opportunities to be hired—so if we just reset the standard, as actors, as artists, and make those requests, I think things could really change. We have to overcorrect in order to achieve balance."
That's a message and a show I'm happy to share with my daughter.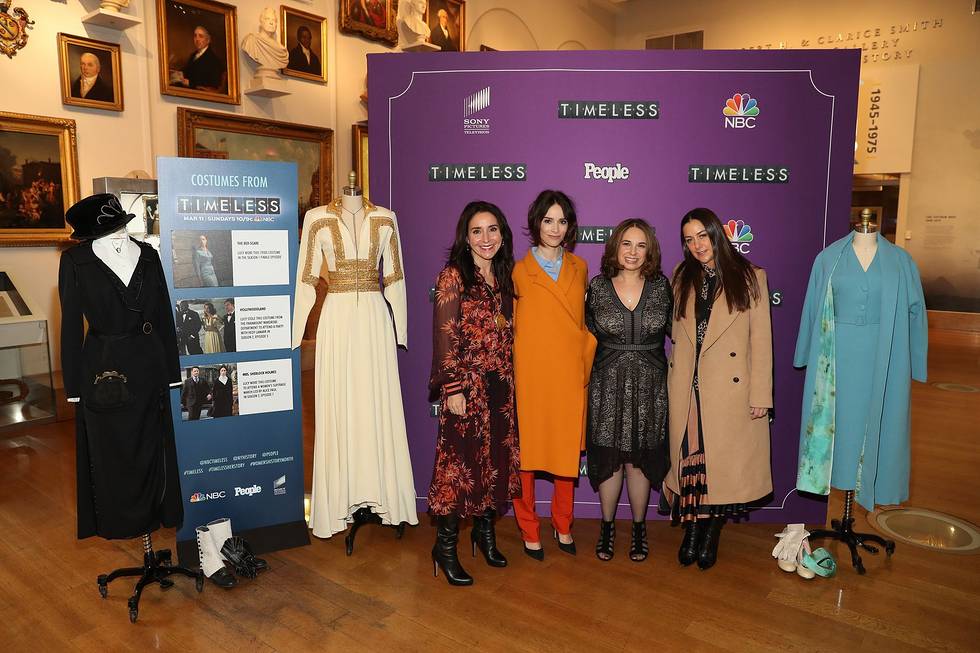 Disclosure: This post was sponsored by the Role Mommy Writer's Network.  All opinions are 100% my own