Sign up for my newsletter where I will share publishing tips and tricks, and notify you of my appearances, courses, one-time sessions and more.
Also, BIG NEWS: I am now teaching a 2 week intensive online course on PITCHING for Writer's Digest, and I'm so excited about it, because they asked me to do it, and I developed it from scratch! The next course starts April 4 and ends April 18, and I also taped bonus video tutorials. For all my tips and tricks and resources, sign up here.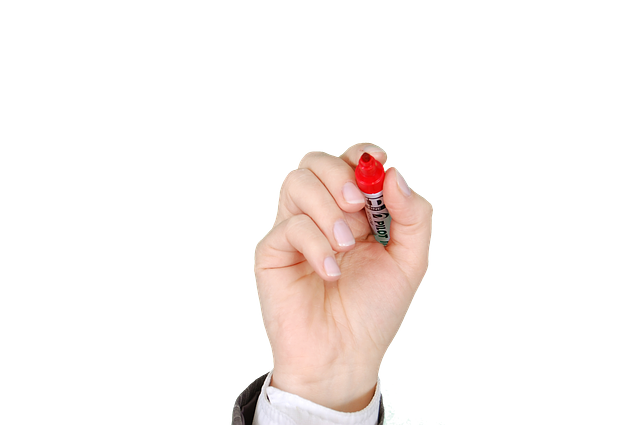 Thanks for your feedback on my analysis of the Modern Love essay. You can find that one here. The one on Salon is here.
As an in-demand writing coach, I do this for my students, and now I'll show you the mechanics of what I do. You can see the results on my testimonials page.
The next essay I'm going to analyze for my new series is one that appeared on Atlantic's CityLab Titled "Soul Searching in San Francisco" by prolific writer and therapist, Juli Fraga, a former writing coaching student of mine.
I did not work on this piece with Juli, but love it for so many reasons. First, the title (I'm a sucker for a good alliterative title). But the title is good not just because it sounds like a song, but because it embodies the essence of the essay she wrote. By reading the title, you know you are in for a journey.
Her subhead says, " I was born in Seoul, but raised in Nebraska. I didn't reconnect with my roots until I arrived in the Bay Area."
And, boom we are off and running.
Here is her piece and my analysis of what exactly works so well, and why.
___________________________________________________________________________
"Like many Midwesterners, I was raised on casseroles created from the recipes on the back of Campbell Soup labels. My mother made comfort food like taco pie, tuna and noodles, and chicken, broccoli, and rice casserole. Our more formal dinners consisted of baked potatoes, Omaha Steaks, and corn on the cob."
WHY IT WORKS: She jumps right into the story. You already know from the title that she is Seoul Searching in San Francisco, and then from the subhead she talks about her Nebraska roots. The intro to her piece then starts out with specifics details, "…I was raised on casseroles created from the recipes on the back of Campbell Soup labels." Now think about that? There is a lot of detail packed into the first sentence that makes you want to know more. When you think of Campbell Soup, don't you think of Middle America? I know, I do. By using that term, Fragra shares a "tell" as I like to call it. You know we are not talking about Hawaii. In the hands of a less skilled writer, the detail might have been left out. "Like many Midwesterners, I was raised on casseroles." Boring, right? Next, she shares a list of comfort food that evokes more Middle America. Notice how short she keeps the sentences so they don't seem laborious in the piece.
"I never felt like I truly belonged in Omaha. I was born in Seoul, South Korea, but at three months of age, I left my home for the heartland, where I was adopted and raised by white parents."
WHY IT WORKS: We now have some emotion and some movement in three concisely structured sentences. I always tell my writing students that a piece needs to make the reader feel something, it needs to resonate on some level. Fraga shows her vulnerability "I never felt like I truly belonged in Omaha." Then she explains how she was adopted and raised by white parents. The sparse way she says it, almost evokes the emptiness she must have felt. This is not the place for a writer to be verbose. We feel for her, so we want to read on to go with her on her journey.
"It was difficult to find Korea in the flat lands of Nebraska. Because of this, my parents tried to expose me to Asian culture by taking me to Chu's Chop Suey House, the most popular Chinese restaurant in town."
WHY IT WORKS: This is a short essay. I would be surprised if it were more than 800 words. So Fraga needs to get the story moving as quickly as she can. She does that by explaining how her parents tried and failed to expose her to Asian Culture by taking her to the most popular Chinese restaurant in town named Chu's Chop Suey House. This works because it offers a specific name. I notice a lot of time that novice writers don't offer specifics. They will say something like, "we had fun, ate food, played music, and enjoyed each other." It's so much better to say something like "We savored the steaks fresh off the grill, as we chilled to the cool sounds of Aretha Franklin." Doesn't that say the same thing, but in much more interesting way?
"Entering Chu's felt like walking into a palace: the dark oak doors were etched with an ornate, floral pattern and red lanterns with gold writing hung overhead. The waitress always spoke to me in Mandarin, because she assumed that I was Chinese, too.
"I was both elated and confused by her greeting, so I remained silent. I felt validated that she acknowledged that I was not white, but I didn't know how to tell her that I wasn't Chinese. When our almond chicken, chow mein, and egg rolls arrived, she gave my mother a fork while she handed me a set of chopsticks."
WHY IT WORKS: I always tell my students to try to evoke a scene using as many specific details as possible. Fraga achieves this with her description of the restaurant. You can almost feel the kitsch in the decor. Next, she uses of her emotion to hook the reader into feeling for her "I was both elated and confused by her greeting, so I remained silent. I felt validated that she acknowledged that I was not white, but I didn't know how to tell her that I wasn't Chinese." Here, she uses a classic case of confusion to show how although she feels alien, she is even more alien, than even she thought, since the waitress thought she was Chinese. She shows the cookie cutter aspect of growing up with few Asian role models. The next sentence compounds her confusion and our annoyance at the false understanding she was surrounded with as a child. Why should she know how to use chopsticks?
"Over a decade ago, at age 29, I moved from the midwest to San Francisco, closer to the country of my birth. In Nebraska, I felt as if my Korean identity stood at a standstill. But the Bay Area was a different story.
"I'm taking you back to your roots," my co-worker told me my first year in San Francisco. A Bay Area native, she knew about all of San Francisco's hidden culinary corners. At her urging, I tried Korean BBQ at Brother's BBQ in the Richmond district-the first time I'd tried any of the foods from my birth country."
WHY IT WORKS: Now that she has set up her background and the fish out of water aspect of her story, we are ready to hear how San Francisco was different. Finally, a coworker is taking her to explore the real food of her heritage-Korean BBQ.
"…Inside Brother's BBQ, a grill sat in the middle of a long, wooden table. The server brought over a square, silver cart holding strips of bulgogi(sirloin) and kalbi (short ribs), as well as little white dishes filled with strands of relish that resembled sea life. These dishes sat beside other petite bowls filled with cabbage covered in a bright orange sauce (kimchi) and purple pieces of eggplant (gaji-namul) covered in soy sauce.Once the meat hit the grill, a haze of smoke curled into the air. As I placed the first sizzling piece of kalbi on my tongue, it tasted as strange to me as I imagined broccoli casserole might taste to my San Francisco friend. My mouth felt like it was on fire as I tried the kalbimixed with bright red chili sauce."
WHY IT WORKS: I always say that G-d is in the details. Well, look how many details she adds she sets up the food scene at Brother's BBQ. Her descriptions of the food she is eating is so alive and so vibrant that we viscerally feel her excitement at finally tasting all these new flavors.
"…During that year, I visited many of San Francisco's historical sites, including curvy Lombard Street, the hippie Haight-Ashbury, and the Italian district, known as North Beach. But it wasn't until I set foot inside of the landmark Castro Theater that I felt a tug of recognition, because I finally saw other Korean adoptees wrestling with the same questions that I had struggled with throughout my life."
WHY IT WORKS: I always tell my writing coaching students that its important to imbue your essay with different key themes. One of the main themes in Fraga's essay is that she is adopted. Here, for the first time, she sees others like her, and that is such an important element to the story, that would be missing if she'd only focused on the food and the culture. But from this point in the essay forward, Fraga focuses on the connection and that adds the layer of depth that catapults this essay into mastery.
What do you think ? Don't forget to sign up for my new Pitching course!
Also, follow me on Facebook and Twitter! And let me know if there is an essay you would like me to dissect in a post. After reading through this post, you can see how hard it is to write an essay, this is true for practically all students throughout the educational system. It is good to dissect and looks at various essays to help understand and visualize what makes a good essay for those who are stumped, but for some, it can be extremely hard to do. There is help out there in the form of professional essay writers that are available to those who need that extra boost and can see the way in which they should be writing to get the marks they need.