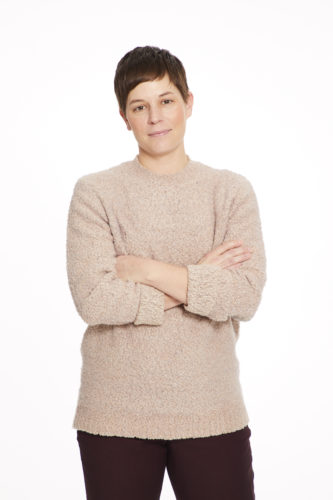 By Estelle Erasmus
Sign up for my newsletter where I will share publishing tips and tricks, and notify you of my appearances, courses, one-time sessions and more. For writing coaching info and testimonials check out those links.
I was delighted to have Beth Dreher, Features Director, Woman's Day (print) as a guest on  the podcast, ASJA Direct: Inside Intel on Getting Published and Paid Well. ASJA Direct is a member's benefit for ASJA members (found under member benefits on the site) , and is available starting next week for $29.99  for nonmembers on the ASJA Store. You can find my interview with my previous guest, Sari Botton, Essays Editor of Longreads here.
In the podcast Beth spoke to me about:
*Opportunities writing for Woman's Day magazine (print)
*History of the publication
*What she looks for in article pitches
*Sections ideal for freelancers
*Payment information
*A day in her life as an editor
*The types of personal essays for the magazine that resonate for her
*What makes Woman's Day stand out from the competition
She also covered a few more questions after the podcast.
Erasmus:  Can you clarify a bit more about the contract/rights for WD articles, that you mentioned you'd follow up on in the podcast?
Dreher: In our traditional writer's agreement, Hearst owns initial publishing rights and worldwide rights to re-publish.
Erasmus: As another followup, any info you can share on digital, or sending pitches to digital?
Dreher: Writers can pitch online feature ideas to Maria Carter at mcarter@hearst.com. Please read the guidelines for digital writers before pitching.
Erasmus: How did you get your start in publishing?
Dreher: While I was living in Birmingham, Alabama, working on my master's degree, I realized that Time, Inc. had a division in town called Southern Progress Corporation that published Southern Living, Health, Cooking Light, and also had a books division, Oxmoor House. A friend in one my classes told me about their internship program and I applied. I was an intern at Southern Living during my second year of graduate school and my career continued from there.
Erasmus: Did you have a mentor? If so, who, and how did that help you?
Dreher: I didn't really have a mentor in the traditional sense, but I worked with several incredible editors who I learned a lot from and still look up to, including Barbara O'Dair (current Editor-in-Chief of Prevention), Liz Vaccariello (EIC of Parents), and Lisa Delaney (SVP/Editorial Director of Parade). I have a lot of respect for the generation of editors that came before me. Even though publishing is increasingly digital, these folks and others hold a vast amount of wisdom about storytelling and the craft of editing.
Erasmus: What was your most challenging role in publishing? What did you do?
Dreher: Every role has its challenges, of course, but I have been lucky to work for and with many talented and team-oriented people. To be honest, my biggest challenges are probably yet to come. The publishing industry is shrinking and editors are being asked to take on more and more responsibility. I welcome the opportunity to grow, though, and I hope I can make a full career out of the work I do.
Erasmus: What book most influenced you and why?
Dreher: Career-wise, I've been influenced by the classic works of creative non-fiction like Into Thin Air by Jon Krakauer, In Cold Blood by Truman Capote, and Slouching Towards Bethlehem by Joan Didion. I'm also a big fan of longform by Nikole Hannah-Jones, Kathryn Shulz, and Pamela Colloff. All of these writers draw you in with beautiful writing, then wow you with their reporting chops. That kind of balance is what I strive for in the pieces I produce.
Erasmus: What do you like most about editing? What do you like least about editing?
Dreher: It's really satisfying to shepherd an idea from conception to print. What I like least is having to condense incredible stories into a small space.
Erasmus: Do you have any guidelines for the print magazine?
Dreher: We don't have any formal guidelines for print in writing right now. That's a good project for me to work on, though, so I'll update you when I have something.
Erasmus: Where do you see the future of publishing going?
Dreher: I think you'll see more editorial teams combining to produce multiple publications. We'll have to figure out how to attract more new readers to print, perhaps through new platforms or forms of storytelling.
Thank you, Beth Dreher. Coming up on this site,  a followup interview with Katharine Sands, Literary agent with Sarah Jane Freymann Literary Agency in NYC. , The podcast with Beth is up on the ASJA site. The podcast with Sari Botton, Essays Editor of Longreads is now available for sale on the ASJA Store here.