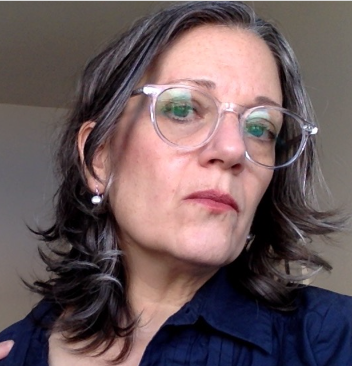 Sign up for my newsletter where I will share publishing tips and tricks, and notify you of my appearances, courses, one-time sessions and more. For writing coaching info and testimonials check out those links.
Also, BIG NEWS:  I am now teaching a 2 week intensive online course on PITCHING for Writer's Digest, and I'm so excited about it, because they asked me to do it, and I developed it from scratch! My next class starts April 4  and ends April 18, and I also taped bonus video tutorials. For all my tips and tricks and resources, sign up here.  
I was delighted to have Sari Botton, the Essays Editor for Longreads as my first guest for the podcast, ASJA Direct: Inside Intel on Getting Published and Paid Well, which is a member's benefit for ASJA members (found under member benefits on the site) , and is available starting next week for $29.99  for nonmembers on the ASJA Store.
In the podcast Sari spoke to me about:
*Opportunities writing for Longreads
*What she looks for in essays
*Submission pet peeves
*Longreads origin
*Submitting  writers for awards
*How she edits
*Hot takes on topics and more
She also covered a few more questions after the podcast.
Erasmus: How did you get your start in publishing?
Botton: When I was a junior in college, my boyfriend and dad both pushed me to apply for the Newsday summer internship, even though I had never written for or edited a college newspaper. I did like to write, although mostly plays. I got the internship. I was put on the arts desk at Newsday/NY Newsday and thrown in the deep end. It was both terrifying and wonderful. After college, I got stuck in a rut writing for trade magazines, but then parlayed my work at WWD into work at W, and back into consumer publishing.
Erasmus: What book has had a big influence on your life and why?
Botton: "Fierce Attachments" by Vivian Gornick is a perfect memoir, and one that resonates for me. I've read it 3 times. "Traveling Mercies" by Anne Lamott touches on the individuality of faith in a way that I — the lapsed daughter of clergy — can digest. "Glory Goes and Gets Some" by Emily Carter Roiphe is a great example of autobiographical fiction.
Erasmus: What was it like working with Cheryl Strayed on the anthology you edited, Goodbye to All That?
Botton: Cheryl had originally agreed to be in Goodbye to All That long before I had a deal, and long before she had finished writing Wild. I got my contract just around the time Wild took off and Oprah restarted her book club for it. I was sure Cheryl would be too busy to write a piece for the book. She was busy, she was traveling, she got sick —but she came through for me in the end. It is once of the most generous gifts I've ever received.
Erasmus: What do you enjoy most about editing essays? What do you enjoy least?
Botton: I really geek out over writing essays, and also selecting and editing them. I love the challenge of finding the way to do the least to someone's writing while making it the best, clearest, and most engaging it can be. What I like the least is that I don't have the time or brain capacity to accept and edit more pieces at once.
Erasmus: Do you have any professional regrets?
Botton: I regret not getting an MA or MFA. I dabbled in MFA programs win my 20s, and didn't go very far. I wish I had studied certain things more formally, and also wish I had that piece of paper so I could easily teach at the college level.
Erasmus: Where do you see Longreads in 10 years? Where do you see yourself?
Botton: I can't really speak for the future of Longreads, except to say that we hope to become more member-supported over time. I hope that in 10 years I've published a few essay collections of my own — not anthologies with other people's work, but my own books of essay.
Thank you again, Sari for your fabulous interview and sharing what you are looking for. This is her guide to pitching Longreads.
 ——————————————————————————