Sign up for my newsletter where I will share publishing tips and tricks, and notify you of my appearances, courses, one-time sessions and more.
Hi everyone.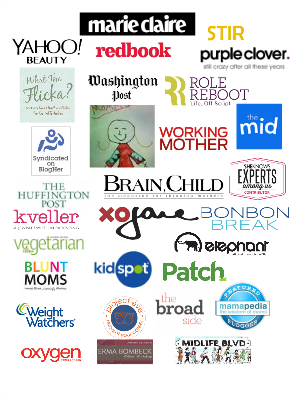 I've decided to add a new series to this site. I'll be analyzing articles to show what worked and why it did (or didn't). As an in-demand writing coach, I do this for my students, and now I'll show you the mechanics of what I do.
For my first article analysis, I'd like to do this one from Salon  by writer, Vishavjit Singh
Singh starts the piece off by writing.
I settled on a rock in Central Park, the New York skyline behind me. A glassy new skyscraper neared completion in its stretch toward the skies. I was striking a few poses in my superhero costume when a young boy perched higher on a rock chimed in.
WHY THIS WORKS: His opening lines get you right into the action. You have a sense of place (Central Park/NY). Next there is an action–he is striking a few poses in his superhero costume–which immediately makes the reader want to know more. And then a young boy perched higher on a rock chimes in (the high perch creates a feeling of insolence, rather than humbleness like one would normally see in a younger child). 
"Captain America does not have a turban and beard," he said. He had a child's curious tone. No malevolence.
WHY THIS WORKS: It's a great statement that shows both the innocence of the child, and also depicts the "foreignness" of the writer. To make sure it is not punitive toward the child, the writer emphasizes that there is no malevolence. 
"Why not?" I asked him. "I was born here. We could have a new Captain America who is Sikh or black or Hispanic."
WHY THIS WORKS: It shows the writer's feelings about nationality and superheroes at the same time and does it in dialogue, which if done well can help a story move forward. 
He thought about this. Finally, he conceded that yes, maybe a black or Hispanic Captain America would be OK. But his brain couldn't make sense of it: Captain America in a turban? Captain America in a beard? He'd never conceived of such a thing before.
WHY THIS WORKS: It builds on the momentary but oh so important relationship of the writer and the child. It shows a bit of how the child was raised to never think of a different formula for Captain America. It is just enough. Getting further into the child's thoughts would not be helpful here and wouldn't move the story forward anymore. We must get back to the writer.
That's exactly what brought me to this park on a beautiful summer day. To make fresh neural connections in our collective consciousness. To leave a new image on the hard drive of that boy's mind.
WHY THIS WORKS: Now we are back to the writer and his motivation. That's where we should be at this juncture in the essay.
The article goes on to depict the author's experiences being Captain America in a Turban just like the title of the essay says (titles are so important). Read the rest of it here.
Let me know in the comments, if you have particular essays you would like me to analyze (must have already been published with a link).
And check out my testimonials.
Stay warm!
Estelle