By Estelle Erasmus
Sign up for my newsletter where I will share publishing tips and tricks, and notify you of my appearances, courses, one-time sessions and more.
It's time for some publishing wisdom.
If you want to be taken seriously as a professional writer, stop using exclamation marks as punctuation. Its the mark of an amateur, and every editor thinks it, even if they don't tell you to your face.
Do you have a blog? Then its fine to use exclamation marks sparingly.  Blog writing is not a formal style—neither is posting on social media—and so it goes by different rules (which is why you will see I used an exclamation mark at the end of this post).
As a former magazine editor-in-chief, I always knew who was a beginner, by their use of grammar, specifically over enthusiastic exclamation points sprinkled throughout their articles and pitches, like confetti.
Many of you know this already, but I think that sometimes it's easy to forget–sort of like using the word "thing" as I mention in this recent post. 
Here's a good rule of thumb to follow:
In his book 10 Rules of Writing, Elmore Leonard stated, "You are allowed no more than two or three per 100,000 words of prose."
Think about that. And then apply it to journalism or essay writing.
If you display too much excitement or emotion in your writing i.e "the dishwasher went out again!" "my husband forgot to pick up the dry cleaning!" "the blueberries from X company tasted awful!' then you risk sounding melodramatic. In addition, the implied impartiality of a journalist also goes out the window with the use of exclamation points, which can make your article sound like a marketing brochure.
Most style guidelines also agree on avoiding it entirely or limiting its usage in articles.
So let's say you just have to have one in an essay or article. In that case, you'll do well to follow the guidelines stated by the Associated Press.
• Place the mark inside quotation marks when it is part of a quote. "It's your anniversary. How thrilling!" the concierge exclaimed.
• Place a mark outside the quotation marks when it is not a quote. My mom took away my IPad"!
• Never insert a comma or a period after the exclamation mark. "Halt!" the general shouted to the officer.
Just  remember, if you want to be thought of as a legitimate writer….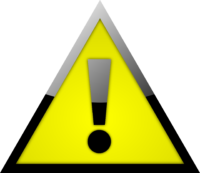 Also, I have exciting news. The essay I wrote about how my daughter had been trash-talking me to her friends last year, was published in Brain Teen literary magazine this month.  Brain Teen has the same publisher as Brain Child, which I've been published in before. But this is the first time I've been in print there (and you know how much I love print).
The essay is called "Behind My Daughter's Trash-Talk".
It begins.
"I recently found out from my close mom cohorts that my eight-year-old daughter has been trash-talking me to her friends at school. "My Mom won't let me have any toys. Only stuffed animals."  What she's omitting is that I allow board games, and that in her hands, pieces disappear, like snowflakes in a storm.
Apparently she has lots to say a bout me. I won't let her get a puppy. Or even a hamster. She can't make (or keep) Slime in the house. She isn't allowed to drink soda or eat candy. (I admit that in my quest for her to have healthy habits I've gone overboard; when she was in preschool, I told her she was allergic to chocolate.)"
Later In the essay, I write: "She's morphing into a preteen before my eyes with a Gulf Stream gap between the young girl she is now and the toddler she once was."
To read the rest buy the issue by clicking on this link.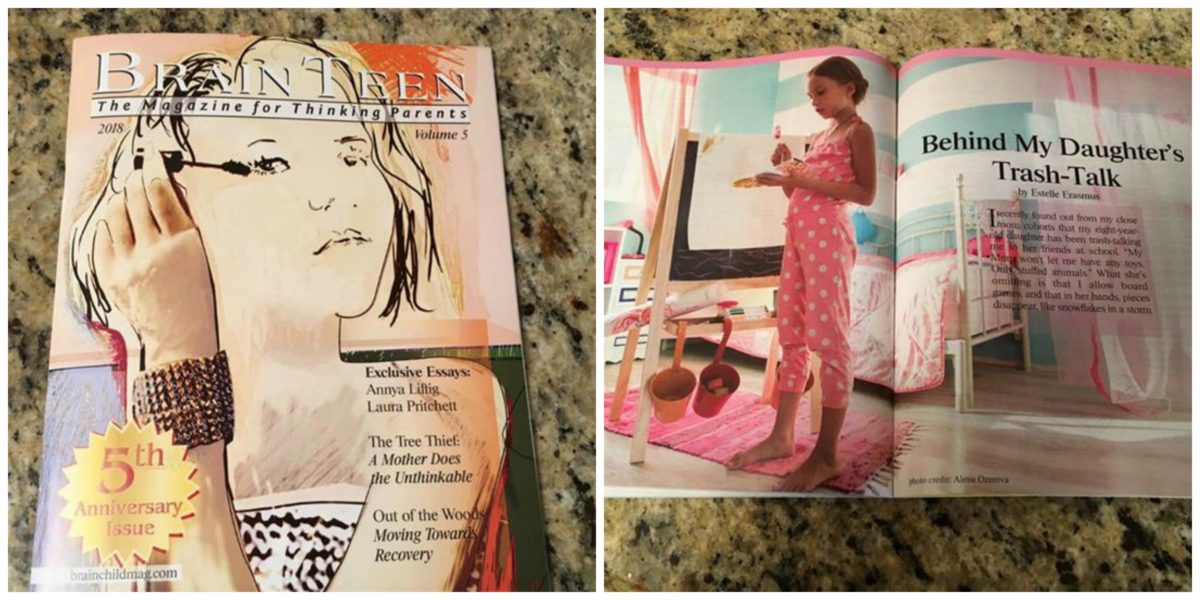 Don't forget to follow me on Facebook and Twitter.  Check out my testimonials page if you want to work with me.
I'll be back in the New Year with more publishing advice.
Happy Holidays and a Happy New Year! (Remember, I said it's ok to use exclamation marks for blog posts).
Estelle