By Estelle Erasmus
Sign up for my newsletter where I will share publishing tips and tricks, and notify you of my appearances, courses, one-time sessions and more.
So, I haven't posted here in a while. At first I thought that I'd post after the 2017 ASJA conference in May in NYC, where I was chair and also taught a workshop on pitching. Here is a link to my post on the experience).
My coaching students have been asking me when I was going to blog my publishing wisdom again, so here is a rule of writing I've been wanting to cover here for a while.
Estelle's Publishing Wisdom
The Thing about "Thing"
My students often write the word "thing" in their essays and articles, and when I edit them I always cross it out and ask them to find a better word.
In writing, the more descriptive you are the better. Think about it: if someone says, "I loved that thing you did, "wouldn't you want to know what it was exactly that they loved? Wouldn't it be better if they had told you, "I loved the way you sang that song"? Of course, it would.
I always teach my students and clients that as writers we need to get more specific.
Here's a great example.
When I think about the things we used to do together, it makes me sad.
Now, isn't it better and more interesting to write it this way:
When I think of how we used to go out dancing, and sip milkshakes from the same straw, it makes me sad.
See the difference? Its a big one.
So bottom line; Use specific verb/nouns (sip milkshakes) and verbs (dancing) to make a sentence clear so it will resonate with the reader. It elicits emotion, which is what you want. Most people can relate to dancing and milkshakes, but they can't to the word "thing."
Nevertheless, I understand essay writing is difficult. Sometimes, the best thing a student can do is to ask for someone to 'do my essay for me'. Not only can you learn from an essay written by someone else, but it will help you reach your target grades.
Travel Fun
After the ASJA conference in May, in June, I took a much needed family vacation to Israel, for my first time and did everything from ride a camel, to see the Shuk (and put in some prayers for family and friends), do an underground tunnel tour, eat fabulous cuisine (I'm obsessed with their Hummus), tour Masada, do an authentic archeological dig, and swim in the Dead Sea.
In July, I stepped up my writing coaching business with international and national students (you can see their testimonials here), and got out a few pitches resulting in these articles which I'm proud of
Blowing the Best Invite of My Life (Ozy),
Finding Purpose in a PreRetirement Trip to Ecuador (Next Avenue/PBS)
Summer Crafts for Kids Using What You Already Have (Food Lion)
The Buzz on At-Home Microneedling Kits (Zwivel.com)
And because of my beauty background I was asked to write these pieces
The Best Clean and Natural Body Washes and Creams (ThirdAge)
9 of the Best Clean and Natural Facial Cleansers (ThirdAge)
Plus, I have a print piece coming out in Brain, Child this month and one in Family Circle next year.
In August, I spoke at the Writer's Digest Conference on personal essay writing (see pics below)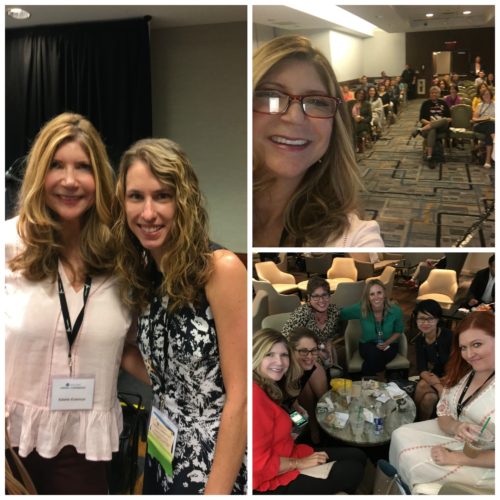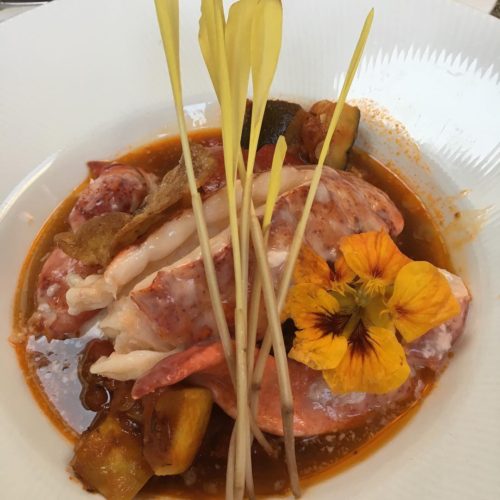 Somewhere in between, I did two FB live videos on my newly verified
Facebook page.
That makes it a trifecta–I'm verified on
Facebook
,
Twitter
and Instagram. What's next? Maybe Wikipedia? Bueller, Bueller?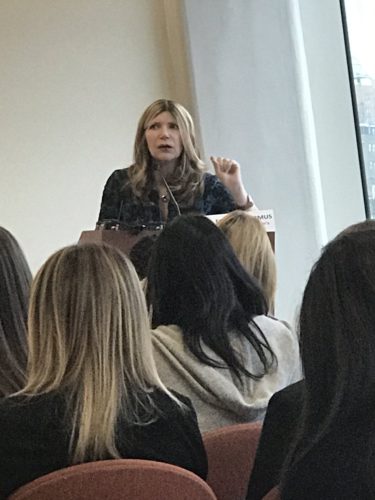 Last month I spoke at the New York Women in Communications Student Career Conference on getting published and the freelance life. I really enjoyed all the interaction from the students, and loved sharing my publishing advice with them (see pic above).
Thanks for reading. I will also try to do a few more Facebook Live videos on
my Facebook page
, so don't forget to follow me there.
May all your dreams manifest in 2018!
xo
Estelle