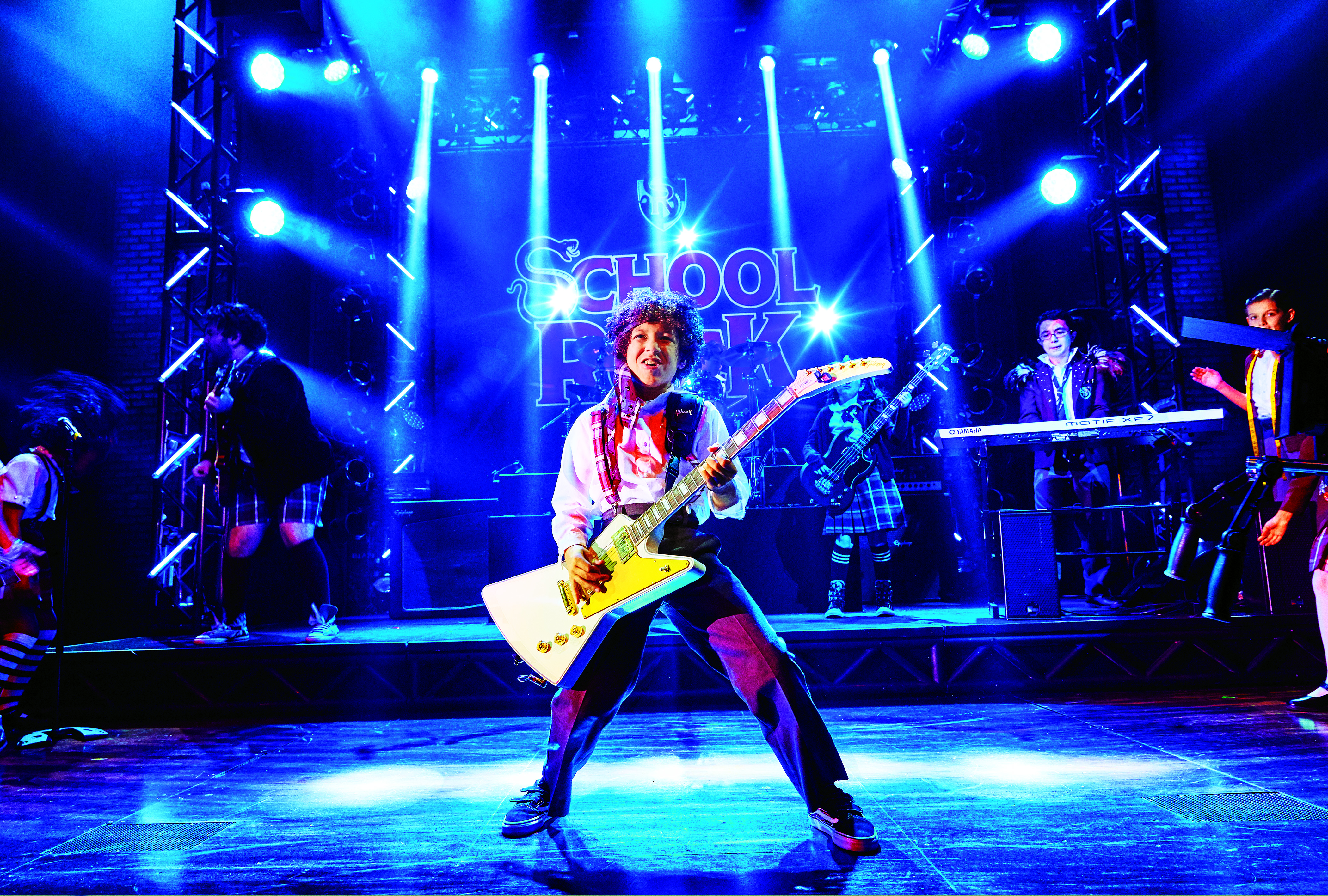 By Estelle Erasmus
I love Broadway shows. I mean my best guy friend from childhood is a serious Broadway show producer (Beautiful and Dear Evan Hansen), and I grew up going to shows with my parents and sister (Shenandoah was a particular favorite).
It's no wonder that I want my daughter to love Broadway, too. When we received an invitation to see School of Rock—The Musical at the Winter Garden Theatre we jumped at the opportunity. First, it's Andrew Lloyd Webber (of Phantom of the Opera) fame's latest show, and second, my daughter and husband loved the smash 2003 hit movie with Jack Black in the lead.
Based on the hit film, School of Rock – The Musical is a hilarious new musical that follows Dewey Finn, a failed wannabe rock star who decides to earn a few extra bucks by posing as a substitute teacher at a prestigious (snooty) prep school. There he turns a class of straight-A students into a guitar-shredding, bass-slapping, mind-blowing rock band. While teaching these pint-sized prodigies what it means to truly rock, Dewey falls for the school's beautiful but uptight (think librarian in those rock band videos) headmistress, helping her to rediscover the wild child who lurks within.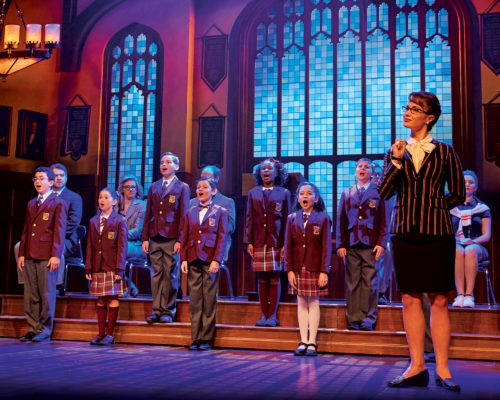 School of Rock features 14 new songs from Andrew Lloyd Webber, all the original songs from the movie and Broadway's first-ever live kids rock band. Vanity Fair cheers, "Fists of all shall be pumping!"
I thought the show really took flight once the kids came on stage (a little too late in the first act for my taste).  My favorite song was a rompin' and stompin' rendition of a rebel-rousing rock anthem called "Stick it To the Man" which the little actors and actresses seemed to enjoy as well. And Jenn Gambatese, playing the headmistress, Rosalie, has a coloratura range, and she was just as good singing  "Here at Horace Green" and  "Where Did the Rock Go?"  as well as a Stevie Nicks ballad.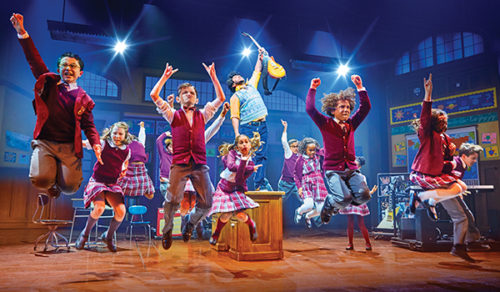 The child performers entertain like it's their job,—and it is. They do practiced dance moves with abandon and sing with gusto. Even more impressive, they all play their own instruments (a point the director made in our after-show talk back with the young artists).
My daughter said "I like the guy with the curly hair playing the white guitar the best" (pictured).  The child actor she is referring to has a beef with his workaholic dad. Actually all the kids just wanted their parents to listen,  as they implore in the song "If Only You Would Listen". With the help of Dewey, and with the music he brings out of them (I also like that the show emphasizes Dewey isn't forcing them to do anything, just making use of their natural talent) they can finally do just that. The evening we attended, an understudy played Dewey, and usually, I can tell the difference when that happens. In this case, I thought he was superb and matched the energy of the rest of the cast.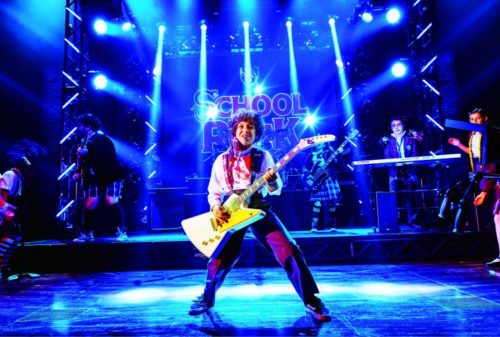 This is the perfect family show to see.  Just make sure you have the kids take bathroom breaks beforehand (the show is long at 2 hours and 30 minutes with just one intermission).
School of Rock is a New York Times Critics' Pick and "An Inspiring Jolt of Energy, Joy and Mad Skillz!"
Visit schoolofrockthemusical.com for show times and to buy tickets. Prices start as low as $59 and Orchestra seats go as low as $89. The Winter Garden Theatre is at 1634 Broadway (50th and Broadway).
What to Know Before You Go: The show is recommended for children ages 8 and up. Children under 4 are not permitted in the theatre.
Follow School of Rock on Facebook at @schoolofrockmusical, Twitter: @Somusical and Instagram: @somusical.
And Rock On!
Disclosure: I received complimentary tickets to attend the show. As always, all opinions are my own.