By Estelle Erasmus
I've been a music geek and Broadway geek from way back before Glee became popular.  As a preteen and teen I studied opera and show tunes, and was often found singing Barbra Streisand songs from Funny Girl and On A Clear Day You Can See Forever, or old show tunes like "Summertime" from Porgy and Bess or "People Will Say We're in Love" from Oklahoma.
I want my 7-year-old daughter to appreciate show tunes, too and  that's why I accepted an invitation to attend the Broadway Playhouse and Backstage Tour at the Kaufman Music Center late last month.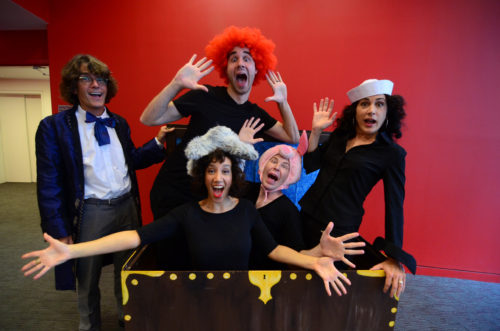 My daughter had a great time hobnobbing with the artists and listening to the songs of George & Ira  Gershwin at Merkin Concert Hall (129 W 67th Street, between Broadway and Amsterdam) . When we first arrived, the cast taught the kids a song, which they later sang together, and then we had a brief backstage tour. My daughter loved seeing the wardrobe housing the costumes for the shows.
What I especially love is that The Kaufman Music Center does a remarkable job with kids. Besides getting a short lesson in music history, during the show the members of the cast invite the  children on stage to play games and join in the performance as "helpers",  guided by the talented artists in the company.
I am offering a 4-ticket-pack giveaway to this show: March 5th.
Sun, Mar 5, 11 am
Kaufman Music Center's Broadway Playhouse: Alan Menken
A whole generation of children has grown up singing Alan Menken's songs from beloved musicals and films including The Little Mermaid, Beauty and the Beast, Aladdin and Pocahontas. His music has captured the imagination of millions and won him eight Academy Awards, eleven Grammys and a Tony Award. Families are invited to "Be Our Guest" at Merkin Concert Hall, where kids will discover a "Whole New World" with beloved characters. Some children will be invited on stage to join the cast and play characters from Beauty and the Beast.
To enter this random drawing , leave a comment below and follow me on Facebook at Estelle Erasmus.  The winner will be notified on February 25th.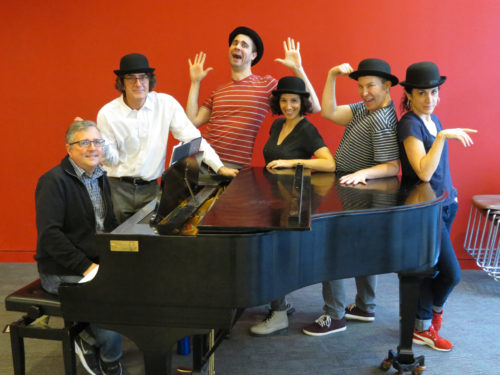 Sign up for my newsletter where I will share publishing and writing tips and tricks, and let know you of my appearances, courses, coaching, webinars, events, and more. For writing/editing coaching get in contact with me here.
Writer's Digest UniversityAnd don't forget I am teaching a course starting  March 30th on writing personal essays with Writer's Digest. Sign up now and get published like my students have!
And register for the ASJA Conference. With over 40 top editors, agents and publishers speaking in panels, workshops and one-on-one sessions, you won't want to miss it. Early bird rates still apply