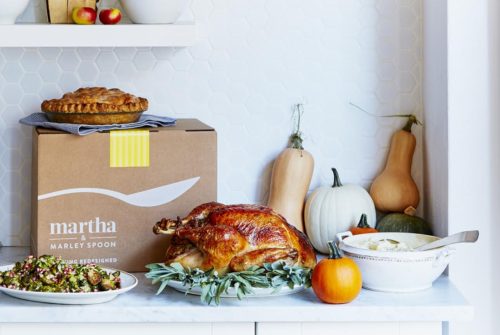 By Estelle Erasmus
Are you fighting the crowds by Thanksgiving to schlep home a turkey? Or, are you like me, someone who would rather just book a restaurant? Well, there is another option.
Look to Martha for help. That's right, the American cooking icon, Martha Stewart. If you've been reading articles like this marley spoon vs home chef review, you'll know plenty of information about meal kit subscriptions.
She is offering Thanksgiving Boxes delivered directly to your door through her newest venture, Martha & Marley Spoon meals. This kit is the first-ever complete Thanksgiving dinner for 8-10 people (so invite friends and relatives) to be sent by a meal kit company.
So What's In the Box?
You get a whole 12-14 lb. free-range succulent turkey (from Goggle Farms), plus portioned ingredients and recipes so you can cook three delicious sides and Brown Butter Apple Pie.
Wondering what those sides are?Martha's Classic Stuffing (a sweet and savory combination of fragrant fresh herbs and dried cherries), Big Martha's Mashed Potatoes (a delicious recipe from Martha's mother, including her secret ingredient, cream cheese), Roasted Brussels Sprouts (tossed with juicy pomegranate seeds and a punchy warm apple cider vinaigrette). Yum!
Even better: Each kit includes step-by-step instructions as well as her best tips on saving time and stress, so you can relax. If there is any leftover turkey, don't worry Martha has you covered (she's provided her best turkey sandwich ideas for lunch the next day).
"This special kit really takes the guesswork out of cooking a great Thanksgiving meal. We've given you the ingredients for the perfect turkey dinner and you can add a few of your own dishes to keep your favorite family traditions alive!" said Martha Stewart.
What's so great about it is you don't have to log in hours fighting the crowds at the supermarket, or lugging a heavy turkey and bags of groceries home.
The Martha & Marley Spoon Thanksgiving Box is priced at $179, including the turkey, and $119 for a sides-only box; free delivery is available nationwide. And included with your purchase is a 1 year (10 issue) subscription to Martha Stewart Living.
By the way, I've already tried her family meal plan, from the Martha & Marley Spoon weekly subscription service, which included yummy offerings like Corn and Sweet Potato Chili with Pinto Beans and Cheddar Cheese, Basil and Chicken Fried Rice (pictured below), and Shrimp Tostadas with Black Beans and Lime Yogurt so I can vouch for the freshness of the ingredients, and the simple deliciousness of the meals.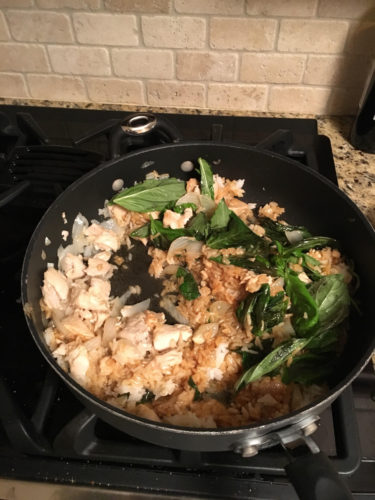 The way it's packaged is genius: brown paper bags hold the vegetables, and dry goods. Meats are packaged separately and stored in the box with ice packs, so everything arrives safe and ready to use.Plus, big recipe cards make it easy to follow Martha's instructions-and a little hand holding when I'm cooking always helps.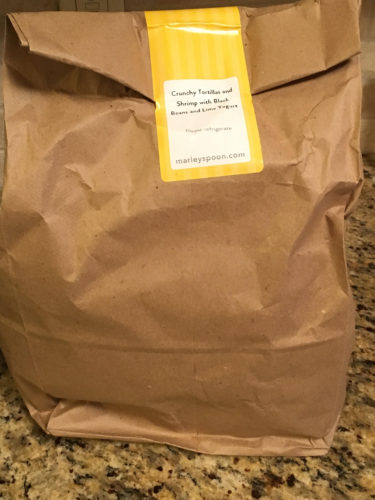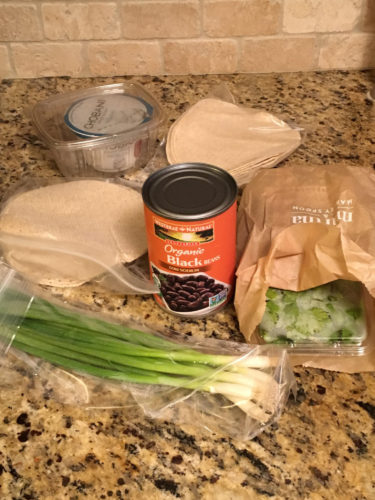 For the Thanksgiving Box, order by Tuesday (November 15th) at Martha & Marley Spoon to get in your order in time to give thanks.
As Martha would say, It's a good (and tasty) thing!
Before you go don't forget to sign up for my newsletter where I will share publishing and writing tips and tricks, and let know you of my appearances, courses, coaching, webinars, events, and more. For writing/editing coaching get in contact with me here.
Disclosure: I received sample meals from Martha & Marley Spoon to try. All opinions are my own.