Sign up for my newsletter where I will share publishing tips and tricks, and let know you of my appearances, courses, sessions and more.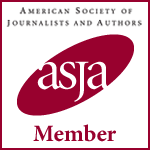 Hi everyone,
I can't believe it's nearly November 1st. Where did the time go? Before we know it Thanksgiving will be knocking on our door, and then the Holidays. It's crazy, but that's the way it goes. Didn't someone famous once say when you have kids the days are long, the years are short?
Anyway, lots to catch you up on. So I'll start with my biggest news…
I'M CHAIRING THE AMERICAN SOCIETY OF JOURNALISTS AND AUTHORS (ASJA) 2017 CONFERENCE
The theme of the conference is Pivot. Publish. Prosper and I'm very excited about my role, with the support of the ASJA board. The conference will take place at the  Roosevelt Hotel in New York City, May 5-6, 2017 .  Here's more about the conference. 
If you don't already know, ASJA is the oldest and most prestigious membership organization for journalists, nonfiction writers, authors and creative nonfiction writers.  To start your application for membership, apply here.
A little history: I've been a member of ASJA since 1997, and have had various levels of involvement in the organization since that time (I contributed a chapter to the ASJA Guide to Freelancing, was New York City Programming Chair back in the early aughts, have spoken at the conference,  most recently this year;  moderated a panel this year, and led a special interest group forum this summer on how to get published). The invitation to chair the 2017 Annual conference came about in an unusual way (story of my life, I suppose).
I had written a  piece about ASJA for The Freelancer. This is the article, and it was one of the main reasons one of the reasons I was asked to Chair the conference.
I'm thrilled with the keynotes who have accepted our invitation to speak (check them out)—For nonmembers day Jenny Blake, Former Google executive and author of PIVOT: The Only Move that Matters is Your Next One (Portfolio/Penguin Random House) and Andrea King Collier, author of  Still With Me… A Daughter's Journey of Love and Loss  (Simon and Schuster.  And for members day: Vanessa Hua, author of Deceit and Other Possibilities (Willow Press ) and Lane Shefter Bishop, CEO of Vast Entertainment and author of Sell Your Story In a Single Sentence: Advice from the Front Lines of Hollywood (W.W. Norton)— and I'm tapping into an amazing pool of talent in the writing community to develop fantastic sessions and content for both members and nonmembers day. There will also be several fun surprises, because as those who know me, I think its' important to mix fun with work and connecting with like-minded people.
I will have registration info shortly, and will post it here. In the meantime follow ASJA on Twitter a@ASJAhq, on Facebook and sign up for their email notifications.
Let me know if you are coming, if you are signing up for membership (you can email me about a referral), and what you want to hear or learn about at the conference.
Talk soon and happy Halloween!
Estelle
Don't forget to follow me on Twitter at @EstelleSErasmus. I'm verified there, now!