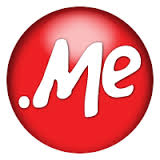 By Estelle Erasmus
Disclosure: This post was inspired and sponsored by Domain.ME, the provider of the personal domains that end in .ME. As a company, they aim to promote thought leadership to the tech world. All thoughts and opinions are my own."
How did this widely published, former magazine editor-in-chief of five national consumer publications get into the business of blogging and brand partnerships?
The answer is through a very circuitous route. Here is my personal experience creating, building and monetizing my blog.
I worked as a magazine editor when there was no social media, and the Internet, as we know it today was in its infancy. From the 1990s to the mid aughts, I hired the writers, edited the articles and wrote the cover lines that actually sold the magazines. I worked with art directors to get the look right; I attended and ran photo shoots, and I wrote my own articles, stories and columns.
After the birth of my daughter in 2009, in midlife, I felt my creativity was on hold, mainly because I was putting all my energy into learning how to become a mother. And, yes, you do have to learn some aspects of mothering—or at least I did.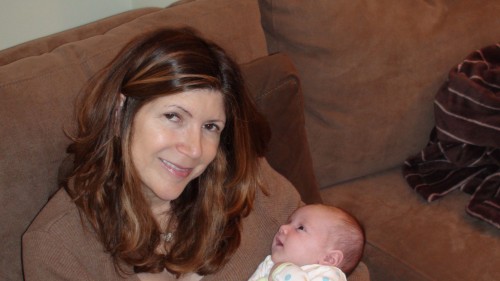 The Birth of a Blogger
I got into blogging in 2012 after my experience being cast as a reader in the inaugural New York City production of the show Listen to Your Mother.
Many of the cast members in the show and the producers were bloggers (like Holly Rosen Fink, Patty Chang Anker and the creator of the show, Ann Imig) , and although I had never thought that I would want to write for free, the idea of writing only what I wanted to write was empowering. At the time, I wanted to write about my journey through midlife motherhood. Coming from magazines my online reputation was important to me. If you are interested in starting your own blog though, then you have to realise that there is a lot of effort that goes into starting a blog. It's not just about writing something that you are passionate about, but also getting the right web hosting provider sorted (such as using someone like this cpanel hosting provider). The best way to start your blog is to plan everything out first. If you aren't to sure about what options out there for you there are review sites, like best hosting canada, that can help you find the best hosting site that fits you. Over time, you may notice that there is more that you want to accomplish when it comes to your blog. You may come across the idea of growing your audience, increasing traffic or even updating your website which you never thought about initially. A friend of mine recommended I looked into marketing specialists such as NGP Integrated Marketing Communications if I was serious about making these changes, which I was. There is always room for improvement and I felt that there is no better time like the present to start. Your brand is an essential part of any business, as it is where your reputation will be created.
As I built my personal brand, I wish I had known about Domain.ME. Did you know that .ME provides bloggers and business owners with the space you need to build your personal brand and create a captivating online persona that's a direct reflection of you?
What's also fascinating is that Domain.ME is a domain name provider that allows anyone (personal and/or business) to create a unique, safe identity online with a domain ending in .ME. And .ME domains are great for personal websites, such as blogs, online portfolios, or aliases for social network profiles. People can register a domain name through one of 190 accredited registrars that operate as .ME resellers.
I called my blog Musings on Motherhood & Midlife and gave it the subhead: A Journalist's Transformative Journey. Because that's what it was.
Back then, I wrote about my adventures through motherhood and midlife—the humorous and the serious. I covered parenting, humor, lifestyle, travel, fashion, beauty and social good. I shared my unique perspective: the wisdom of midlife, coupled with the challenges of early motherhood.
My first year of blogging, I was named a BlogHer Voice of the Year Honoree for an advocacy piece I wrote while I was on the board of the national nonprofit Mothers & More. I was honored again in 2013 and again in 2015, making me a 3-time BlogHer VOTY.
Skills That Built My Business
Many of the publications I edited and wrote for are now defunct, but I honed many of the skills that I use in blogging and writing today. Because I cut my teeth at a weekly magazine (my first job in publishing was at Woman's World), I'm a fairly fast blogger. I know what is important in a lead and can put a personal spin on a sponsored post. As a journalist, and longtime member of The American Society of Journalists and Authors, I also learned the importance of fact-checking even the tiniest details in my articles.
Early on, I got a helping hand from the blogging community through guest posting for The SITS Girls, and Five Minutes for Mom and Mamapedia.
I am a member of every major brand/blogger network, including Social Fabric (Collective Bias), One2One Network, Clever Girls, Sway Media, and the BlogHer Influencer's Network. However, I am very selective about the sponsored posts I write. I feel that it dilutes your content if you are always shilling one thing or another. That's why I make sure that I love what I write about. I've also been a 2015 and 2016 National Geographic Kids Insider brand ambassador, a SheKnows Parenting Expert and I'm a former member of the Traveling Mom Network. In addition to monetizing through sponsored posts, I also do consulting and editing work.
My BusinessHas Grown
But as my daughter has grown, so has my blog, and my writing career.
I actually occupy a unique niche in the blogging and writing arena, because I'm a hybrid—someone who comes from traditional media, has conquered digital media and is a blogger and a widely published journalist and author and writing/editing coach. My recent writing has been featured in The New York Times, Vice, parenting.com, Newsweek, Redbook, Brain, Child, For Her/Aleteia, Salon, Vox, Good Housekeeping, Psychology Today, and The Washington Post, among others.
These days, my blog is on my website which is under the name http://EstelleSErasmus, and to help with my personal branding I've used the handle @EstelleSErasmus, for Twitter, Instagram and Pinterest. I'm on to a good thing because Domain.ME uses the same handle @domainME across all social networks as well.
Because my readers are thirsty for my publishing knowledge, my blog has become something of a compendium to share my writing and publishing experiences; providing tips and tricks like this post about how to pitch a publication, and this post about connecting with editors on twitter, and this post about how I got into the New York Times' Metropolitan Diary column because that is what my readers clamor for. They also sign up for my newsletter, to be the first to know what courses, tips and information I'm offering.
Above all, I'm all about customizing my reader's experience—just like .ME domains.
So if you are looking to customize your blog or business consider the dotME extension.More than a million people and business use it to personalize their business or create their own, personal, online destination. It's also a great choice if you are rebranding.
Because who doesn't want to reinvent themselves from time to time?