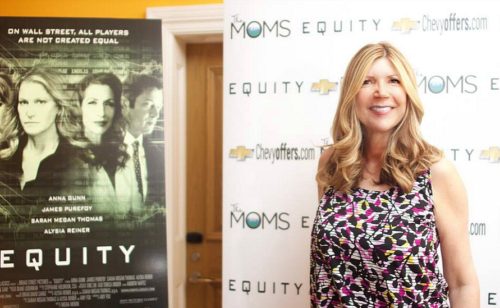 By Estelle Erasmus
As a journalist I get lots of cool opportunities, and as a blogger I get even more. So I was thrilled to attend a screening of the first film from Broad Street Productions called Equity right before it opened in NYC on July 29th (It's playing at the Angelika and at Lincoln Plaza Cinemas (click here for show times), distributed by Sony Picture Classics).
What I was excited about was not just the film but that it featured Alysia Reiner (you know, Fig from Orange is the New Black), an award-winning actress, who also happens to be from my Listen to Your Mother NYC Cast, back in 2012, where I got to know (and adore) her and her prodigious talent.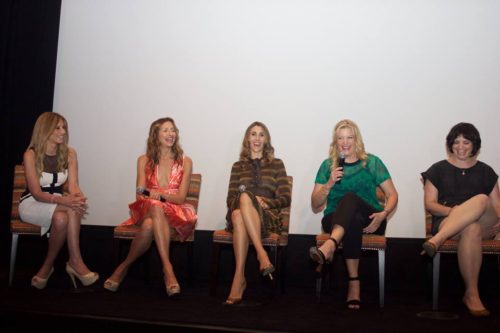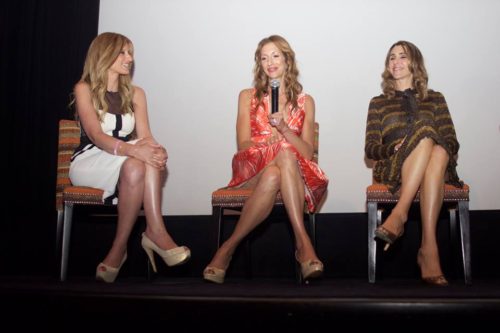 Back to the film, which I saw courtesy of the The Moms #EquityMoms.
Equity—a Sundance and Tribeca 2016 Film Festival Selection— is a delightful tour de force about women on Wall Street. It stars Anna Gunn (Breaking Bad) in the role of Naomi Bishop a high-powered Wall Streeter with a strong track record, and the all-encompassing high stakes game of navigating a controversial  tech IPO in the post-financial crisis world, where loyalties are suspect, regulations are tight and the pressure to bring in "big money" remains high. She is dealing with betrayal on the highest level, and has a subordinate/protegé, (played by Sarah Megan Thomas) who harbors ambitions of her own.
Add to the mix her high school friend, Samantha Ryan (Alysia Reiner) turned Justice Department investigator, who wants to bring down one of the frat-boy men who gets tips and plays dirty. The movie gripped me with its intrigue and plot and didn't let go till the end.
What I most loved about the movie—besides seeing Alysia do her acting thing, which is SO GOOD is….
Naomi, the lead in "Equity" said that

money  is good

(without reserve or shame).

It is not a dirty word

. And it is fine to be an ambitious woman.
Preach!
Another reason to love Equity: it got much of its funding  from real-life finance professionals—mostly women.
Rush out now to see Equity at The Angelicka or Lincoln Plaza and check out http://equitythemovie.com
Let me know what you think. And, like the message in the movie,  ask for what you want and the world is likely to give it to you!
Thank you to The Moms for this opportunity to see Equity.
Stay tuned for a publishing focused post very soon, with more of my tips and tricks.
And if you haven't yet (and why not?) sign up for my newsletter (below), so you don't miss a thing.
XO
Estelle