You've been asking and I've been listening. Going forward I will be focusing on mostly ?#?writing? ?#?editing? ?#?publishing? advice on this blog. Sign up for my publishing wisdom here.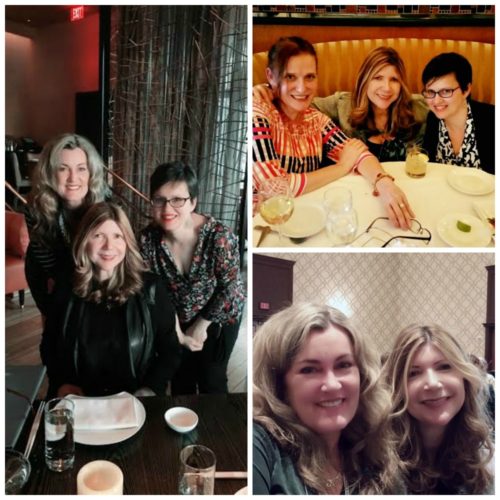 By Estelle Erasmus
I recently got back from a trip to Hong Kong and Thailand, which our family took over Spring Break. I had one day at home and then I headed out to the Erma Bombeck Writer's conference for a long, luxurious weekend of writing immersion. I even got to meet one of my idols Adair Lara. Added bonus: in a speed dating for writer's session, I met with writers and gave them advice on how to get their start getting published online. Here are some of the pearls from my session. Writing can be done by anyone, however, some people, especially those who aren't native English speakers find it hard to write for an English audience, somewhere like Effortless English Club that could help with that issue.
After a one week break, it was off to the Blogger's at Midlife Conference BAMC16. It was in Vegas baby, and I was thrilled to be presenting with Susan Maccarelli of Beyond Your Blog, with Jill Robbins as our moderator. Our talk was on the Art & Craft of Writing and Placing Personal Essays.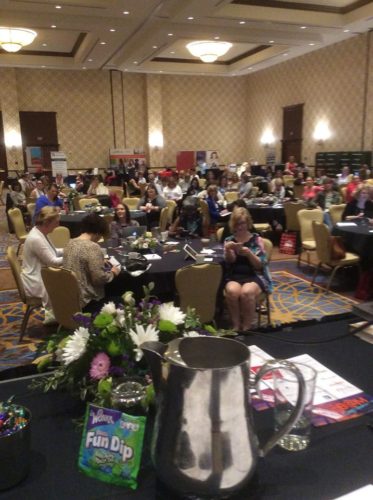 Susan and I took turns answering the questions. One of them was: How can you tell the difference between a blog post and a personal essay? I made the point that a blog post is more casual, whereas a personal essay in a credible publication like The Washington Post, or the New York Times, or Salon, or a glossy magazine normally has an narrative arc to it, and often (although not always) more of a literary flavor (think Modern Love). Personal essays are typically more challenging to write than a simple blog post, also. That is why so many people tend to struggle when it comes to producing essays, and why services like customwritingservice are so popular among many essay writers.
As a way to demonstrate a casual approach, I gave the example that a blogger would mention what they had for breakfast. Let's just say that there is no fury like a blogger that feels scorned. Since I didn't fully have time to explain what I meant, I will leave this example of a post I wrote for BlogHer about personal essays which elaborates on what I was trying to convey.
Here are some of the other tips, I shared at the conference.
*Write the story only you can write. Actually, the older you are the better. Why? Because you have more stories to tell, more to share and wisdom gleaned along the way.
*To Find Story Ideas: Check Twitter for trending topics and follow news sources. It's always helpful if you can peg your personal essay to a celebrity event, timely news, or something provocative that makes an editor take notice.
*Work with Your Words: Change out boring, ordinary words for more interesting words. Check your writing and see how many repetitions are in there. Keep a thesaurus handy and switch out pedestrian words (amazing, happy, sad, glad, marriage) for others that will add to the sensual description in your essay. There are luckily a lot of awesome resources that you would find interesting when looking for ways to change your words, for example, relatedwords.org and emergencyessay.com, as well as other resources, could make your essay stand out.
Get Rid of Most ly words-adverbs. Remember: strong nouns and verbs add up to a powerful essay.
Create a Structure. When my editor at the Washington Post assigned me an update on a story, My Child is Out of Control, I struggled on how best to do it until I came up with the idea of a report card and grade for each of us.
How Should You Pitch a Publication?
In general, keep your pitch to 250 words or less. Start by complimenting the editor on a piece they have written, or that recently ran. Then explain your idea—which should be an idea, not a topic . Don't say, "I'd like to write about the conflict in the Middle East." That is a topic. Say, "I'd like to write about the astonishing relationship between an Israeli amd Arab family and how in the midst of war they managed to unite their neighborhood through their share-a-ride service through the toughest parts of town. I have access to both sides plus commentary from the local rabbi and emirate who were against it at first but have now banded together to support this peace-making endeavor." See the difference?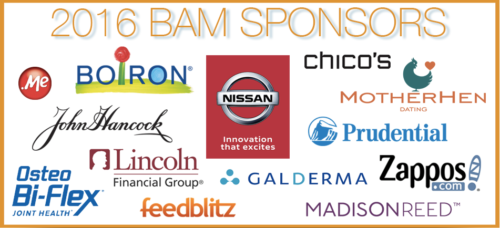 I loved the sponsors at the conference: Madison Reed, helped me touch up my gray roots before I went on the podium to speak, Galderma gave me lots of ideas for stories about cosmetic procedures, Chicos offered us a lovely tote bag (which ended up holding my makeup, after my makeup bag broke), Feedblitz gave great email marketing lessons, Boiron provided homeopathic help (and a fabulous app), and so much more.
Thanks to Anne Parris, Teresa Kindred, Beth Rosen and Sharon Greenthal for having me speak at the conference, and for doing a stellar job with the event.
Also, before I forget…
See: if you go to see one movie for mothers day, make it the Mother's Day movie (with Kate Hudson, Julia Roberts, Jennifer Anniston and a slew of other popular actors). Courtesy of #SertaMoms I not only saw the movie but had a front row seat to Kate Hudson and Gary Marshall (who is a legend). Kate spoke with great intelligence of her role in the movie and her hopes and dreams for her son.
Read: Also, many of you know that before I was a magazine editor-in-chief, I was a beauty editor. And looking good is never too far from my mind. Check out this piece I recently wrote for Zwivel.com about a Thermage treatment I had that compressed the years, in real time.
Next Up: I will be co-moderating (and participating in) a panel at the ASJA meeting next month. Check out the fabulous speakers and my wonderful co-moderator.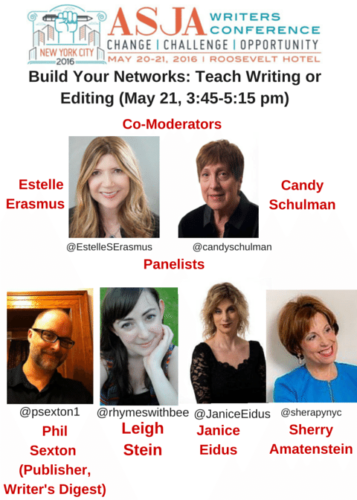 For information on my writing coaching services (and why I'm called
"publishing on steroids" go here).
And finally, check here, for all my Publishing/Writing Advice Tips.
See you on Facebook and Twitter
If you like this…