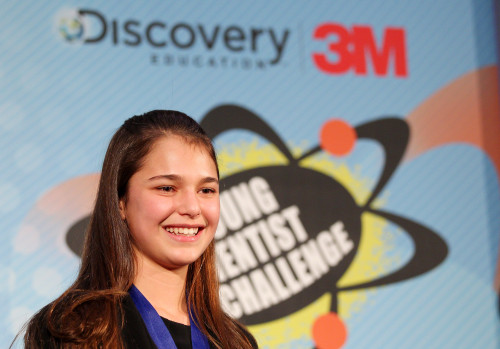 By Estelle Erasmus
I'm a huge advocate for STEM centers and programs. My daughter's school has one, and I'm so glad. The future for girls who want to advance is in Science, Technology, Engineering and Math.
I was always afraid of math, and it didn't help that I had one influential teacher in sixth grade who didn't think that girls should do math. Her "lesson" stayed with me, and I followed my natural inclination towards English, Social Studies and ultimately, Communications.
Still, I wonder how many students might have been held back in their progress by that teacher's bias.
That's why I was thrilled to hear from the MOMS about the 3M STEM Young Scientist Challenge, because I want to bring attention to the importance of STEM education.
The Discovery Education 3M Young Scientist Challenge is the nation's premiere science competition for grades 5-8. Through the program, young inventors have the once-in-a-lifetime opportunity to work closely with a 3M Scientist Mentor, compete for $25,000, and earn the title of "America's Top Young Scientist."
For more on the program (including submission guidelines, tips from previous winners and complete rules) please visit the website here:
Submissions will be accepted through April 13, 2016.
Good luck to your budding scientists!
This is a sponsored post on behalf of 3M. All opinions stated are my own.