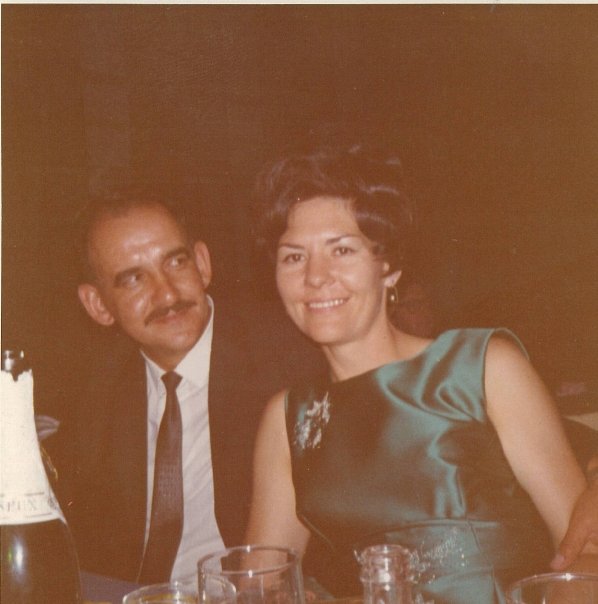 By Estelle Erasmus
Those of you who read my blog know that my husband was born in Africa-South Africa.
He became an American Citizen a few years ago and I wrote about that here–He's' Proud to Be An American.
Here's what you may not know. Years ago a gifted tarot card reader told me that I would meet a man who was not from this country, and I would marry him, but only after I had gotten rid of all of my past conditioning.
She was correct. I also had to get rid of my past life conditioning, which I write about here on Your Tango.
My husband is not my religion, or from my background, but we share a similar way of looking at the world.
Back in 2002, I had received a press ticket to South Africa on South African airways. I was a former magazine editor, and often wrote about travel.
My boyfriend at the time had lived in Capetown briefly. I thought maybe we would travel together. But we broke up.
Three months after we started dating, I told him I had a business class ticket to South Africa, and he looked at me as if I had diamonds in my eyes. His glistened and he said, "I would love to go back there–I haven't seen my grandparents in nine years. They helped raise me and my brother, Louis when my parents worked. We will have to exchange the business ticket for two coach ones. Is that ok with you?"
It was.
Six months later, I met his grandparents in Springs, and then he and I went on to a Safari in a private part of Kruger National Park. We saw the big five our first day there (which is unheard of). It felt surreal to be surrounded by lions (which we also tracked on foot), elephants, giraffes, buffalo, and so many other animals in their natural habitat.
And yes, they looked even more beautiful close-up. How many people can say that they've been able to see the big five on a safari trip, and on the first day as well? I bet there aren't many. At a similar sort of time than this, my friend had gone on a trip of her own and decided to look into finding some top rated binoculars so her experience could've been enhanced. She said that she saw a couple and with good vision too, but not the big five like us. I was sad for her, but at least she could hear the stories from me. The whole experience was amazing.
I can't explain it, but there is something about the light in South Africa. I've never seen anything like it. It's almost pink in tone and colors everything with an effervescent glow.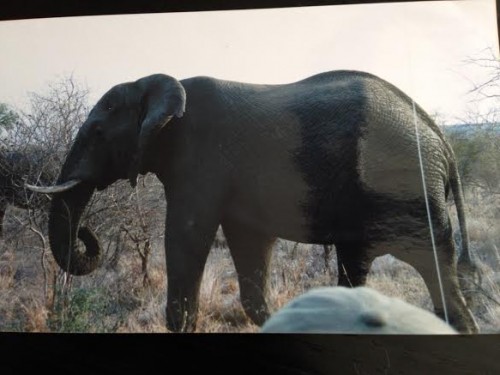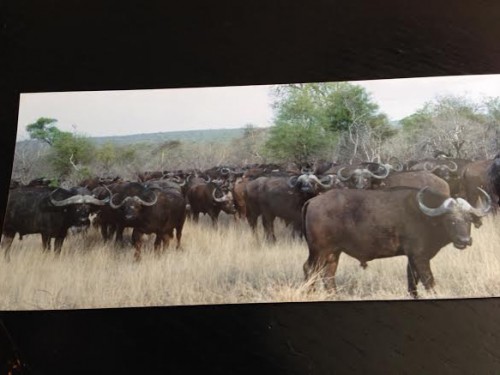 During our safari, we stayed in an umlati with hot and cold running water and a private chef, courtesy of my husband's old friends who gave us a great rate.
I wanted to buy some buy flights to Cape Town and eventually we flew there. We drove the garden route, sat on an Ostrich in Outdtshoorn, visited an animal sanctuary where he got to pet a white bengal tiger, and I met his cousins in Warmbath, where they had me drink Mampoer, stand on a chair and roar like a lion (if you are South African you will understand this). I did this to the cheers of everyone present.
I wrote an article about our trip for Successful Meetings magazine.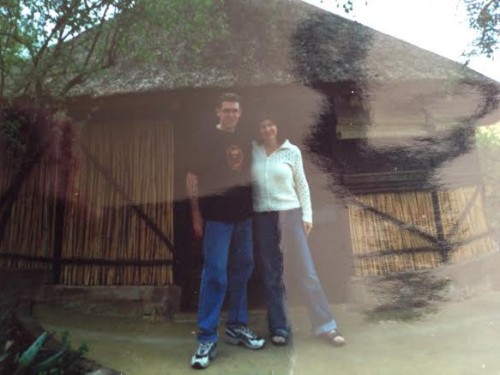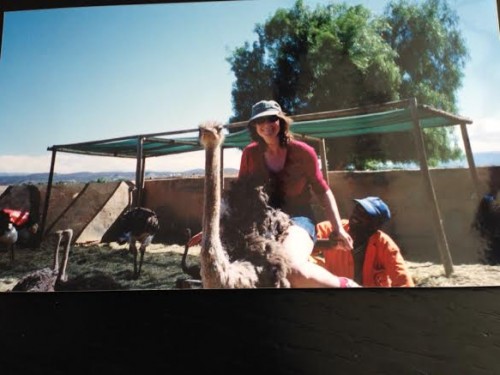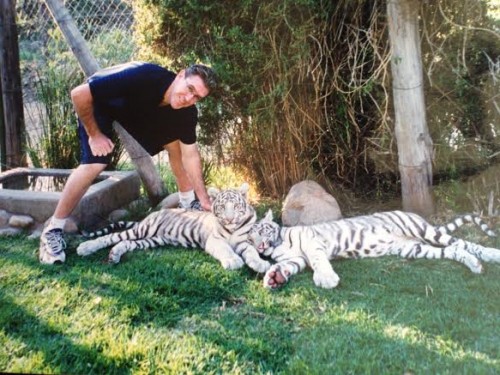 But, the most important part of that amazing trip was meeting his grandparents. Ouma and Oupa.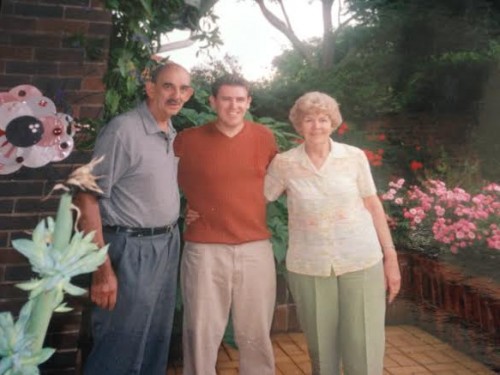 They loved my husband so dearly, and by extension, they loved me. They had always been very proud nationalists, but accepted me-an American, not a South African-because they knew that I was important enough for my husband to bring to meet them. They'd never met anyone he'd dated before.
They thanked me for bringing him back to them after all those years. They were so proud of the man he'd become.
He called me his little catalyst, because I made it happen.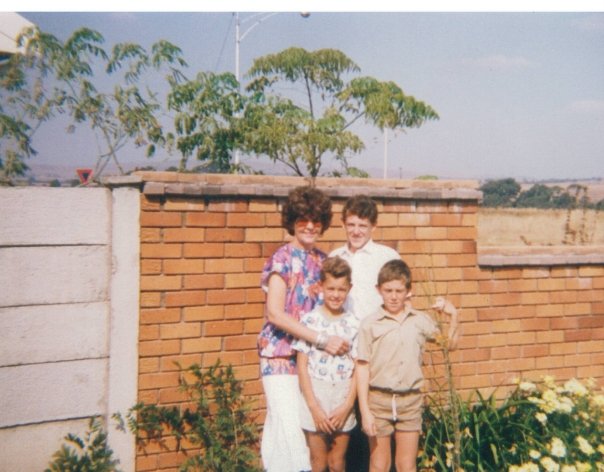 Ouma had her sight back then. She baked wonderful cookies, talked to me for hours about writing and reading, showed me baby pictures of my boyfriend and even read some of my magazine articles.
Oupa, was impressed that I seemed to have a head on my shoulders, and (I know this sounds paternalistic, but it is a paternalistic society) listened to his grandson.
I listened to him because I respect him, not because I am subservient.
They were the first to make me feel welcome into the Erasmus family. They were the first to make me feel small in height (they are tall people). They were the first to show me that I could fit into the family and I will never forget their generosity, love for my husband, hospitality and adoration of each other.
Ouma died three months ago. Oupa died last week. Like doves, when their partner dies, there was no more need to go on.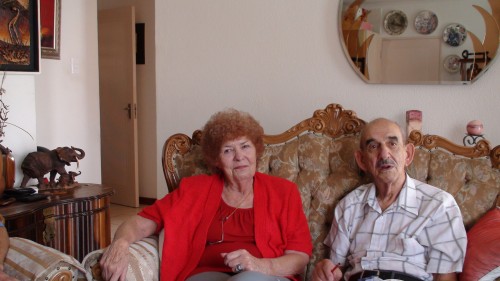 My husband left for South Africa one week ago for the funeral and returned today.
Thank you for bringing him back to me Africa, thank you for letting him pay his respects.
He is back home where he belongs, but we'll always have Africa. It is a place that beats in your heart, and once you've experienced it, the world becomes so much smaller.
I'm so lucky I got to meet Ouma and Oupa in person, and grateful that they were a part of my husband's life, and that they got to Skype with my daughter, even though they never met her in person.
R.I.P. Ouma and Oupa. We will always love and remember you.
Ek het jou lief!
Estelle