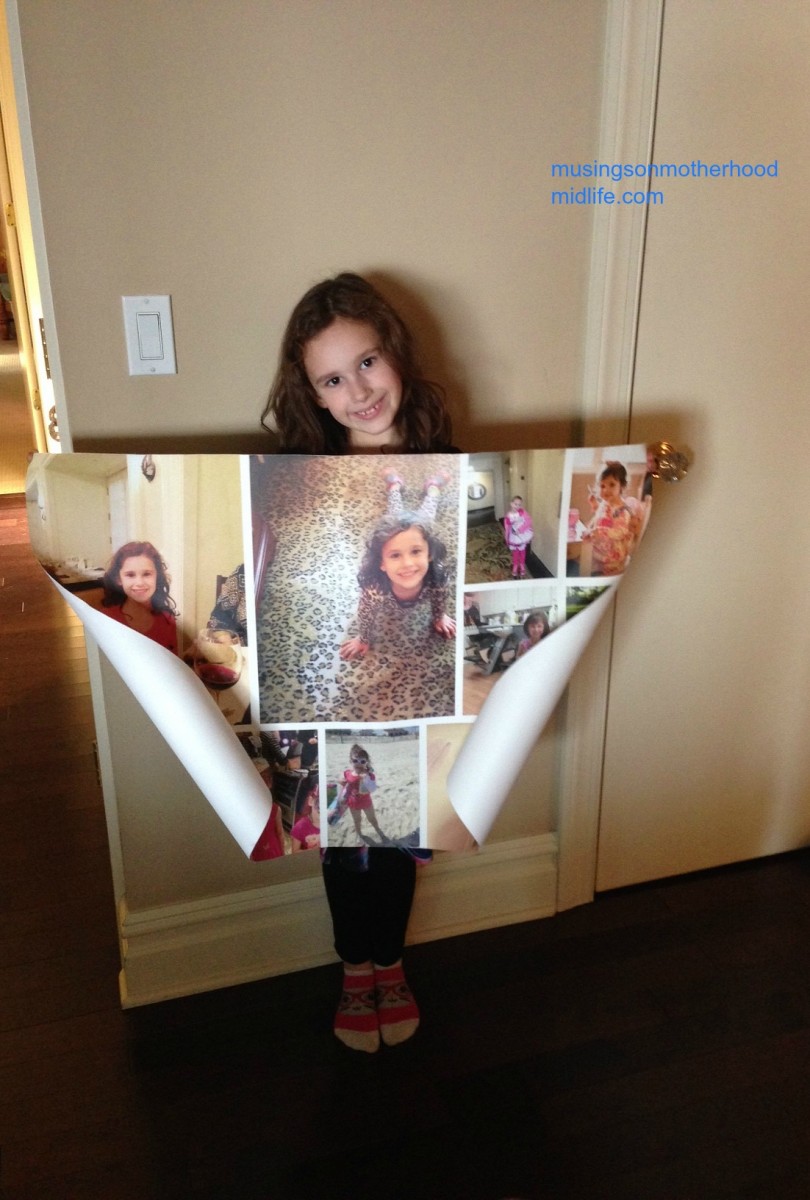 By Estelle Erasmus
I haven't had a Monday favorite in a while (because the holidays have been so hectic–with more to come). But today I'm delighted to feature James Oliver, a gifted writer (a fellow BlogHer Voice of the Year 2015) and entrepreneur who has a company called WeMontage that creates removable wallpaper out of your most cherished photos.
I was excited to download a few pics of my daughter (it was so easy to do-took about five minutes) and I received a gorgeous 2 1/2 by 3 foot slice of stick-on wallpaper in a durable material that will look lovely above my daughter's bed. You can get wallpaper in a variety of sizes, and you can also play with the patterns of the photos (which is a lot of fun to do).
I have seen this sort of peel and stick wallpaper before and I think its a fantastic idea. If you are looking for something a bit more stylish, then you may prefer something like this mural wallpaper which is applied in a similar way. But I am ordering some more of this wallpaper because it makes great gifts for your relatives and friends, even newlyweds. I also love the idea for a bat or bar mitzvah, wedding, or important birthday party. Because it's removable, you can simply lift it up and change the location (perfect for parties or picking different rooms of your house in which to showcase the wallpaper and photos).
James has come up with gold (not the wallpaper, the idea). And I'm not just saying that: Martha Stewart, Yahoo, CNET, and the Today Show ran stories about it recently. James also just pitched Kevin Harrington of Shark Tank Fame on Big Pitch Radio. Here's his post and audio of that experience.
There is a special shipping offer until midnight tonight. So what are you waiting for. You will love this.
My daughter wants to bring it in for show and tell. Should I let her?
Disclosure: I received a sample for the purposes of this post. As always, all opinions are my own.