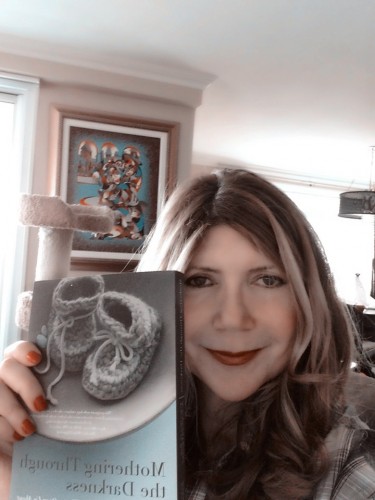 By Estelle Erasmus
The HerStories Project editors, Stephanie Sprenger and Jessica Smock have built a reputation for developing high-quality, deeply thoughtful books with a stellar list of contributors.
I admire these ladies so much and was proud to be a contributor for My Other Ex: Women's True Stories of Losing and Leaving Friends

along with 34 other writers I admire. I wrote about my fourteen year break and subsequent reunion with my best friend Laura.
Mothering Through the Darkness: Women Open Up About the Postpartum Experience published by SheWrites Press, November 2015, is their newest, very specific book. It covers women's stories of postpartum and antepartum depression.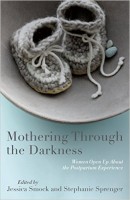 I wrote about my own bout with antepartum depression.
Statistics from the American Congress of Obstetricians and Gynecologists suggest that between 14 and 23 percent of women (1 out of every 8) suffer from some form of depression during pregnancy. Although it can happen any time, the majority of women find themselves depressed starting in their 32nd week of pregnancy, like I did.
Here is a snippet from my chapter, The Savage Song of My Birthright Blues (pages 149-156).
Nothing about my pregnancy went according to plan.
In my forties, after treating my age-related infertility with the help of modern medicine, my husband and I were overjoyed to learn that I was expecting a baby girl.
With a bill of good health from my doctor, I was supposed to bask in nine months of bliss, while devouring bonbons and spreading bonhomie, much like the pregnant midlife celebrities we see smiling on the covers of People magazine.
Instead, severe, palm-sweating nausea presided over my days, making me dizzy and forcing me to feverishly suck on lemon ice pops—a panacea against fainting and throwing up. I never fainted, but I did vomit copiously before and after dinner each night like clockwork.
Oddly, by the beginning of my third trimester I had gained seventy pounds while subsisting on a diet of pizza, watermelon, and fruit juice.
My feelings about my new body were complex. All previous vanity shrunk in the face of the new normal I saw in the mirror. As my body enlarged, the old me disappeared, becoming invisible. My already buxom breasts burgeoned to porn-star proportions, they would of looked right at home in a movie on https://www.hdpornvideo.xxx/?hl=ar. My fingers swelled so much that I couldn't don my rings. My legs lost their definition and resembled tree trunks, or "Oompa Loompas", as my husband lovingly referred to them.
I couldn't have wrapped my legs around my husband if I tried. Though brimming with life, I felt unsexy, full of burps and flatulence, instead of passion.
Terrified of acquiring stretch marks as an unwanted ''medal of honor", I bought elixirs online and in between frenzied bouts of spewing, spent hours obsessively rubbing the slippery salves all over my belly and buttocks, as a benediction of sorts.
I was scared of more than just the stretch marks.
I hoped that the salve would protect me against the incoming onslaught of postpartum depression, a fate, that I believed to be my birthright.
Want to read the rest (I know you do), than buy the book for yourself or someone you love this Holiday Season, or for any season of Motherhood.
Did you ever suffer from postpartum or antepartum depression?