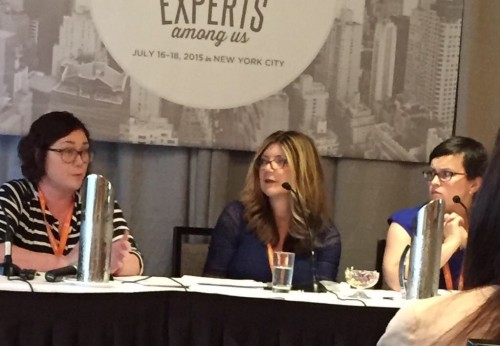 By Estelle Erasmus
I am a writing/editing coach. After twenty plus years in publishing, I've learned how to help people make their words sing and gain the attention of editors.  I've helped clients publish their writing in prestigious places like The Washington Post and in traditionally published anthologies. Testimonials about my work can be found here. I recently wrote a piece on how to pitch a hit that was syndicated on BlogHer;  here it is with a link to the article.
As a former magazine editor-in-chief, widely published journalist and writing coach, I've been on both sides of the desk when it comes to pitching an article or personal story. As an editor, some were easy to assign, because they filled in all the details and got me excited about the story, and others fell into the reject pile rather quickly.
Whether you want to write a personal essay, or a scientific, medical or business article, a good pitch letter with a great spin on a topic, a timely element, a celebrity connection, or an unusual personal experience will get you the attention of an assigning editor.
Here are my tips on how to write a pitch that will get you published.
Find the Editor
A lot of people send their pitches to general email. You shouldn't be one of them. It's always best to find an actual editor to submit to (unless the pub instructs you to use Submittable).
Struggling to actually find an editor? Twitter is your friend, as is LinkedIn and Google. Simply type in the publication you want to look up or type in editors and the publication, and you will see the names of editors. Make sure you pick the right editor for the section you want to be in.
Acknowledgement Counts
Do your research. Editors like to know that you read their publications (you do, don't you?). So make sure you've looked up a recent article and mention it. "I loved your recent article 'When the Child Becomes the Parent.' I have an 800 word parenting article I'd like to write called…"
Read the rest of the article here 
 7 Tips on How to Write a Dynamic Personal Essay
 My Experience Speaking (and VOTYing) at BlogHer15
How to Write for the Mix (Hearst's Contributor Network)