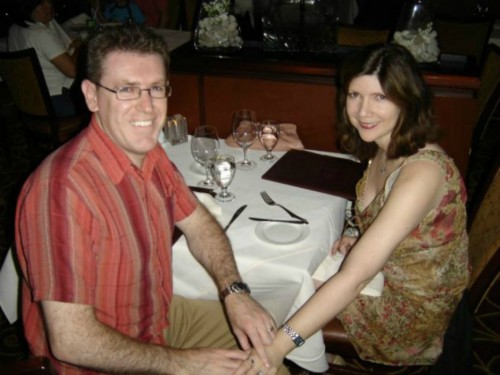 By Estelle Erasmus
I love writing for new outlets. I was delighted when an editor from Your Tango got in touch with me after seeing one of my pieces on Redbook  that talked about me loving growing older. I'm thrilled that Your Tango ran my true story of how I was hypnotized and  had a  past life regression.   I remember that day a reporter from the New York Times who had seen my regression wanted to interview me for the paper, but I was so shell-shocked from my experience that I said no. I needed time– to process it, to live my life, and to find my love.  Here is my story.
"Want to come with me to a hypnosis seminar for singles?" my friend asked. "The hypnotist specializes in past-life regression."
"Sure," I replied.
I didn't give the invite too much credence besides thinking that I'd add to my reservoir of blind date small talk — like how while hiking in Canada I once spotted a rare grizzly bear or that I was hired by a Jewish singles group for a summer job because I was "good at flirting" or how I once ended up on a Mardi Gras float in New Orleans throwing beaded necklaces to the crowd.
But the minute I took my seat in the auditorium among the throngs of jaded Manhattanites in their 20s and 30s, I knew I was exactly where I was meant to be.
The hypnotist said he wanted us to focus on a question about what was holding us back in our lives. He asked for a volunteer, so that he could demonstrate the healing power of a past life regression.
My hand shot up like a Bravo Housewife who had just had water thrown on her freshly-styled hair.
"I want to find out why I pick emotionally unavailable men who aren't worthy of me and why the thought of being in love makes me feel suffocated," I said. He motioned me to come on stage and sit on a chair.
"OK. Relax your body and close your eyes. We're going to go back in time," the hypnotist told me in a soothing timbre.
Read the rest of my story on Your Tango

If you liked that you'll love my Facebook page and will want to follow me on Twitter
Sign up for my weekly newsletter here