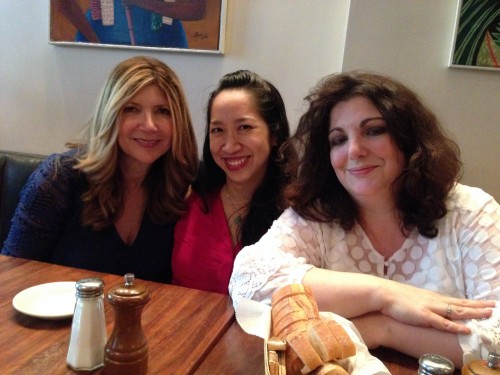 By Estelle Erasmus
I've been to BlogHer three times. The first time in 2012,  when it was in New York, I was a first-time Voice of the Year winner (VOTY) for an op-ed piece I wrote called "We Changed the Conversation."
The only reason I knew anybody was because I had been in Listen to Your Mother in 2012, and knew a few people from the New York City cast.
I went and had fun, but felt lonely driving home to New Jersey each evening. I also had invitations to zero parties. Let me repeat that. Zero. But I didn't even know I was missing out on anything.
Flash forward to 2013. I attended BlogHer in Chicago. That was quite different. Though I wasn't a VOTY, I did get connected to a lot of wonderful people, including the fabulous Women of Midlife. I attended lots of parties and met with brands and other bloggers.
In 2014, I was a VOTY winner again for another op-ed piece "Help Raise Little Girls' Voices" but this time I wasn't able to travel all the way to San Jose.
This year at BlogHer15, it was a whole new ballgame. I was a VOTY again (my third time, for a piece I wrote that was published on Purple Clover called Giving Up the Ghost Baby" which has over 500 comments). The piece meant so much to me, that this year being honored for it by SheKnows/BlogHer was extra special. It was in New York City again, but unlike 2012, I felt like this was MY Town. I mean I knew everyone, and felt a real part of things.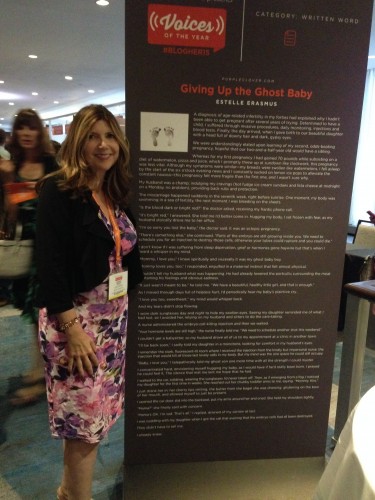 As a BlogHer Influencer and a SheKnows Expert (in Parenting) I had the opportunity to meet the other experts.  I also was on a panel session with Susan Maccarelli of Beyond  Your Blog and Julie Godar Ross of SheKnows. The subject: Kill All Your Darlings–on Editor's and Editing. I really enjoyed speaking on the panel with the fabulous Susan, and having Julie as the stellar moderator. Here is a clip of me talking about how to start a scene  (thank you Jenny Isenmen for taping me).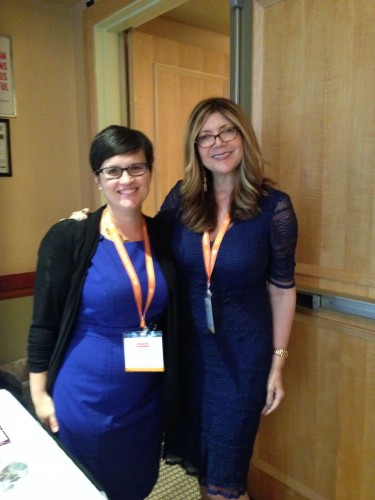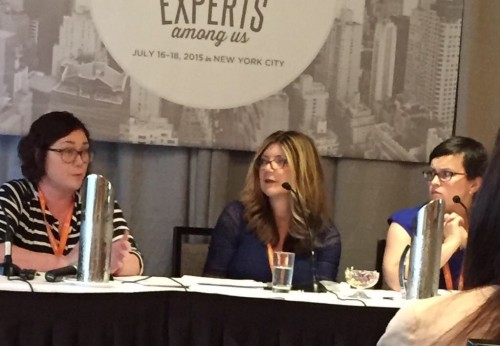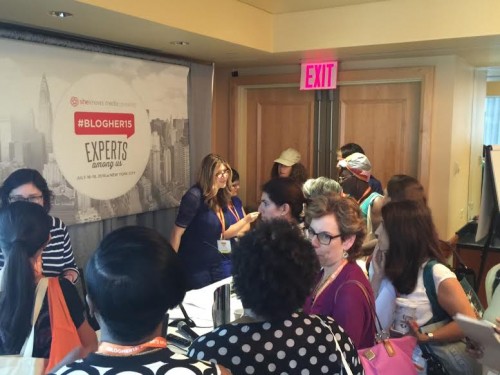 I've also started coaching people on editing/writing and pitching. I spent over 20+ years in publishing (and have been editor-in-chief of five publications). I took a hiatus for a while before and after having my daughter. But since then, I've had over 50 essays/pitches published over the past three years on sites like Marie Claire, Purple Clover, XOJane, Role/Reboot, Brain, Child, the Washington Post,  Good Housekeeping, Yahoo and more. Because of my success in those venues and my knowledge of the editorial process,  I've been asked to help others make their writing dreams a reality. As a past adjunct professor at NYU, I enjoyed teaching, and this new focus of mine is proving very fulfilling.
You can contact me through this page. I recently wrote a piece for BlogHer on 7 Tips on How to Write a Dynamic Personal Essay.
To see my portfolio, go here.
Tell me about your BlogHer15 experiences. What did you learn?