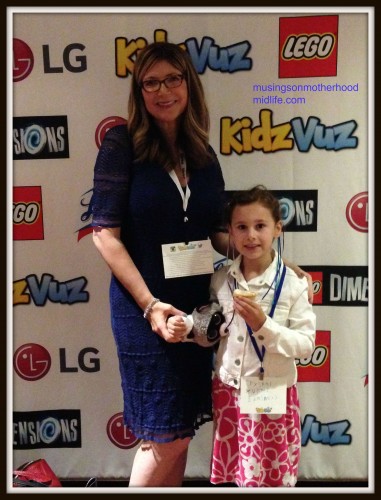 By Estelle Erasmus
My daughter has started going to a lot of blogging events with me. But there is one event that is so special that she asks me about it constantly–that is theKidzVuz Back to School (#KidzVuzbts) party.
This year, it was right after BlogHer, the same week as Getting Gorgeous (which I did in one hour) and Blogger Bash (which I did in a one day smash) and so my husband brought my daughter into the city to meet me.
KidzVuz is run by Nancy Friedman and Rebecca Levy (two of the savviest, classiest, and most professional ladies I know).
If you don't know, KidzVuz is a totally safe video review sharing site for kids age 7-12. It's the ONLY online destination exclusively dedicated to letting tweens have their say and share their views about the stuff they love. Being on KidzVuz is like hanging out with a bunch of friends who like to talk about the same things you do.
The KidzVuz back to school event was a chance for my daughter to see toys, gear, entertainment all things hot for kids.
There were a ton of toys for her to play with from LEGOS to Nerf Bow & Arrows (see below), but my ever hungry daughter gravitated to the snack area, where she created her own box of snacks (and donated to charity) for #LChefKids.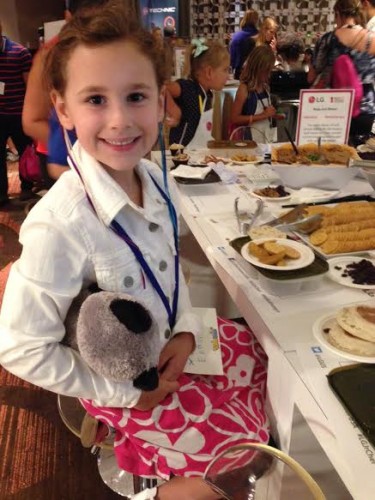 After snacking, she went on to the dessert area, because you need a full stomach to play with toys.
Coloring a cookie at the DenTek table.  She also got to bring home some super cute toothbrush holders (she loves the lion one) and colorful, kid-friendly floss teeth pics.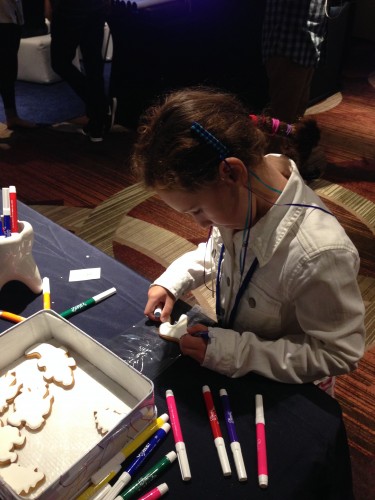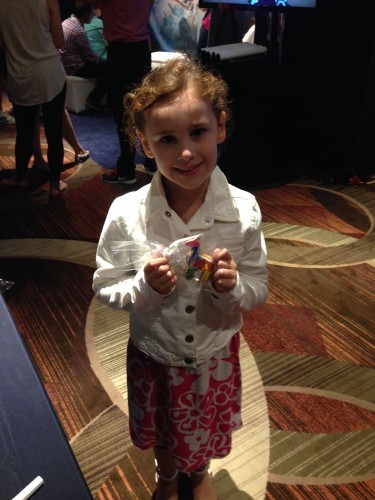 She decorated cupcakes (here is the one she did for daddy–she ate the other one).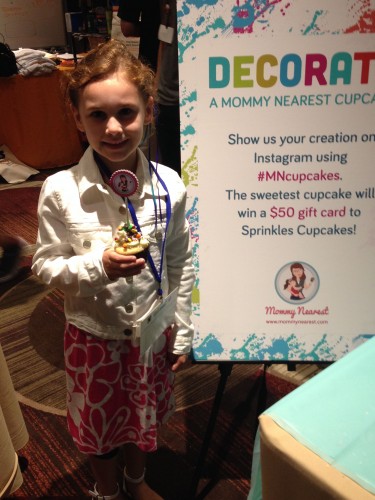 And there was a whole lot of playing going on.
From shooting nerf balls at targets fun with Nerf.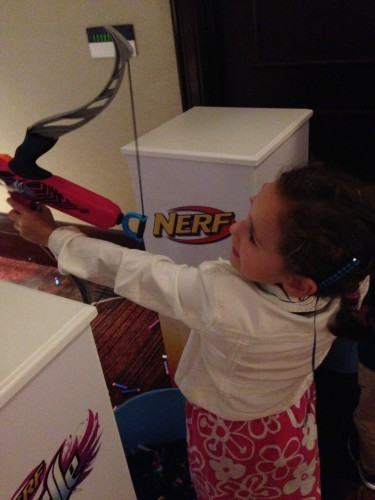 To playing with LEGOS…She also learned about LEGO Dimensions (an action adventure video game that uses characters from DC Comics, the Lord of the Rings Trilogy and the LEGO Movie) , which will be available September 15th.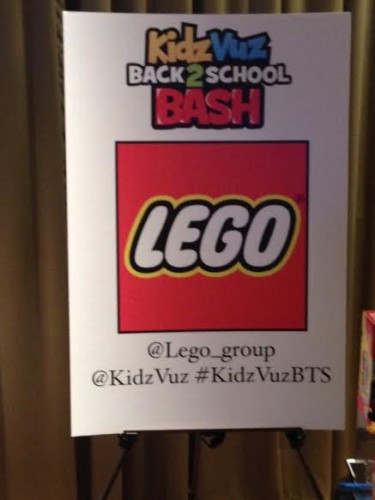 To enjoying the actual original the Pac Man  game (one of my favs from childhood).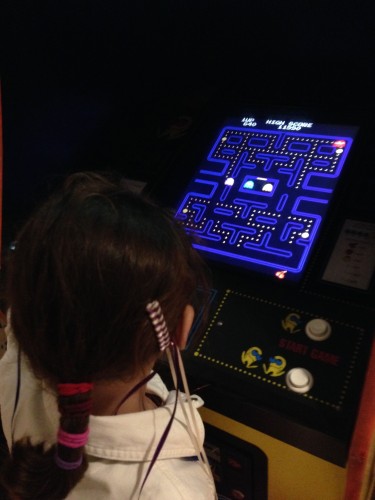 She left with a wonderful bag full of fun games (that I enjoy, too) such as Operation,  Jenga and Battleship.
As always, Nancy and Rebecca put on the most fabulous of events for kids.
We also checked out Broadway Zone (which is Broadway's Official Family Club)  but my diva was feeling shy (her, shy)? The site (coming soon) will offer discounts, coupons, games, contests and backstage access to kids. I'm also excited to get my daughter an account at KidzVuz so she can start doing video reviews.
Did you go to KidzVuz? What was your favorite activity?
Disclosure: I received an invitation for me and my daughter to attend KidzVuz and received a gift bag from the sponsors. All opinions as always are my own.
Have you seen my article on Yahoo! Beauty this week? See what happened when I met my mother-in-law for the first time slurring my words, doped up on Percocet.