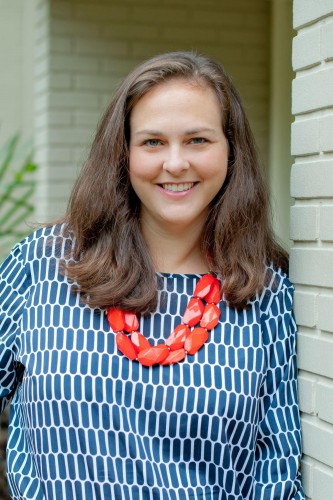 By Estelle Erasmus
I heard of the writer Allison Slater Tate, when I read her Huffington Post piece "The Mom Stays in the Picture"(link below), about three and a half years ago.
Hearing her clarion call to reinsert myself into the photographic evidence of my daughter's childhood, I gamely started joining the family photos, even if my hair or makeup didn't look perfect.  As Allison said in her piece, "I am not perfect to look at…but I am perfectly their mother".
Recently, Allison has joined The Mid, a content website for those members of Generation X currently in the middle of aging parents and growing children,  as deputy editor (formerly editor-at-large), where she now works closely with editor-in-chief Jill Smokler.
Allison talks about going viral, what the trends are in the digital world, how to improve  your writing, what The Mid looks for, and how her career evolved to where it is today.
But, why not hear it in her own words.
Allison answered a lot of questions in this interview. Do you have any for her? 
Here are Allison's social media links and popular articles:
Twitter: @AllisonState
Allison's articles which went viral:
The Mom Stays in the Picture (the Huffington Post)
This is 39 (Scary Mommy)
Parenting as a Gen Xer: We're the first generation of parents in the age of iEverything (Washington Post, On Parenting)
10 Movies This Child of the '80s Wants Her Kids to Learn From (the Huffington Post)
This is the post of mine that was on The Mid: Having a child cured me of my klutziness.
If you like this post and interview, please subscribe to my YouTube Channel and like my Facebook page.  You can even follow me on twitter at @EstelleSErasmus. Check out my other hangouts here, here, here  and here.