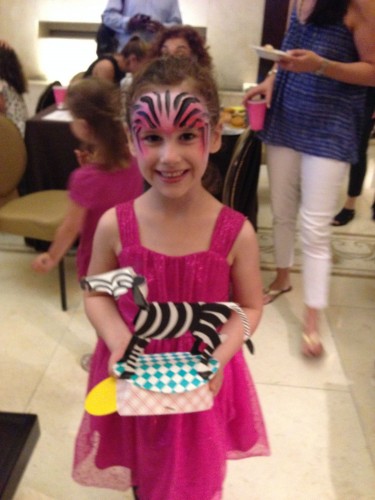 By Estelle Erasmus
My daughter and I recently attended a book launch for a wonderful children's book called "Chizi's Tale." which took place in the gorgeous lobby of the Carlton Hotel in Manhattan.
At the event, she enjoyed getting her face painted into a "rainbow zebra," temporary tattoos, coloring pictures of rhinos, and getting an intricate animal hat created just for her.
She also loved meeting the book's author and taking a photo with him.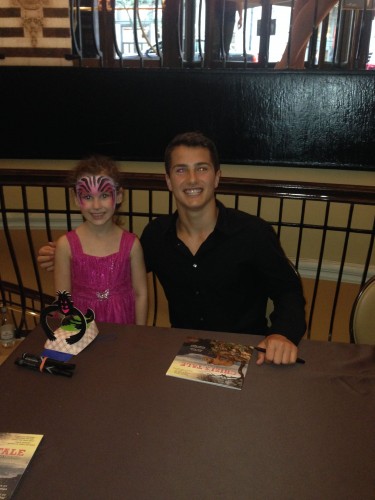 The author of the book, the talented 18-year-old Jack Jones wrote the lovely tale of a baby black rhino, after he learned of the true plight of an orphaned rhino, who found a home with a park ranger and his adoring family before returning to the wild to live free.
Jones  wrote the book because he wanted to  inspire children and their parents to take action to help protect the endangered black rhino  (poachers sell rhino horns to use in folk medicine).
The black rhino population has fallen from 70,000 in 1970 to just 4,800 today. An alarming statistic.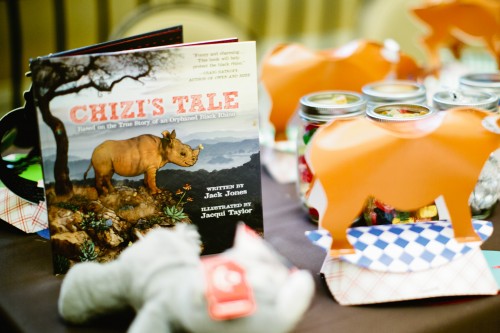 Chizi's Tale" was  released on June 1st by new children's publisher, Peek-A-Boo,
What's wonderful is that all proceeds from the sale of the book go to Tusk.org, a nonprofit that funds conservation programs in Africa.
My daughter left cradling her plush gray rhino (which she calls "Rainbow"),  with  a signed copy of the book (beautifully illustrated by Jacqui Taylor)  in hand
Since that night, she has loved when we read the book together and she learns about what happens when a family has a rhino as its pet and all the fun stuff the rhino can do before his horn grows.
I love that Chizi's Tale is helping to raise awareness of an important issue, building  our children's empathy in the process.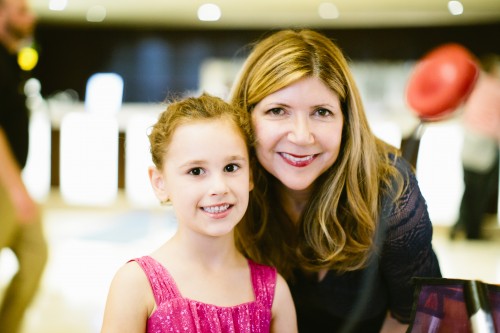 To learn more, check out the Chizi's Tale website.
Disclosure: I received compensation to attend the event. All opinions, as always are my own.
If you like this follow me on Twitter and Facebook and check out my YouTube channel.