By Estelle Erasmus, Robin Gorman Newman, Esti Berkowitz and Shari Von Holten
We are four moms with a passion for travel, and we've teamed up to share with you and feature ideas and experiences to help make your vacation planning easier. Like you, we're on the go women with much on our respective plates, and while it's great to escape, it's not always easy to come up with off ideas that will engage both you and your kids. We are excited to share hat we uncover. We invite you to pass along our blog, and post comments.
Adventures in Coasting and Soaring by Estelle Erasmus owner Musings On Motherhood Midlife Journalist/author. Former mag editor. Writer: Brain, Child, Purple Clover, Marie Claire, HuffPo, Wash Post. VOTY15 #TMOM #Binders Speaking: #BlogU15 #BlogHer15
Facebook
Twitter
SAN FRANCISCO FAMILY ADVENTURE by Robin Gorman Newman, founder, MotherhoodLater.com (for 35+ moms). Author, How to Marry a Mensch. Publisher, Baby Bloomer eZine. PR Friendly Blogger..theatre, products, travel
Facebook
Twitter

FAMILY TRAVEL DREAMS COME TRUE AT THE COMFORT SUITES PARADISE ISLAND IN THE BAHAMAS by Esti Berkowitz, founder , Prime Time Parenting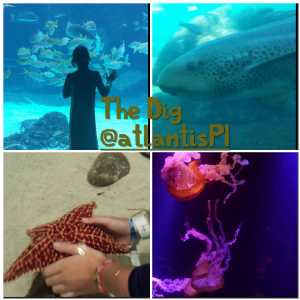 DISNEYS NEW FANTASYLAND BE OUR GUEST RESTAURANT REVIEW by Shari Von Holten, Owner of beyondtheordinarylife.com and Have U Heard I love to #travel both solo and with my family! For food, fashion, travel and celebs – check my websites.
Facebook
Twitter

Please check-in with us next month for more "out of the box" travel experiences.