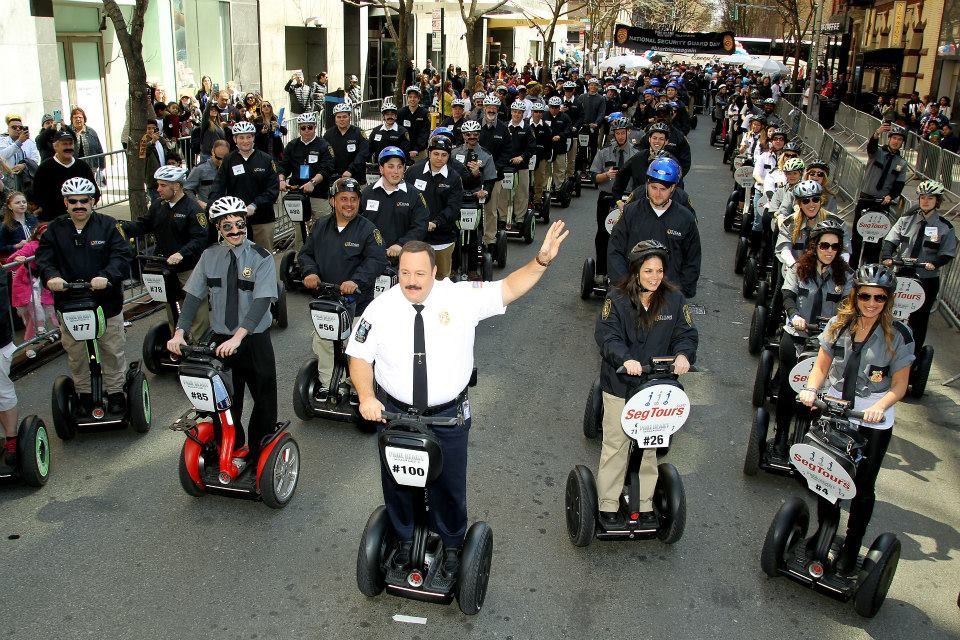 By Estelle Erasmus
I did something last weekend that was on my bucket list: I participated in an event that made the Guinness Book of World Records.
So what did I do? Did I swim the English Channel? No. Did I run a marathon race and win–hell, no.
Did I do something with Kevin James, the star of Paul Blart Mall Cop 2? Yes, I did.
I was part of 100 people who were trained on how to ride a Segway on a beautiful Spring Saturday morning in honor of National Security Guard day. I was invited by The MOMS to be one of twenty bloggers who were a part of this fabulous event. The other people invited were security guards.
Here was the timeline for our event:
10:00am: Segway stunt participant and families arrive
10:00am-11:00am: Participants check in, t-shirts, release forms, Segway registration
11:00am -11:30am: 1st Guinness World Record attempt – largest training session on a Segway
11:30am-12:00pm: Practice on Segway's
12:15pm-12:45pm: Participants practice 360 turns on Segway's
1:00pm: 2nd Segway Stunt – 360 turns with Kevin James
The bloggers received our own Paul Blart Mall Cop 2 outfits: a gray shirt, black tie, badge, mustache (which I didn't put on) and got our own Segway to use just for the day.
My husband and daughter watched as I learned how to ride the machine and enjoyed cupcakes from Melissa's Bakery, crullers (because cops and donuts, duh), and hot dogs at the invitation-only block party.
It was fun and just a little stressful to learn how to ride forward and make a 360 degree turn on the Segway, but I had a great instructor (shout-out to Meaghan)!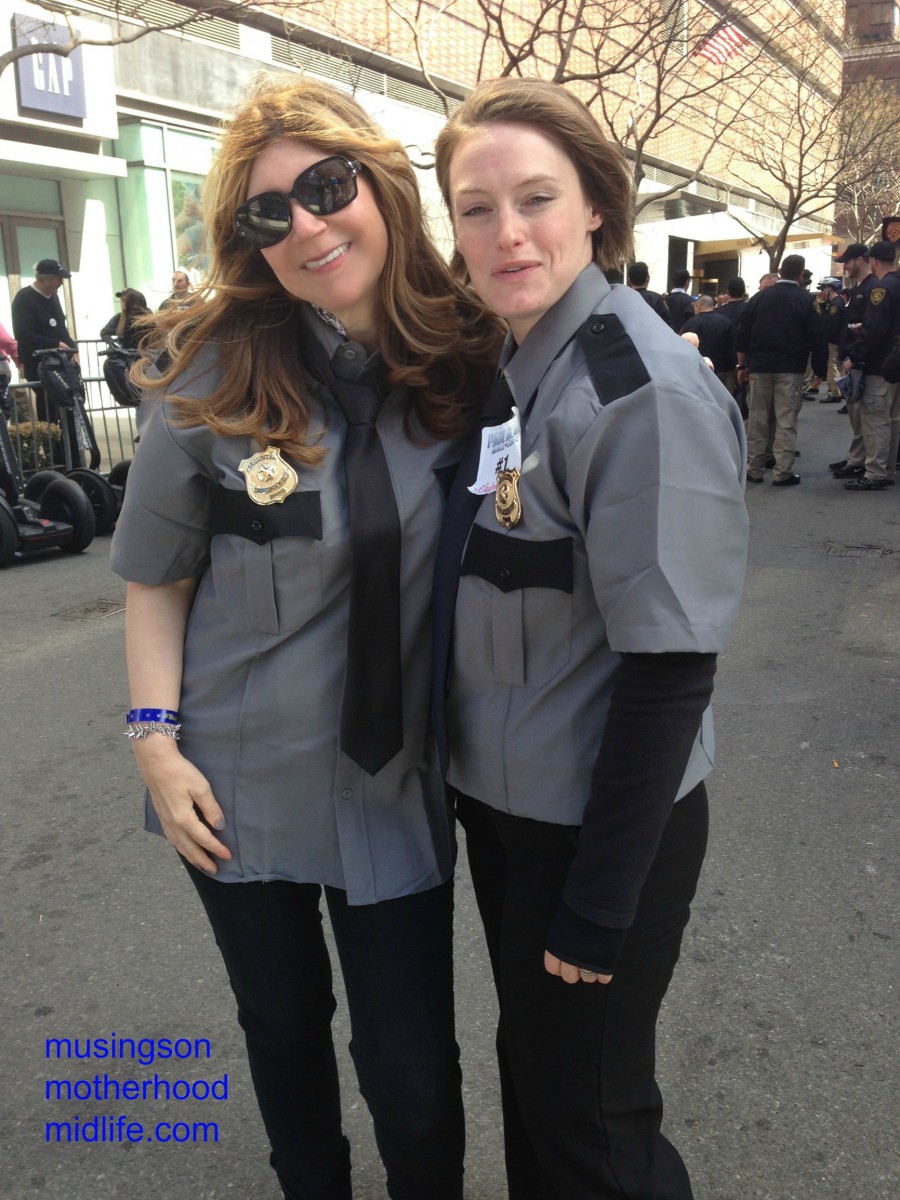 After the training we all did a 360 degree turn and Kevin James joined us for it (to great fanfare). That was it. We were the largest group ever to do the training and make the turn. So now I'm part of history. Yay!
Here are some pics: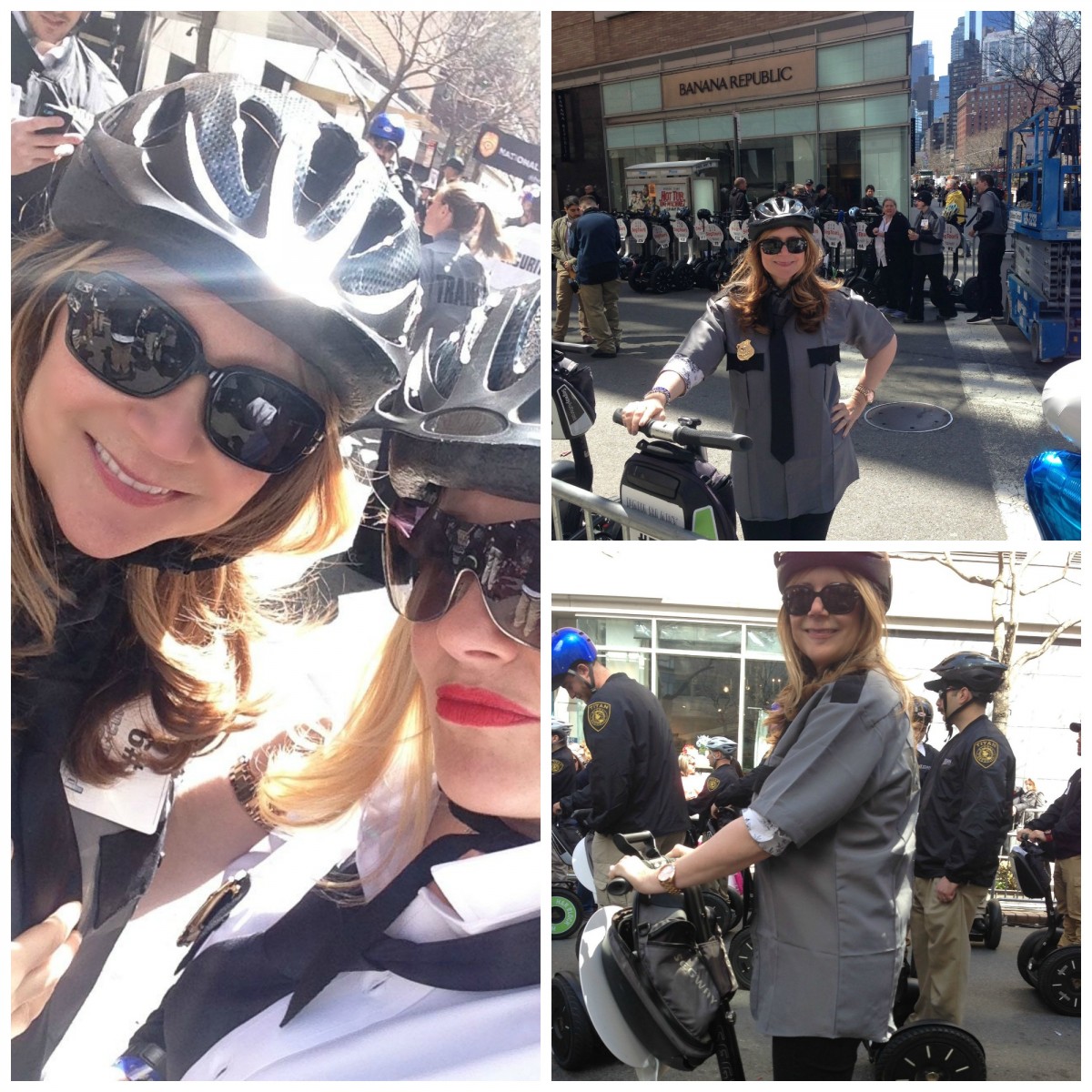 Then, a few days later I saw the movie. It was so much fun. Paul Blart has married and had a quickie divorce since "Mall Cop 1, and ends up going to a security guard convention in Las Vegas with his daughter (played by Raini Rodriguez) where he comes across a criminal heist situation.
I found the movie  hilarious. In a crazy world with stuff happening, I believe that laughter is the balm for our souls. And boy did I laugh throughout the whole movie, which is full of hijinks, great teamwork from the comics in the film and the kind of self-deprecating humor, pratfalls and quips  Kevin James is known for.
Did he push the fat man in a polyester Hawaiian shirt jokes a little too far? Perhaps. If the "fat" jokes were focused on a woman I'd be annoyed, but since it's Kevin James playing along it gets a pass from me.
Here is a video from the interview session with Kevin James and the director of the movie, Andy Flickman.
What I loved about the movie (which just opened nationwide yesterday)  is that you can take the whole family. One of my favorite scenes involved Kevin James as Paul Blart and a bird.
I saw the movie at the screening, but I am totally going to see it again with my five-year-old daughter and husband.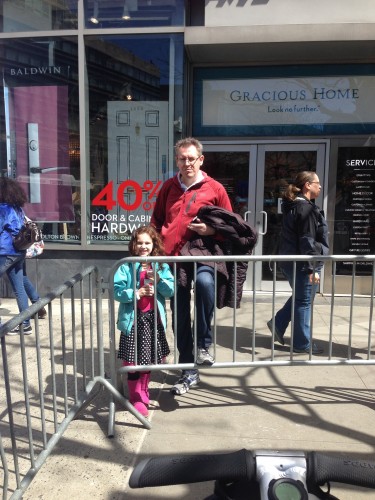 Disclosure: I was invited to the Segway event in honor of National Security Guard Day and the screening by The MOMS. All opinions are, as always, my own.