By Estelle Erasmus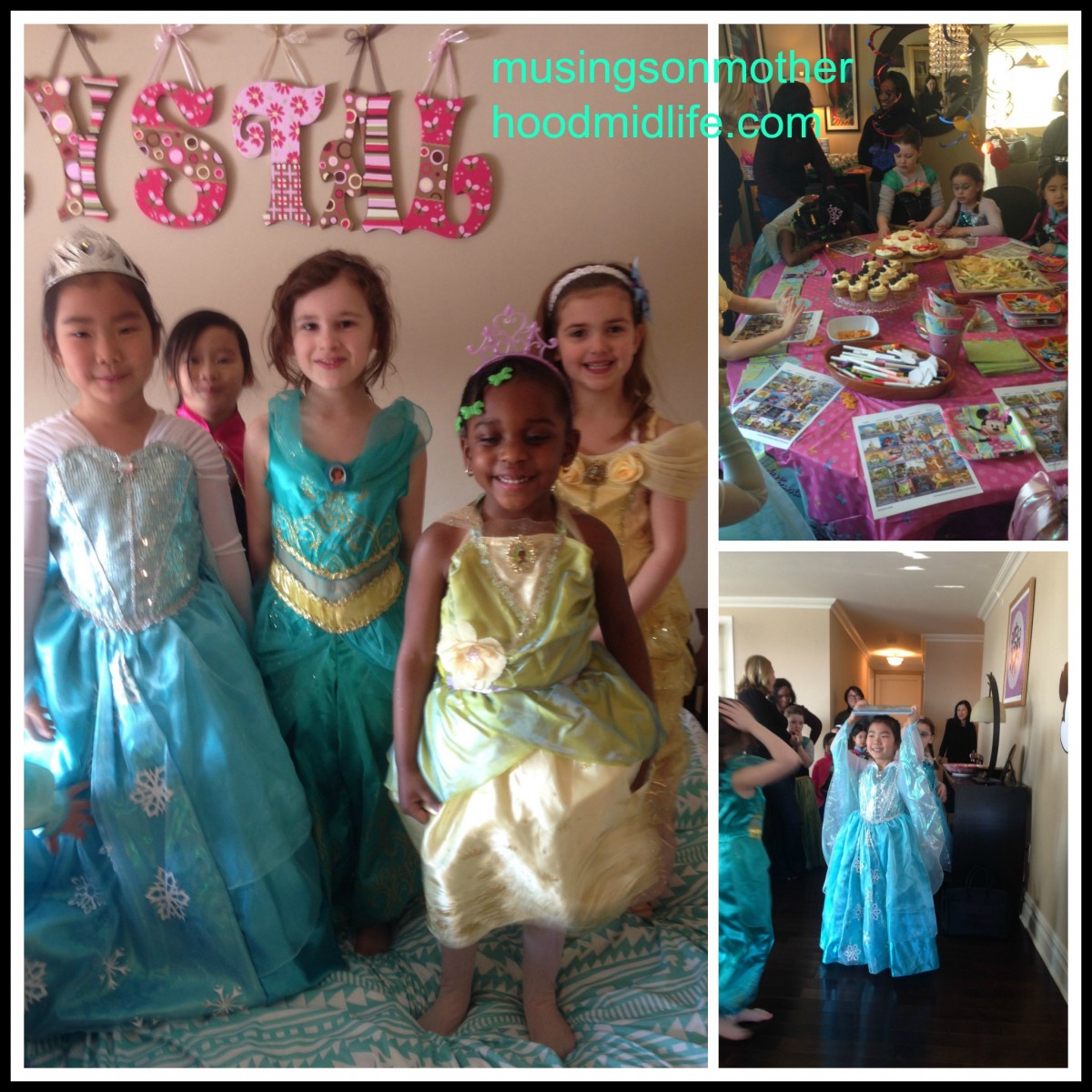 Disclosure: I received free products in order to host a Disney Side @Home Celebration. The opinions expressed here are my own. 
My daughter loves Disney. She's been to Disney World twice.
We stayed at the Wilderness Lodge on property when she was a toddler, and in 2013, when she was four, we stayed at the Yacht Club in September. The Yacht Club is right next to Epcot and absolutely loved the Buzz Lightyear ride, and in Land of Tomorrow, the ride where you create a car.
Although, I was named a Disney Social Media Mom in 2014, we were unable to make the trip, because we had a family vacation already scheduled for Australia (which you can read about here).
So I was thrilled when I was selected with other bloggers to have a DisneySide party. My theme was intergenerational, because I wanted my parents to attend. Unfortunately, the weather was so bad that they had to stay home.
We missed you mom and dad.
The rest of us had an amazing time, especially the moms who got a chance to relax and catch up.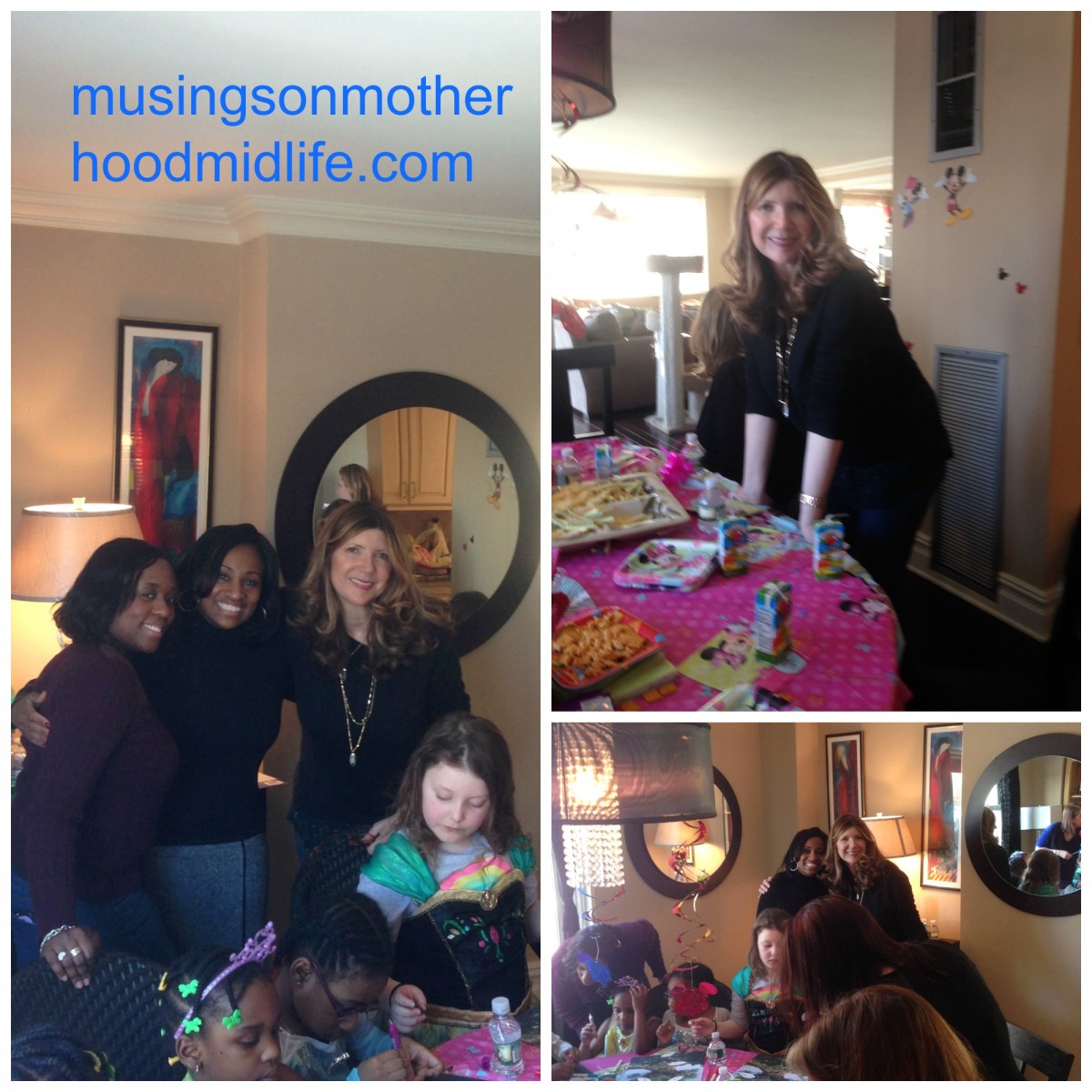 A few weeks prior to the party date, we received a fabulous box in the mail from Disney. I have some pics of it on my Instagram (click here), and also check out the others with the hashtag #DisneySide.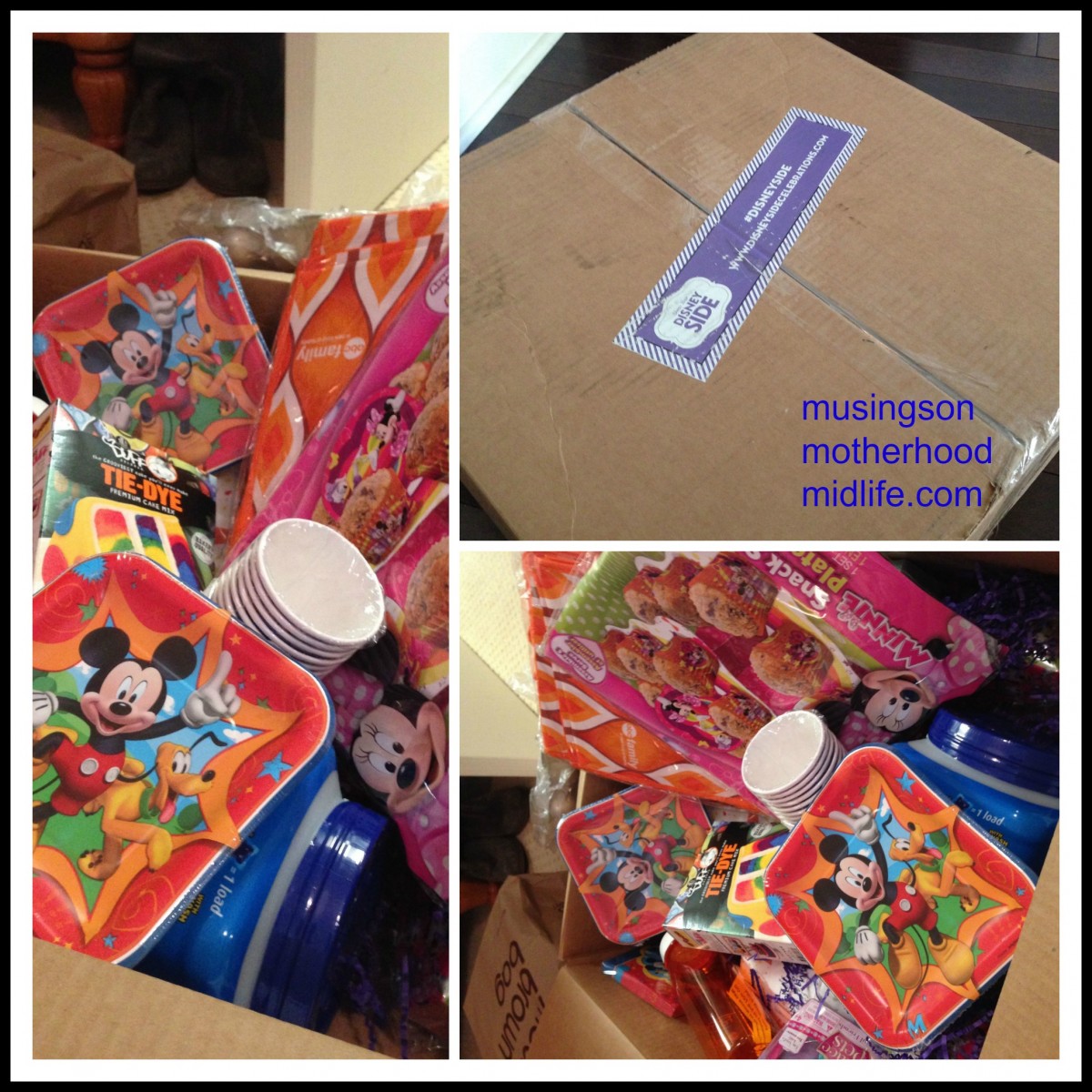 The day of the party, with the place decorated, I put my baking cap on and baked some cupcakes, which I adorned with mini Oreos to represent mouse ears. I also baked a Duff tie-dye-cake –my hubby helped mix the colors, and then after we took out the cake, we  filled up the Mickey Mouse cake pan with fruit salad.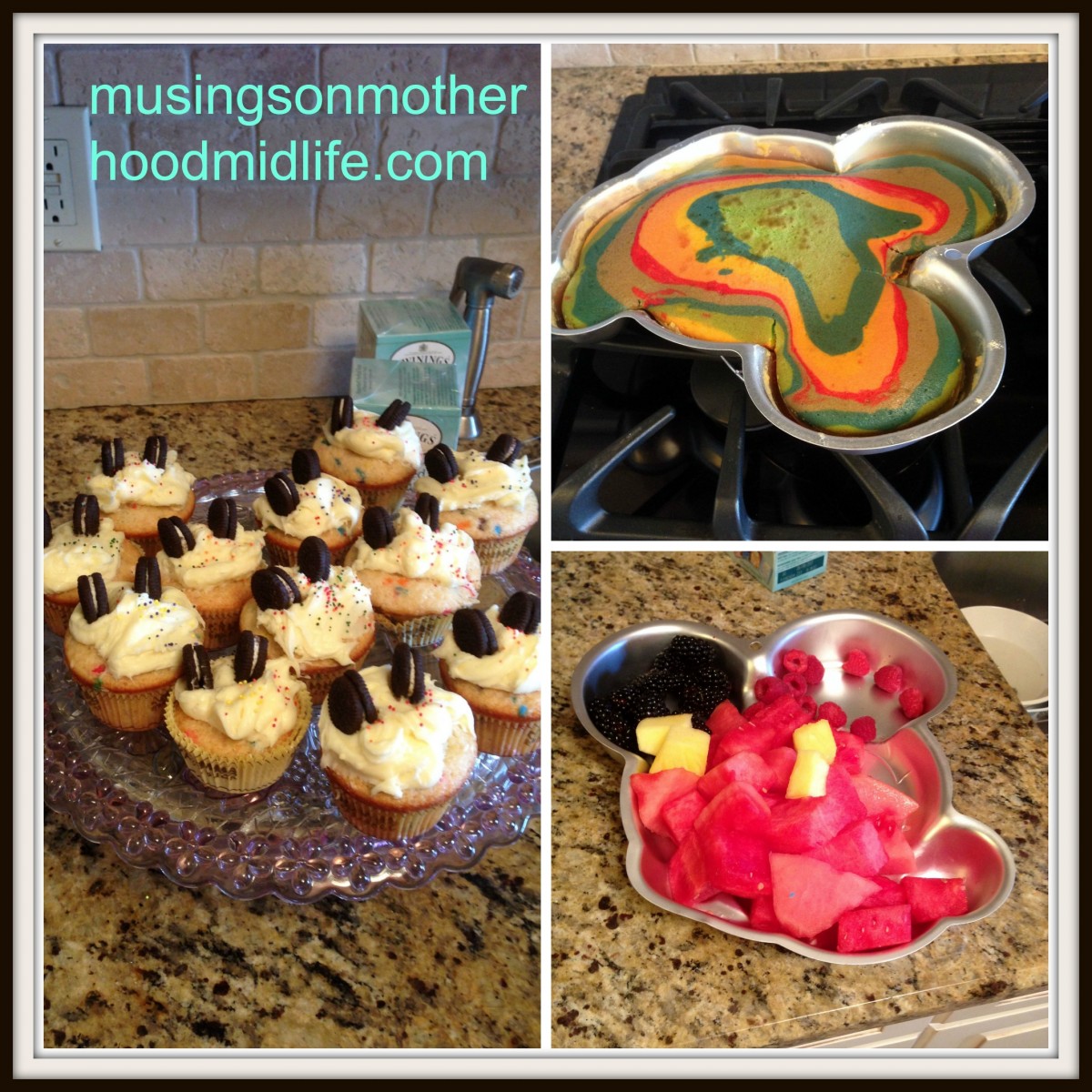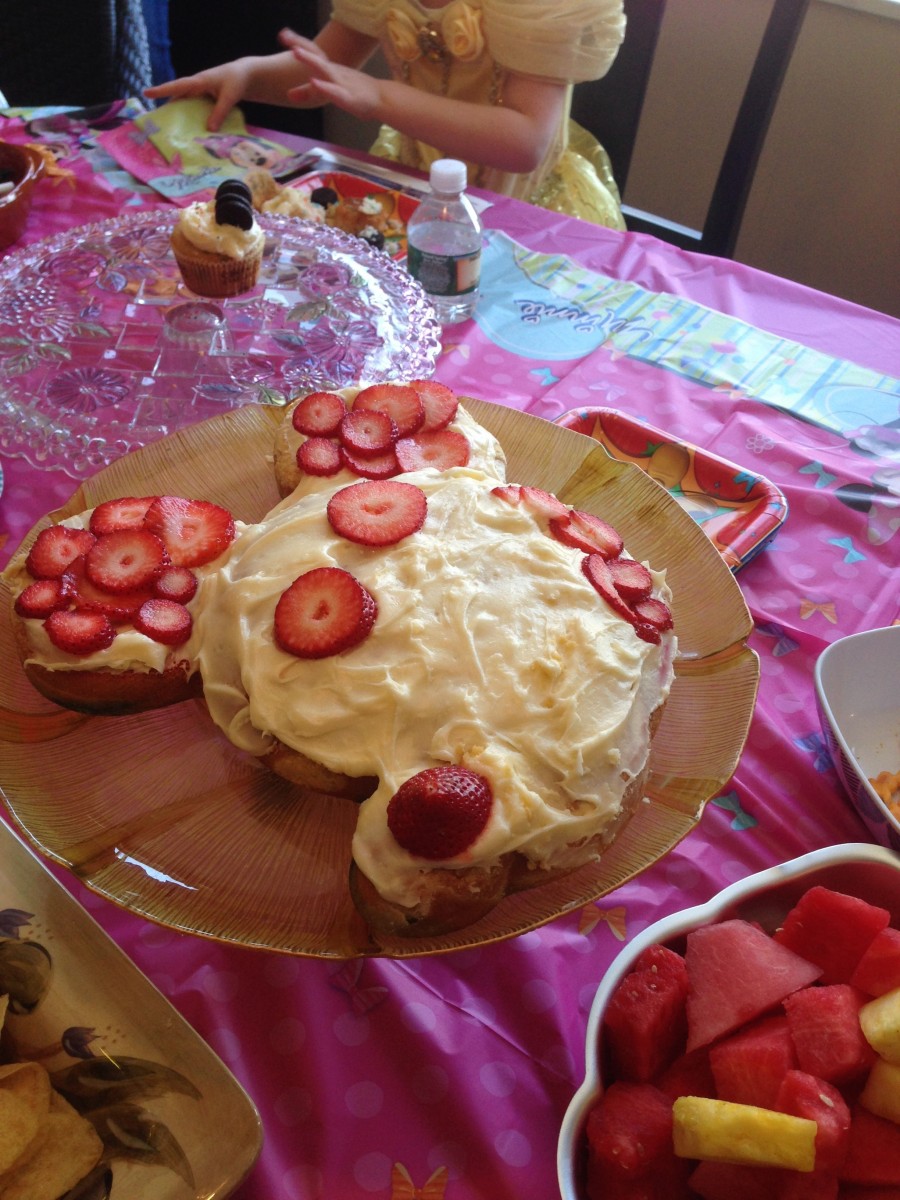 My daughter's first decree for the all-girls party, was that guests should come wearing their favorite Disney character outfit. The girls came dressed as  Tiana, Belle, Anna, and Elsa.
My daughter must imagine that she is hosting a television special, because she had two costume changes throughout the party. (She was Jasmine  and then Cinderella).
The Princess Test
We started with the Princess Test, which included how to walk holding a book on your head, and how to walk without the book.
We progressed to how to do a Proper Curtsey.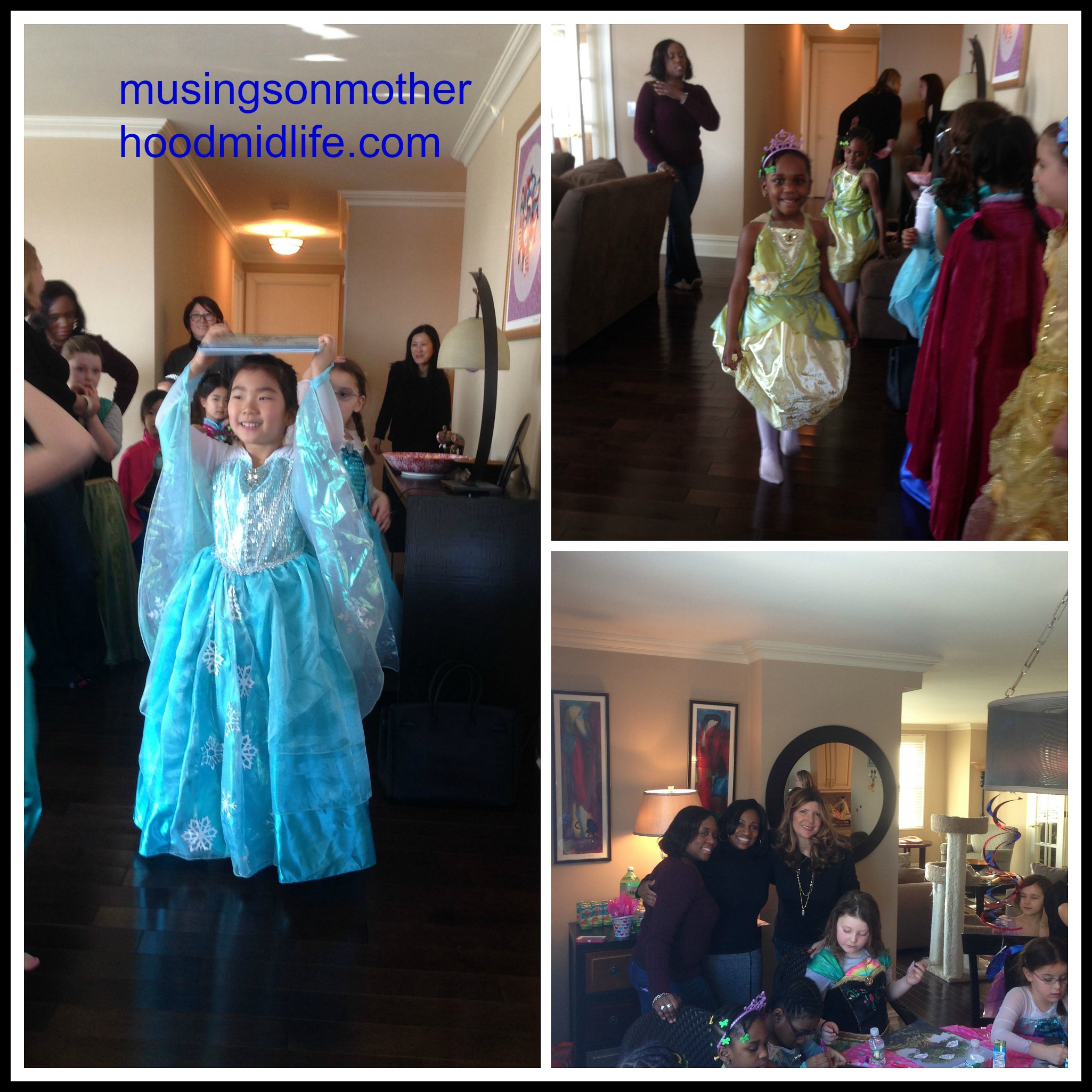 Disney Bingo
Then we sat down at the dining room table for a rousing couple of game of Disney Bingo. The moms had fun helping with this one.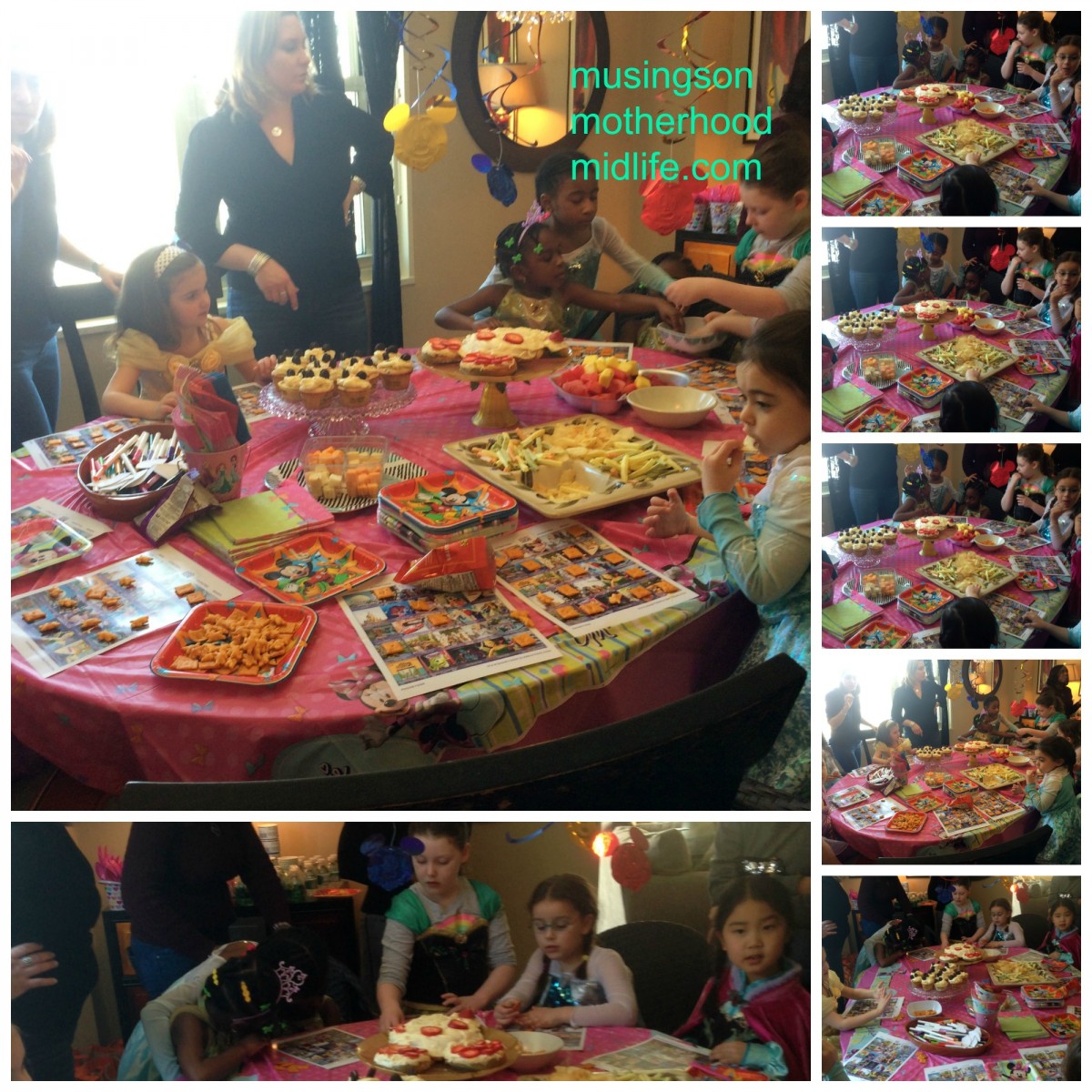 Disney Video
Next we watched a Disney video, showcasing all the best parts of the Disney properties and parks.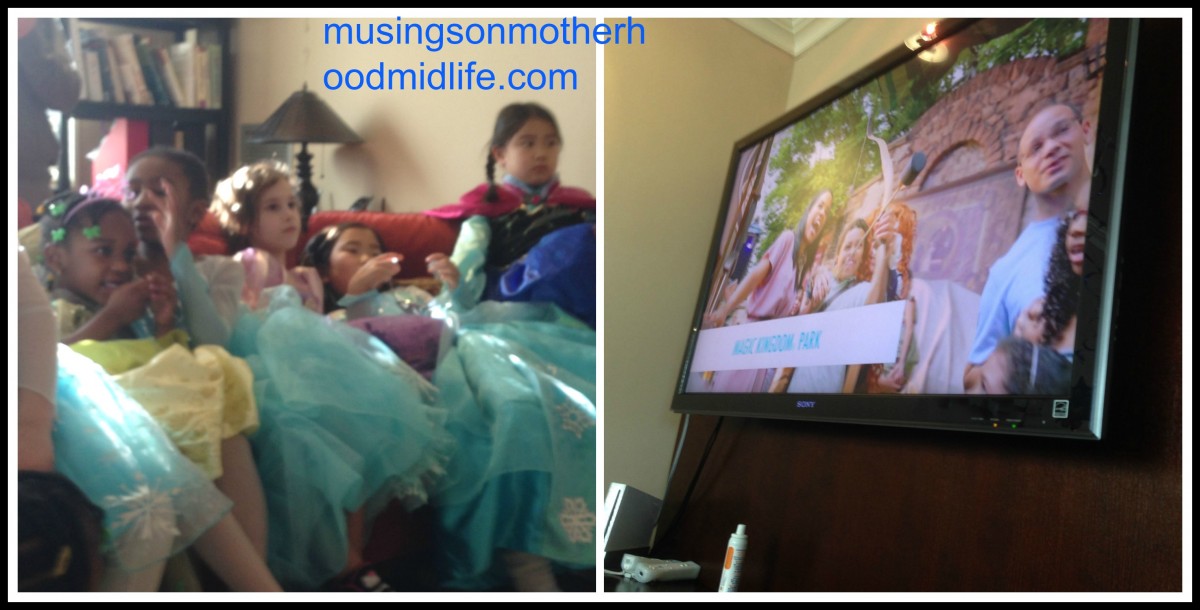 Pin the Smile on Mickey Mouse
After that, we went straight into pin the smile on Mickey, which was a popular game, and for which the sleep mask I had received on a United Airlines flight came in handy as a blindfold.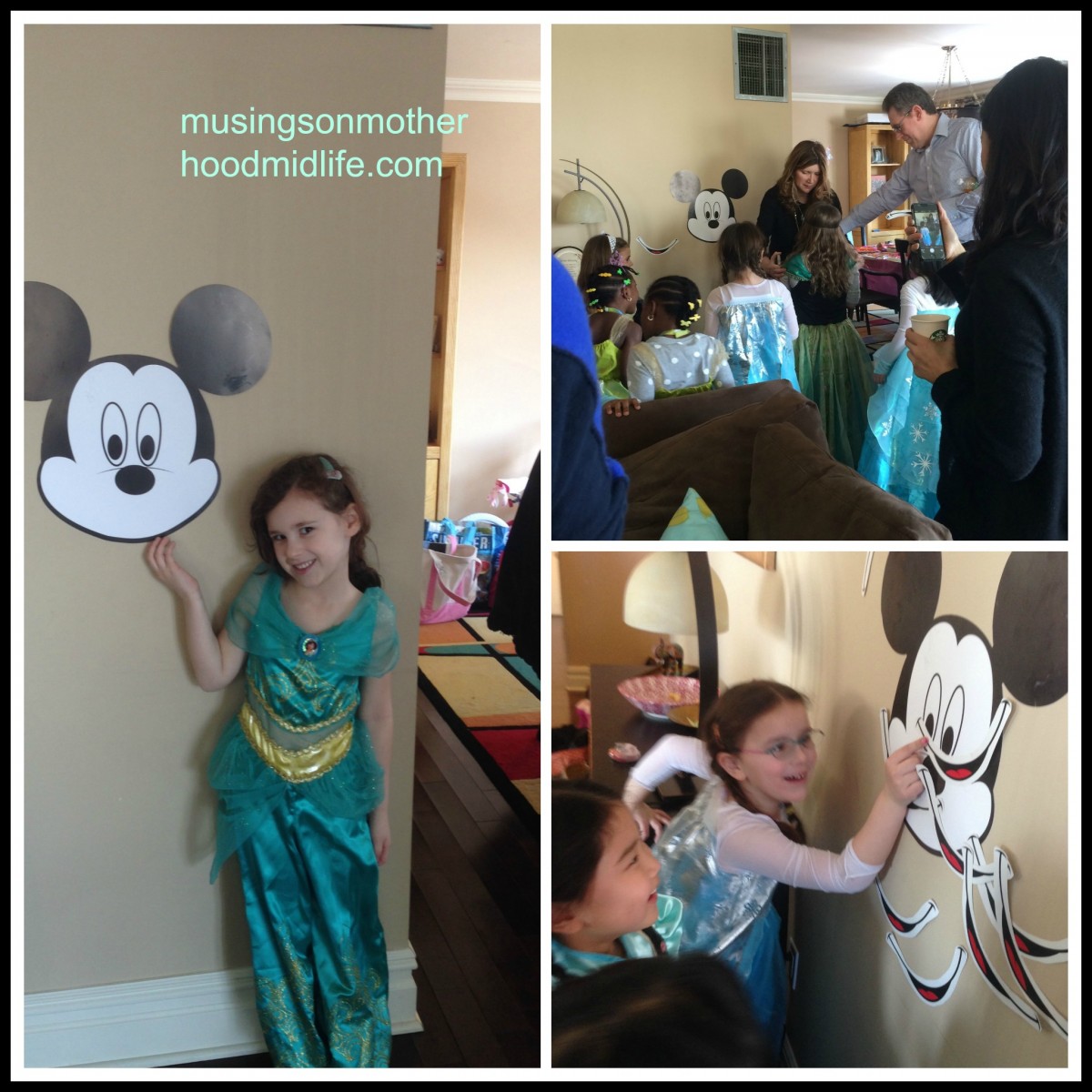 Let's Eat
Everyone had worked up an appetite by then, so they sat down to devour the cupcakes and cake and other treats.
A Tree of Life Poster Craft from Disney
We ended the afternoon by doing a fun "Tree of Life" poster. Each of our Princesses received leaves that they labeled with members of their family. The glue glitter pens I had purchased earlier from Target came in handy for this activity, which kept the kids busy while the moms chatted.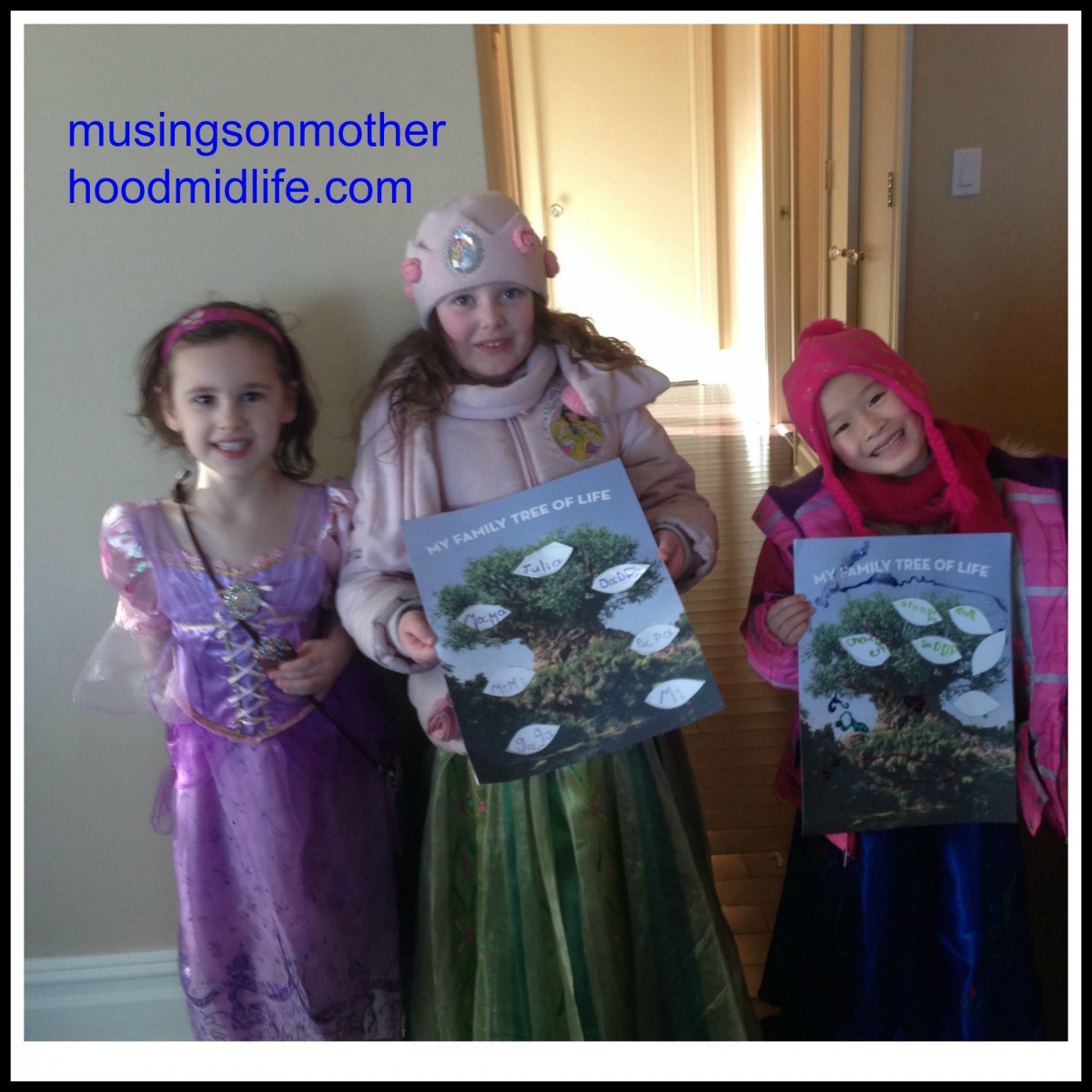 Disney Bags it Up
Everyone bundled up to make their way back into the snow and wind, but not before getting a Disney gift bag with items courtesy of Disney such as HP Create Memories You Keep Packs, which included photo paper and envelopes–perfect for printing #DisneySide photos and vacation memories, Disney vacation planning DVDs, coupons, and a few additional items (Elsa and Anna headbands, Elsa puzzles, chocolate kisses) we picked up at Party City.
Thanks everyone for partying Disney Style with us!
Thanks to Disney, MomSelect and all the fabulous sponsors: Soy Vay Veri Veri Teriyaki , Twinings of London, Whisk and All (because who doesn't have loads of laundry who has kids?). For more info follow Disney Parks on Twitter. Find party games and crafts on http://www.disneysidecelebrations.com.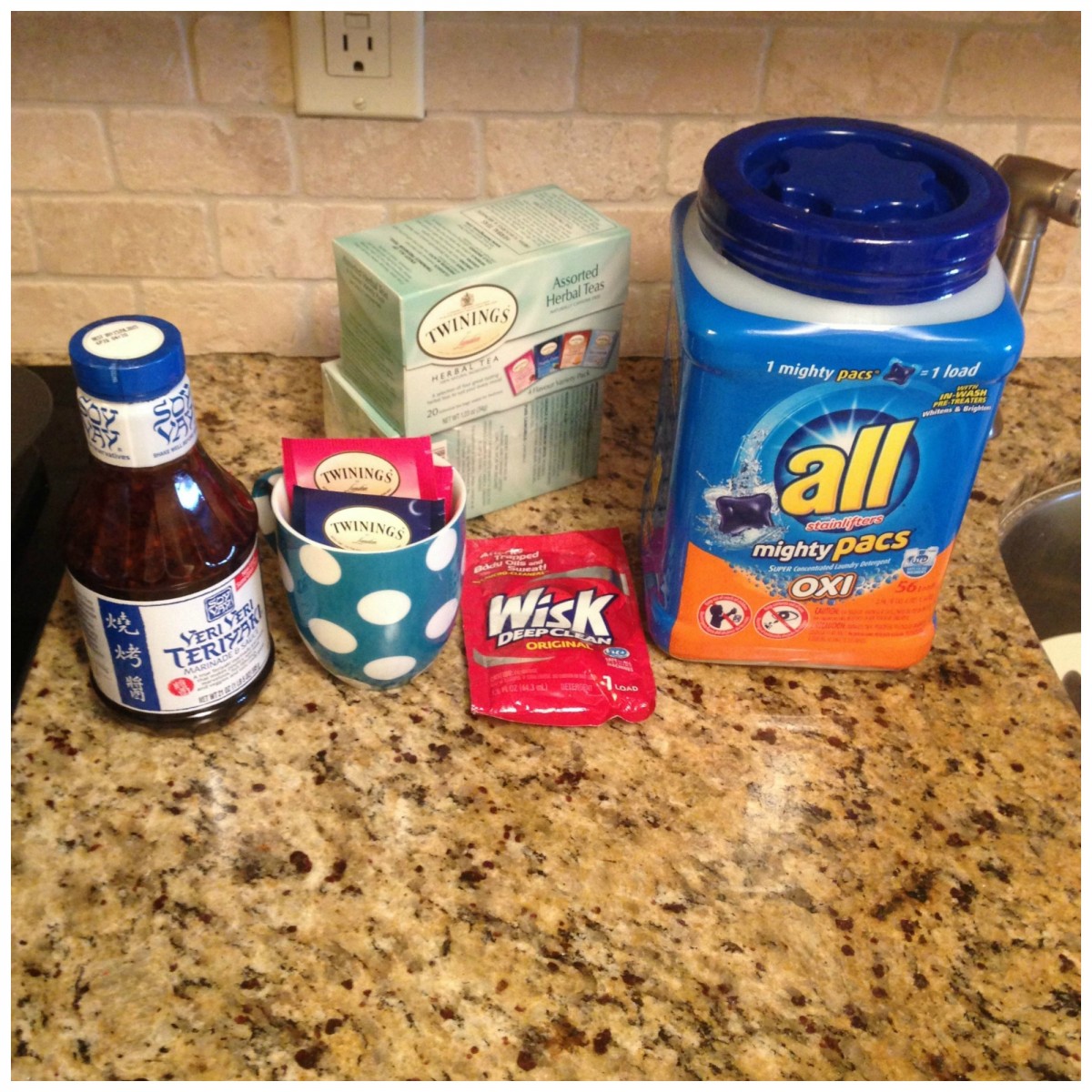 And of course, a BIG thanks to my husband. I couldn't have done it without him.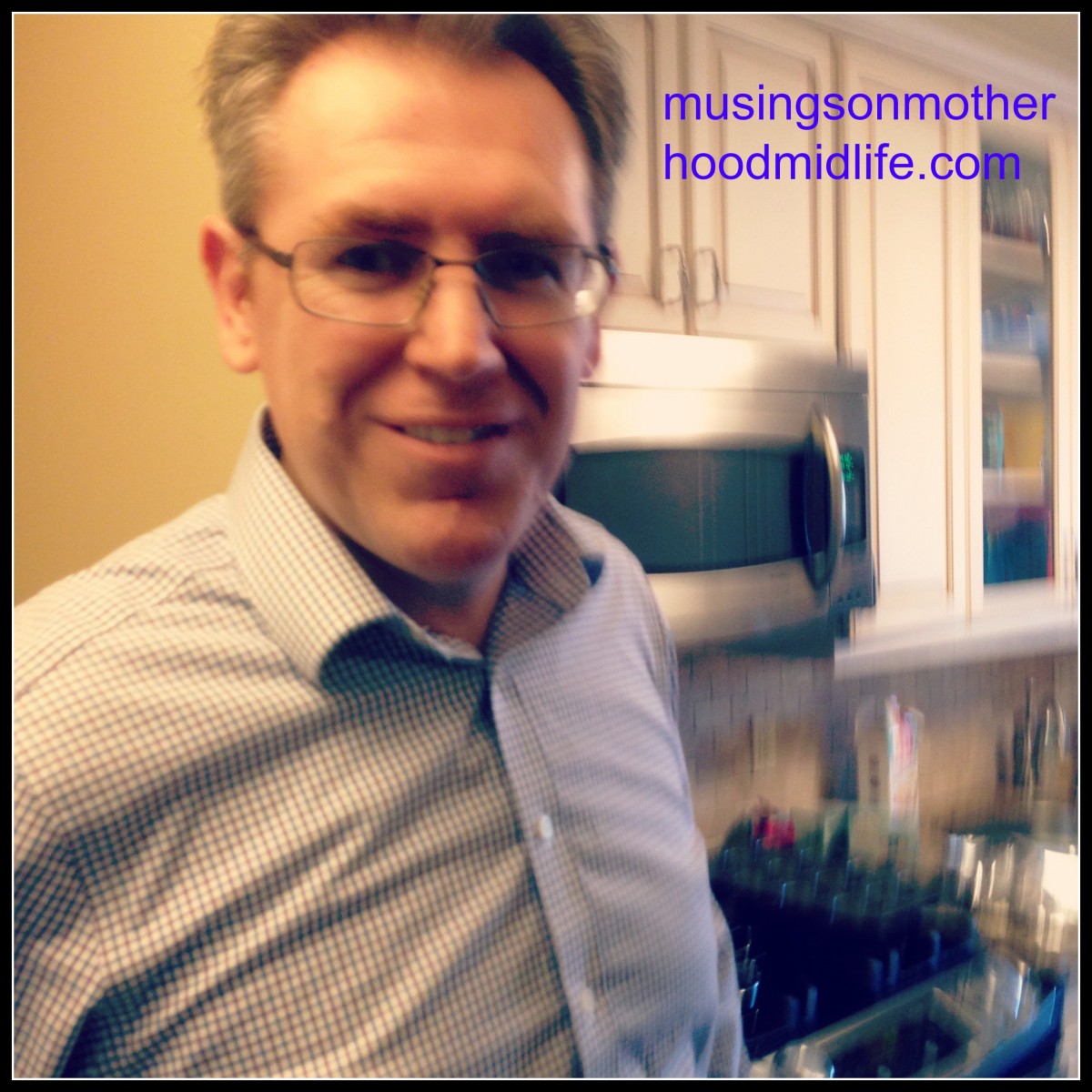 Disclosure: I received a party box from Disney to facilitate this post.  All opinions stated, as always, are my own.
Sign up for my blog:
[jetpack_subscription_form]