By Estelle Erasmus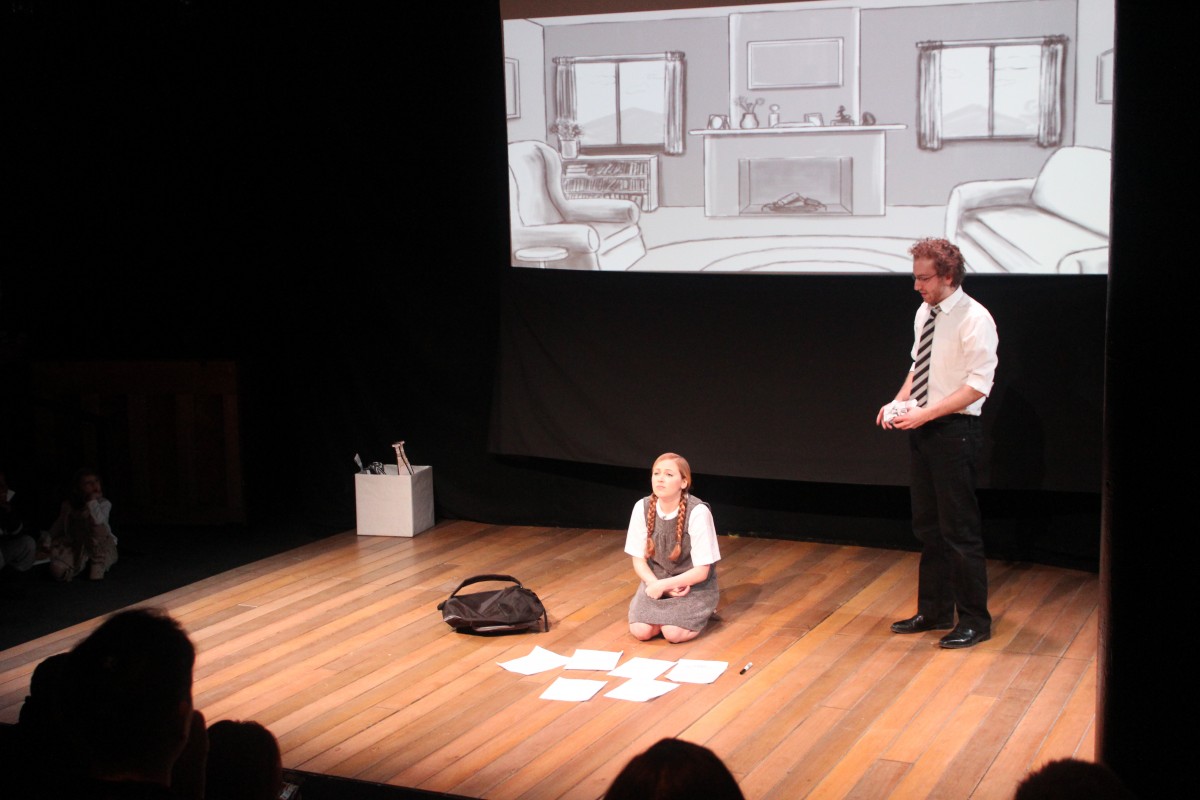 Usually we reserve the weekend for family time. That means I eschew most media events unless they are kid-friendly, which brings me to Can Do Duck The Musical, which is about as kid-friendly as an event can get.
It was a cold, blustery day, but I bundled up my daughter, threw on my warmest coat and braved the wind to head down to the Lynn Redgrave Theater at 45 Bleeker Street, off of Lafayette Street, where there is garage parking.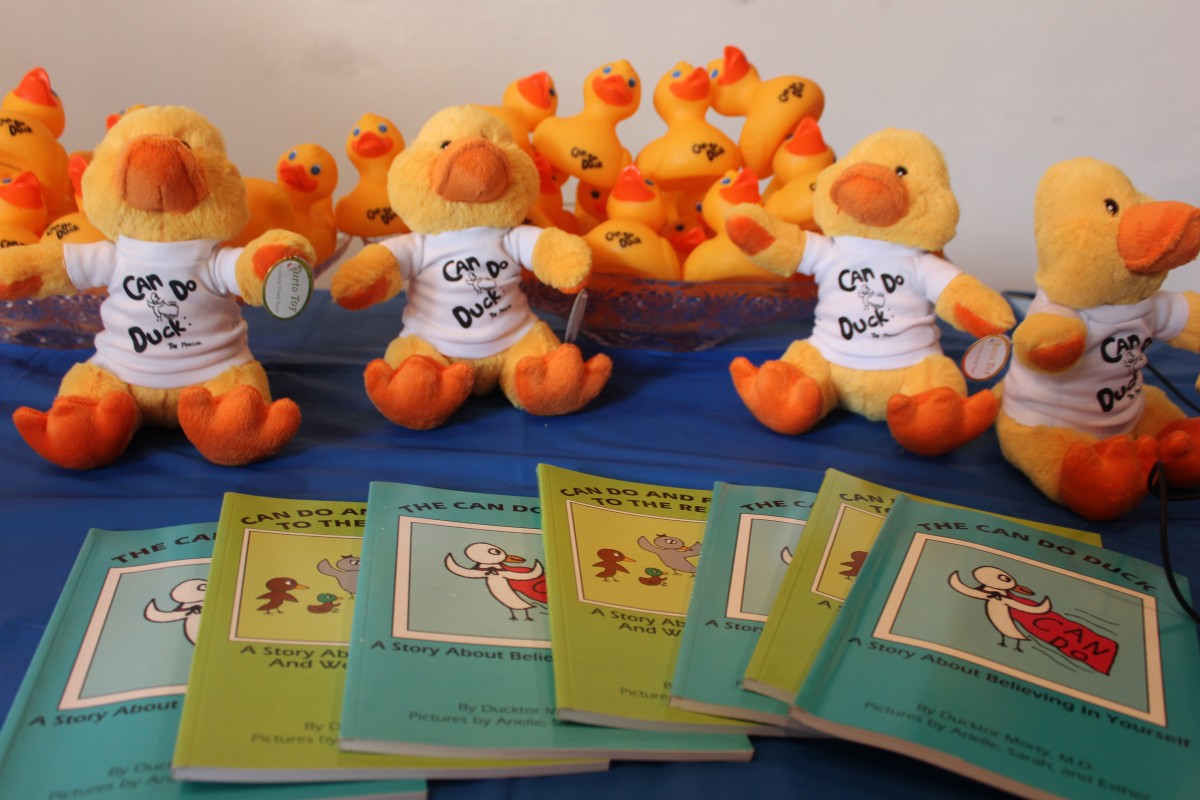 Although we arrived early, my daughter was captivated by the Can Do team who gave her a plate to color, a cut out of a duck and a popsicle stick. With furrowed brow she worked hard to complete the artistic task at hand, and soon was joined by a pack of kids also enjoying their creative side. She also loved seeing the Can Do Duck display.
On line to get in, I met the author of the Can Do Duck book series who is the father of the creative director/producer Arielle Sosland. We chatted about social media. When I told him about my background as a magazine editor, he shared that he had worked for Marie Claire in Paris. I mentioned the story I wrote for  Marie Claire.
We had prime seating in the first row and watched as the show began with a scene about a frustrated dad,  his young (about eight-year-old) daughter and how she was going to help him write a children's book, because he was struggling to come up with an idea. The premise made sense when we saw it, although I don't think most children's book authors are relegating the writing tasks to their kids these days.
The cool screen right above the stage, showed the drawings as they came to life. Where the show really started to grab me (and my daughter) and by my guess the rest of the viewing audience was when the duck mom and duckling family came on to the stage.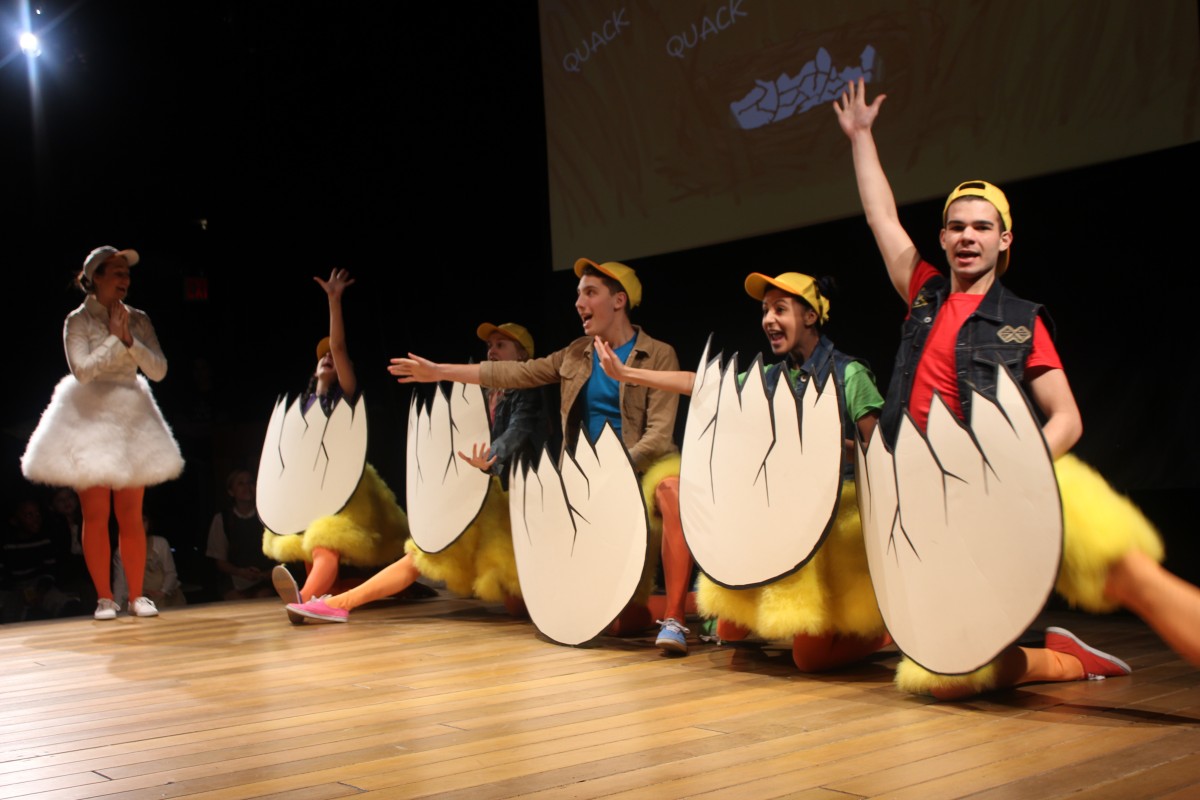 First, we watch the ducks literally crack open their lives , and later we see them walk, swim, eat and fly under their mom's loving tutelage. All the while they are dancing and singing with abandon and encouraging the audience of eager children (ages three to eleven) to do the same during the family friendly one hour show, with no intermission (thankfully). And they do.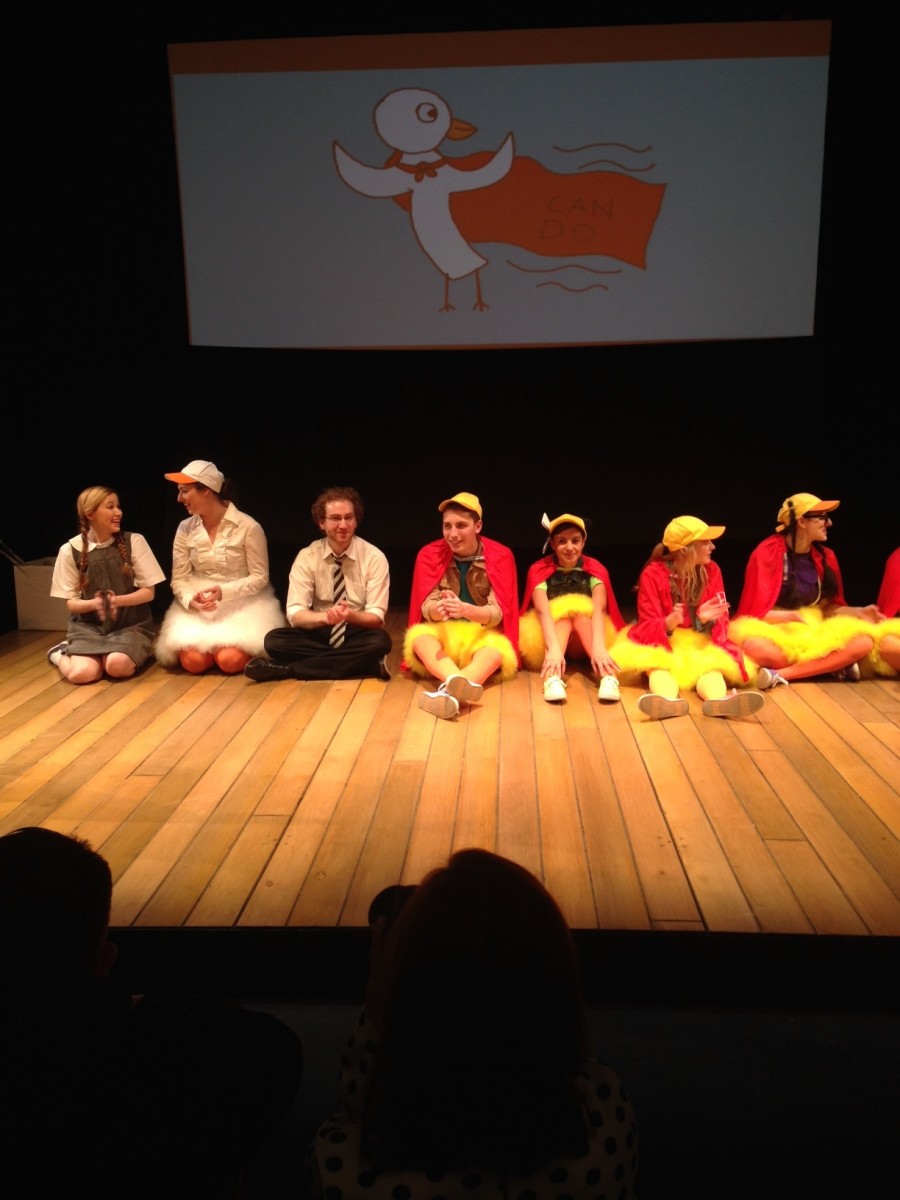 The show has at its heart the premise that you can do it if you try with messages of love and support through family.
Other themes that children will relate to, include jealousy, fighting fear, sibling rivalry, teamwork, accepting yourself and others, and the embrace of a loving mother.
The actors playing these roles were superb, particularly, Drew Miller, as a reluctant leader (Russ), Megan Dwinell as a slightly nerdy and clumsy Penelope, Liana Costable (my daughter's favorite)  as a resourceful, savvy and ultra-confident Sarah, Angelica Gorga as a fiercely loyal to her little brother Nelly, and Max Hoffman (of the beautiful tenor) as the plucky, fearless Can Do/Little One (the star of the story). Emma Moore presides beautifully over her flock as MamaDuck.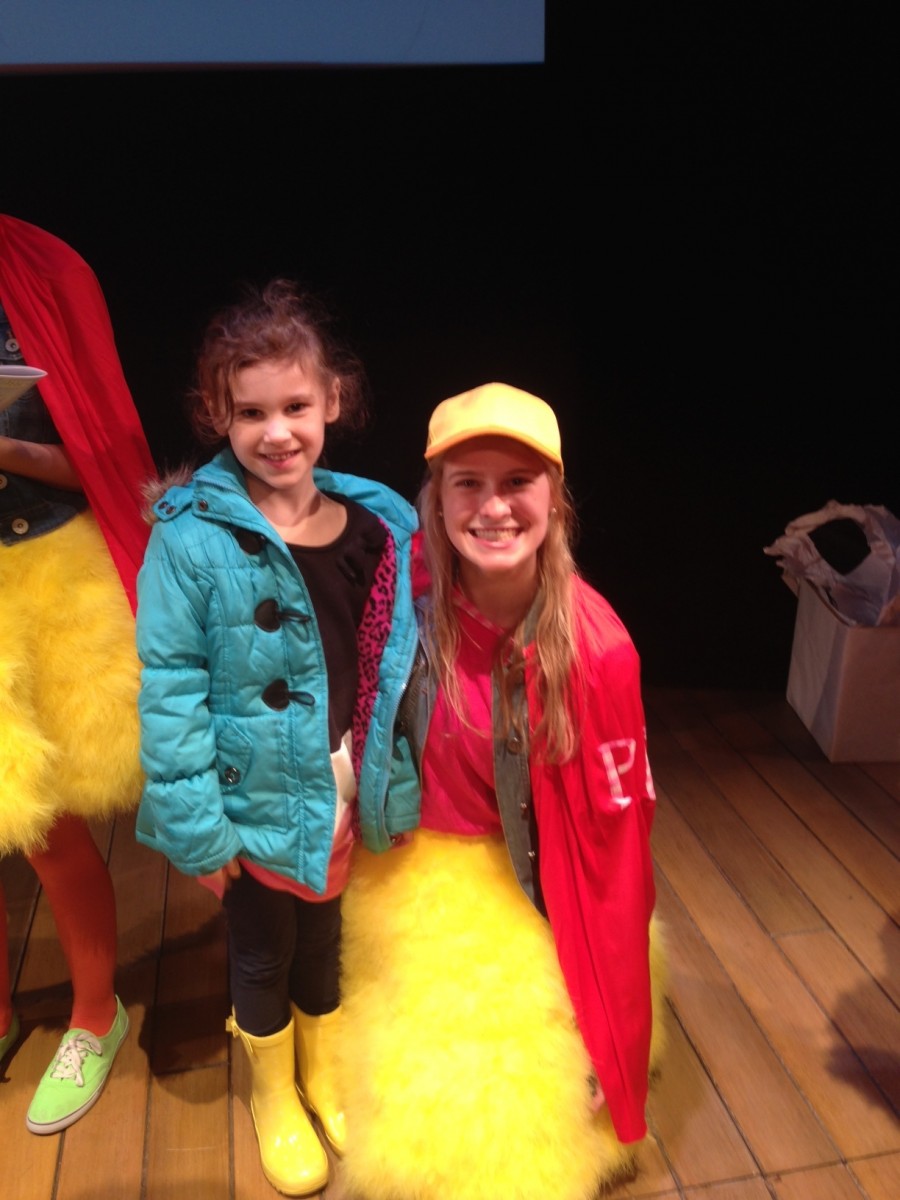 You'll leave humming the tunes and feeling like you just gave your child a shot of self-confidence.
The Off-Broadway show opens February 8th and goes until March 8th. It plays Saturdays and Sundays at 11 am.
Ticket Information
Adult (18 and over) Ticket $40 Child (Under 18) Ticket $30 Group Rate $10-15 *Children under 2 are free
Three Ways to Get Tickets
1. Call OvationTix (866.811.4111) 2. Use this web address:
https://web.ovationtix.com/trs/pr/941538 3. In person at The Lynn Redgrave Theater at
For more info: