By Estelle Erasmus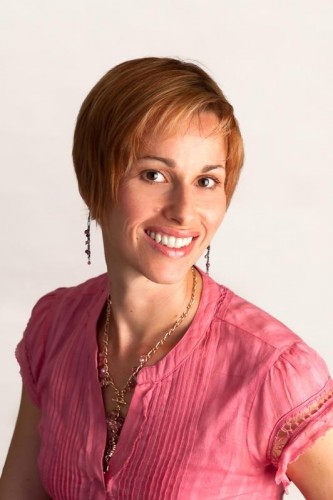 I am not sure exactly when it first happened, but sometime last year  I started to see really compelling essays all over (The New York Times Motherlode, The Rumpus, Billfold, OXJane, Bustle, Brain, Child)  with the byline, Jordan Rosenfeld.
Since then we've become friends and I'm delighted to interview her for   this Google+ hangout, because I believe she has so much of value to say about writing, getting published, her writing process and tips on improving your writing.
Here is Jordan's bio:
Jordan E. Rosenfeld is author of the novels Forged in Grace and Night Oracle, as well as the writing guides: Make a Scene and, with Rebecca Lawton, Write Free: Attracting the Creative Life and two more from Writer's Digest Books due out in Spring and Fall of 2015.
Jordan is Managing Editor of the popular online magazine Sweatpants & Coffee, and a contributing writer for Role/Reboot. Her articles, essays and stories have been published in or are forthcoming at: The Billfold, Brain, Child, Full Grown People, Literary Mama, Medium, Mommyish, the Nervous Breakdown, the New York Times, Ozy.com, The Rumpus, the San Francisco Chronicle, the Washington Post, Writer's Digest magazine and The Writer.
Without further adieu, here is my interview with Jordan.
In this interview you'll  hear:
*Where Jordan  has been published
*How she is so prolific
Tips for an essayist looking to break into bigger publications
About her books and novel
*Her writing process
*The best writing book she recommends and the best writing advice she ever got
*What her best and worst writing experience was
*About Sweatpants & Coffee and publishing opportunities
*About her writing retreat
Follow Jordan on Social Media
Her Blog at www.JordanRosenfeld.net
Check out her writing retreats with Martha Alderson: www.WriterPath.com,
Check out my favorite pieces of Jordan's
The Sunday Rumpus Essay: Naked Ladies
Billfold: My Father's Shadow Money
Ozy: First-Person Friday: Sugar Hide 
Stay tuned for more Hangouts.
If you are interested, watch my other hangouts:
Follow Me on YouTube, Twitter, Facebook, Instagram,  Pinterest
See My Google Hangouts with:
Lisa Nolan of Monkey Star Press
Stephanie Sprenger of HerStories Project
Sign up for my blog:
[jetpack_subscription_form]