By Estelle Erasmus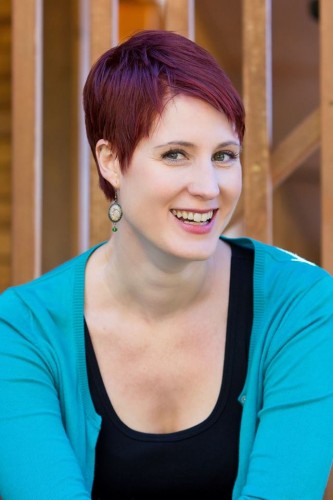 I first met Stephanie Sprenger on twitter. She was talking about a virtual book club and I found the thought intriguing, since I was already part of a brick and mortar club.
Then I became a fan of Stephanie's smart, funny and poignant writing on her site Mommy, For Real.  After which I learned she was also a music teacher.  As a classically-trained opera singer, you know my passion for music.
One day I read that Stephanie was one half of the dynamic duo (the other half being the talented Jessica Smock) of the HerStories Project. They had edited and self-published a book about friendships called The HerStories Project: Women Explore the Joy, Pain, and Power of Female Friendship and were working on another book for which they were  requesting submissions.
I get asked to submit to projects quite often and have to pick and choose the ones that make the most sense and resonate the most for me. The book titled My Other Ex: Women's True Stories of Losing and Leaving Friends gave me the opportunity I had wanted to write a valentine of sorts to my best friend Laura, who I met years ago when we were both working at magazines (me as an editor, her in ad sales), and who I had a fourteen year break with, before getting back together when I was pregnant with my now five-year-old daughter.
My piece was accepted, and then I learned how professional and inclusive both Stephanie and Jessica are, and how adept at building community, which is one of my passions.
Watch Stephanie talk about
*How she and Jessica Smock connected.
*Why they picked the subject matter they did for their first and second book project.
*What she learned from her first experience publishing an anthology.
*Recommendations for submitting an essay to HerStories for their new project.
*Her plans for the future.
Find Stephanie on Facebook and Twitter
Find the HerStories Project on Facebook and Twitter
Check out their writing course (I'm an affiliate)
Follow Me On YouTube Facebook
Twitter Pinterest Instagram