By Estelle Erasmus
My daughter was asking me at the beginning of last week, "mommy when do the holidays start?"
She got her answer when we took a little trek into New York City to see the Tree and view the wonderful products, displays and interactive stations for Northpole, a new line of toys, gifts and party items from Hallmark at the store's Rockefeller Center location at 30 Rockefeller Plaza, Concourse Level.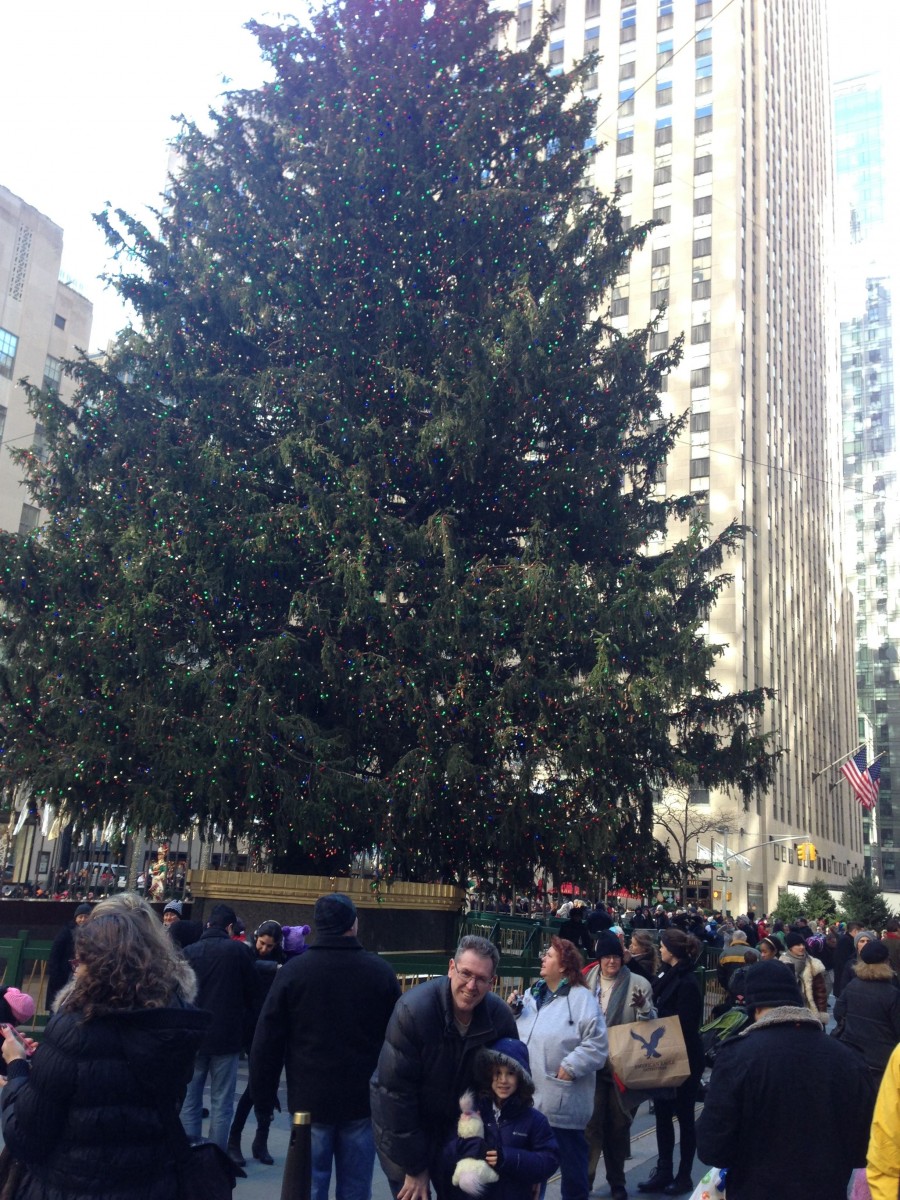 Even a bah humbug type of person (not our family I assure you) couldn't help but get into the holiday spirit after seeing what Hallmark had to offer.
We started by checking out the fun, Northpole Communicator. She loved this direct link to Santa and the North Pole. It works as a sort of advent machine, meaning that every day from December 1 thru Christmas you can push the button and turn the knob on the communicator to have a two-way chat with old St. Nick or one of his many helpful elves. So cute!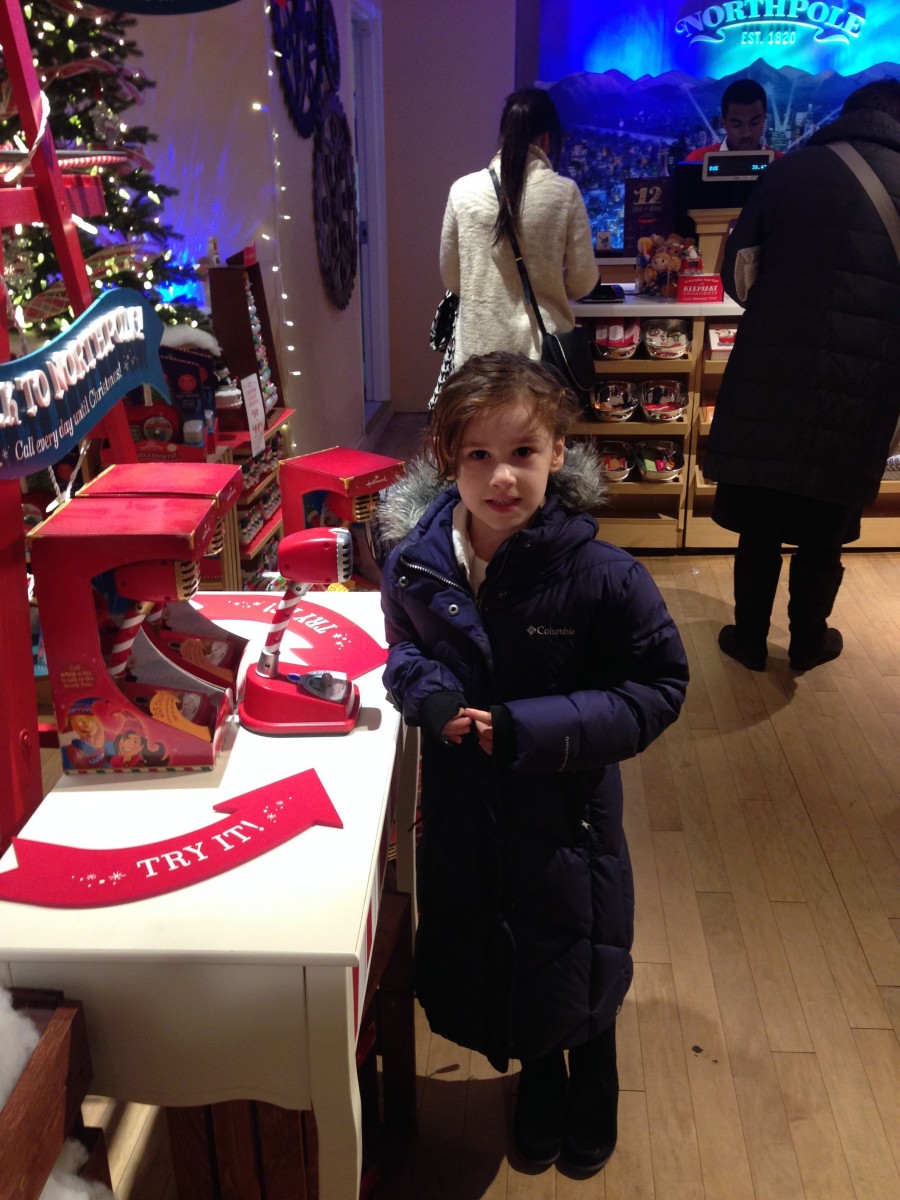 Then we checked out the Find Me Santa! Snowflake. If your child ever asks you "how will Santa find me?" this is the answer. Simply have your child (or you can) write his or her name and then hang it on the doorknob of your child's bedroom, or on a tree or wherever you go (even on vacation). The lighted snowflake will lead the way to Santa finding you and your family. The night before Christmas the snowflake will glow for four hours up until your child's active imagination hears the sound of sleigh bells.
She couldn't resist looking at the Bake Like an Elf display with tiny baking tools and recipe cards (with the elves' secret recipes for cookies and other yummy treats).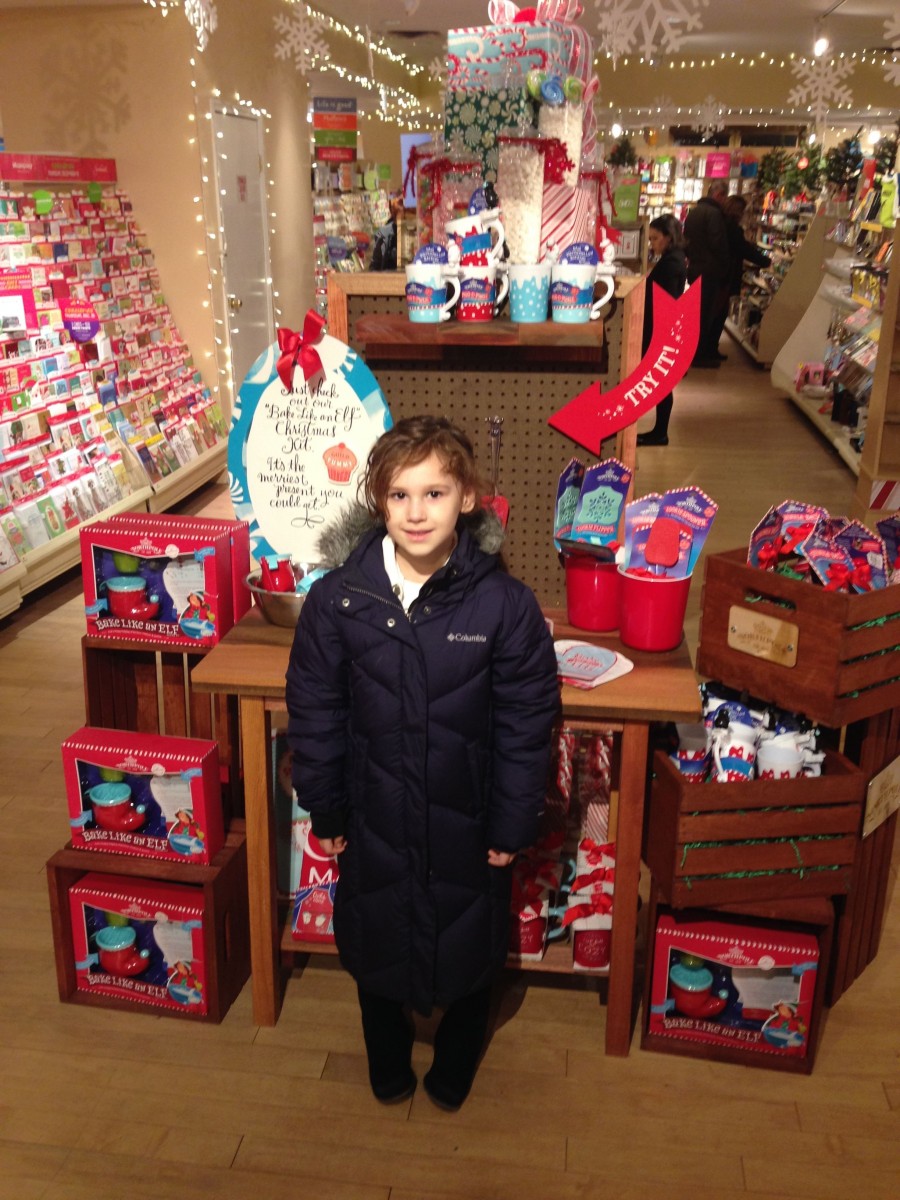 Then, my little dancer had to stop at the display, Dance Like an Elf, where we got the whole family moving (but no pictures to protect the guilty) with this elf dance machine trying out styles like "Stir the Hot Chocolate," "Build a Snowman" and "Ski Down the Mountain."
She heard the story of how the Northpole's cleverest elf inventor brought the city together with a great invention at Story Time Nook. All you have to do to have the story come to life is touch the illustration on the story's pages.
Other great items that we looked at include a Magic Snowball, which sadly, was out of stock but glowed with colored lights when tossed around, the Treeluminator, a lever that activates a light and sound show around your tree. We also couldn't resist picking up Elsa and Anna Itty Bittys. Because….Frozen!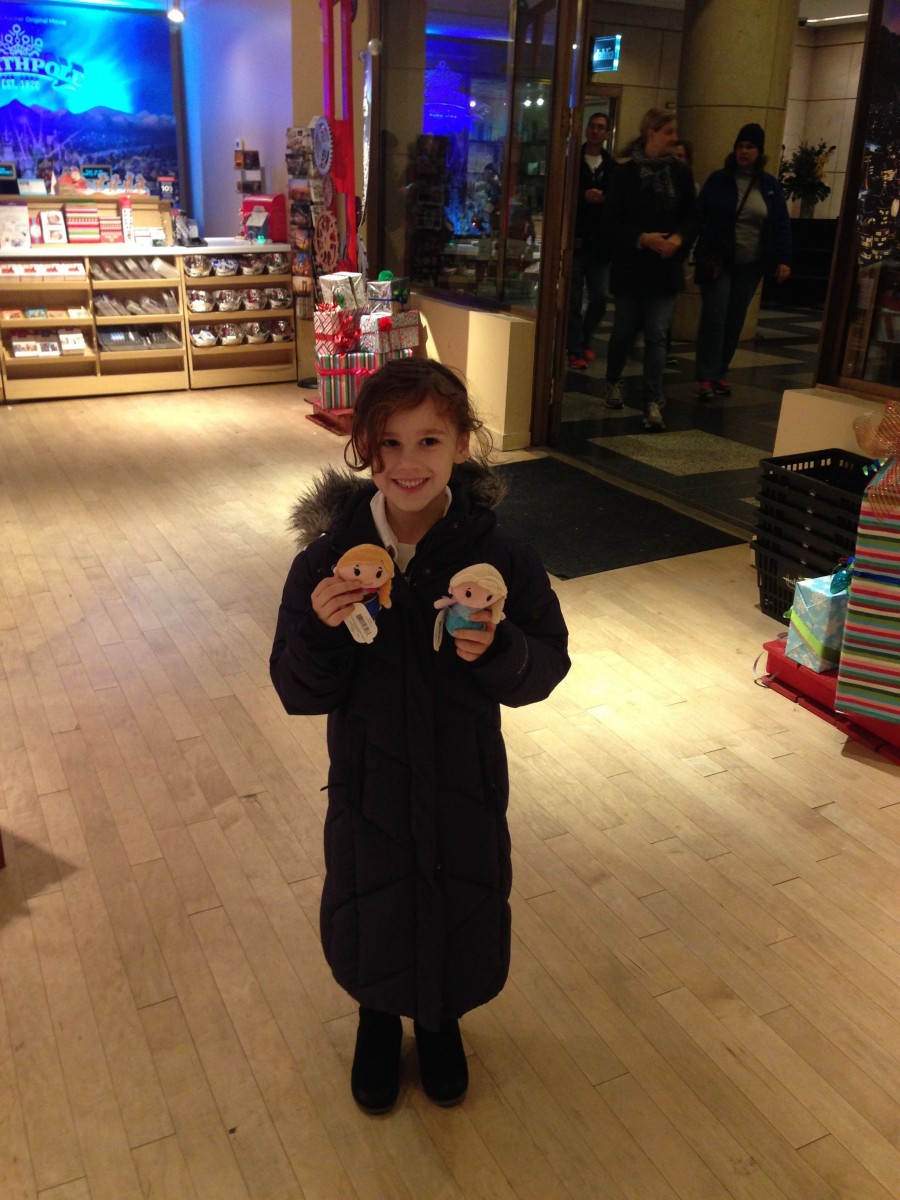 When we got home, we were so much into the holiday spirit that we decorated our Tree.
What do you do to get into the Holiday spirit and have you seen the new Hallmark Northpole products?
Disclosure: I received a gift card from Hallmark to facilitate this review. As always, all opinions are my own.
Follow Me: